Its two thousand and freaking seventeen Yalllll! I don't mean to be all holy art thou and preachy, but lets just bow and pray that this year is fully blessed and nowhere as dreadful as all the upsetting events of 2016. I hope everyone had a brilliant Christmas and got super drunk on new years (If your under 18, I hope the Apple Appletiser was just as good)
Now I don't mean to delve into the past, cuz you know that was "oh so 2016", But I got to share with you guys what new goodies I bought in December and my thoughts on them thus far!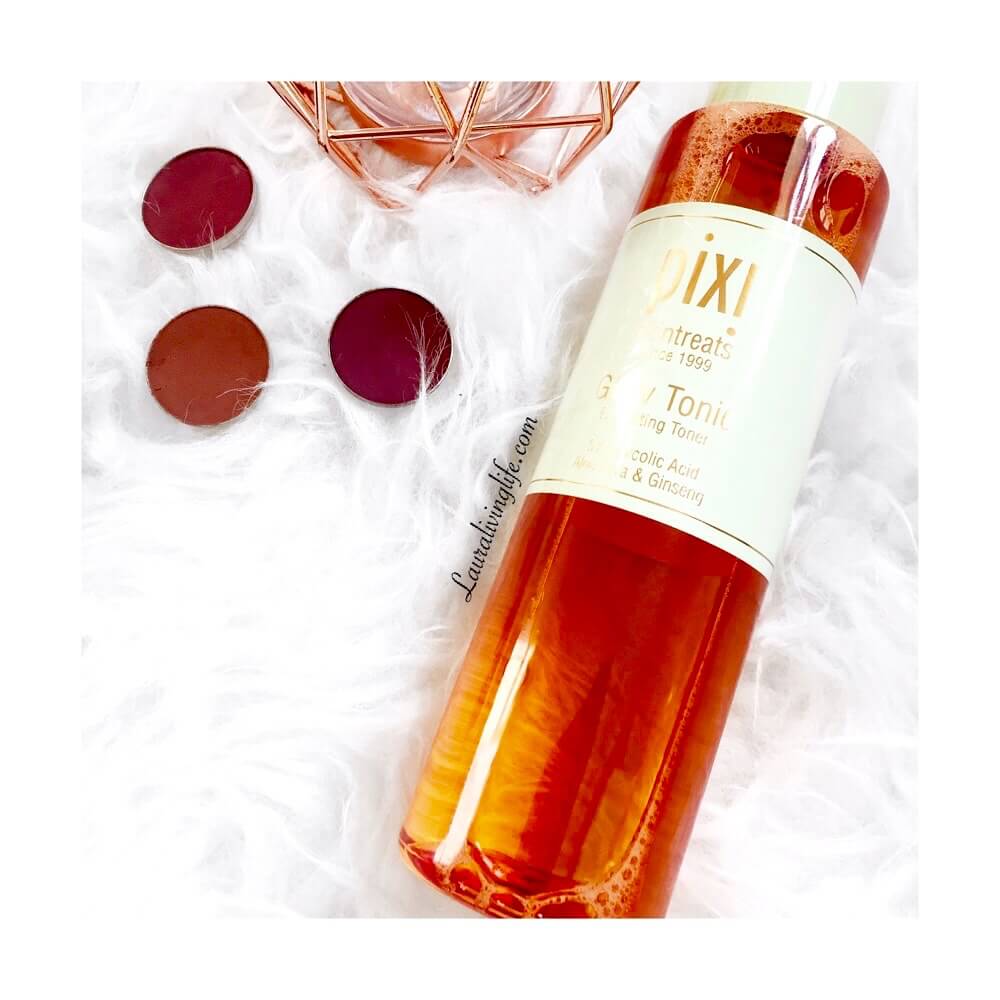 Pixi Glow Tonic
Listen I was not going into 2017 without not finally purchasing this OH SO HYPED beauty product. To be honest, you only need to dive into my old skincare routine post to see, that I was not really a big fan with taking care of my natural face and frankly I was pretty skanky leaving my makeup on to go to sleep on numerous occasions. But I fixed up guys and found my self a suitable everyday skincare routine. I have also been doing research into Glycolic Acid to help with my discolouration around the sides of my eyes. Just about everyone and their mama, have praised this product for its sufficient exfoliation, brighten of the skin and fading of their pigmented discolouration skin. I have been using it religiously for 3 weeks now and NO my discolouration is still live and kicking and to be honest I'm not expecting miracles and I am fully aware it will take a while, but what I can say is the instant brightness and hydration you feel after you wipe this all over your face with a cotton pad is AMAZING! The Aloe Vera and Ginseng are totally a powerful combo and literally have my face looking healthier. This month I will be incorporating it together with my Clinique Step 2 Clarifying Lotion, using the Clinique in the morning and the Glow Tonic in the evening and see what difference it makes, if any.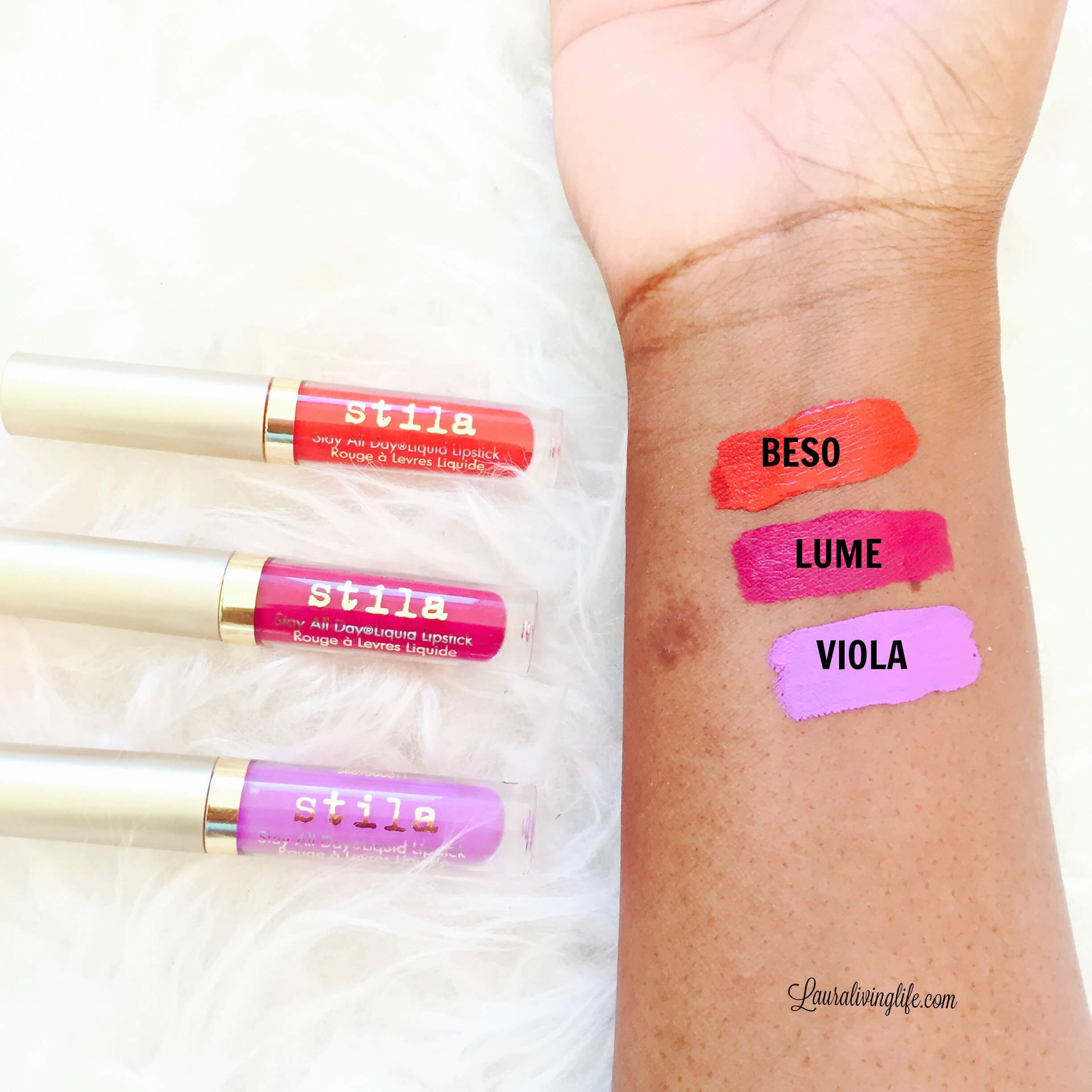 Stila Cosmetics Stay All Day Liquid Lipstick Set Bright and Bold
Its pretty much to say that marketers knew exactly what they were playing at in December. I only had to blink once to see that there was a sale here, there and everywhere. So you know when I saw one of my fave online beauty shop Beauty Bay was doing up to 50% off, I just had to pick some things up ( I mean its just plain rude not too). Stila has been another product on my hyped up wishlist that I have been meaning to try. A few of my followers and several recommendation on YouTube have raved about how good Stila liquid lippies are. On sale for £10.80 for 3 x 1.5ml, It was too good of an offer to give up on, especially as the minis are half the size of the full sized ones and retail for about £18.00. Plus I would have a selection of 3 lippies to play around with. The three colours include Beso (a vibrant warm Red) , Viola (a bright Lilac) and Lume (a bright Magenta). Unfortunately these 3 are not anything worth losing sleep over. They have a great moussey texture and the colour payoff is fantastic. They do apply evenly and I don't find them drying on my lips either. But with other lipsticks I have in my collection, I just probably wont reach for these as quick as the others. The applicator is more of an fawn-foot than a doe-foot applicator which doesn't help me apply the lipstick any easier than the doe foot, so is not really a wow factor. The colours are indeed bright and bold and if you are someone who loves to stand out in the crowd, this is right up your street.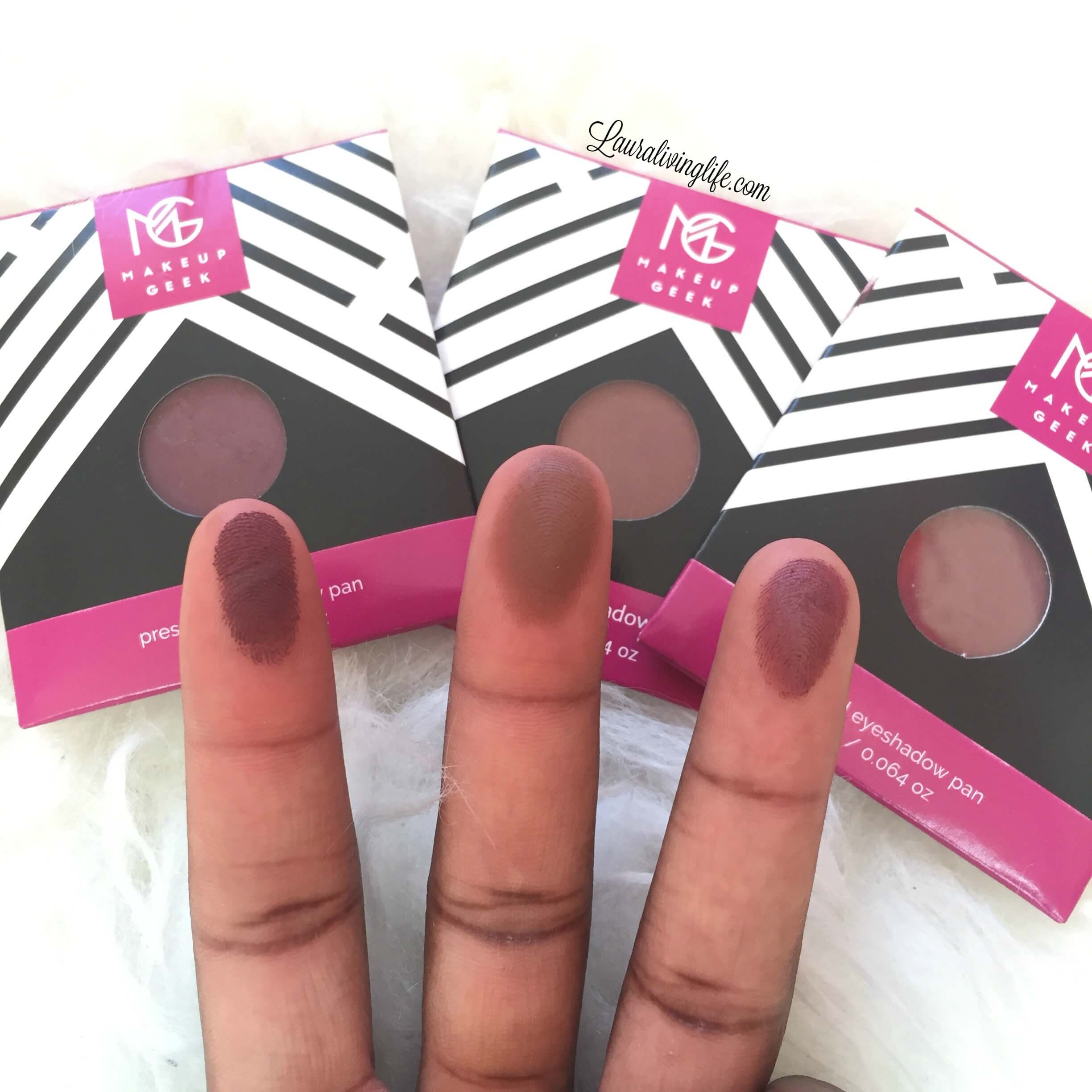 Makeup Geek Eyeshadow Pan in Cocoa Bear, Cherry Cola and Bitten
I probably should of named this post, 'Buying most hyped products' because once again buying these eye shadows was purely out of getting my intrigues of this hyped product out of my mind. I literally had to stop myself purchasing 10 of the pans that has been highly recommend in the blogosphere and dwindle it down to just 3. I picked Cocoa Bear, Cherry Cola and Bitten because they looked mostly like versatile colours I could work with, I could use them to transition, for the outer corners of a smokey eye and simply as a lid colour too. MAKEUP GEEK!…MAKEUPPPPP GEEEEEK! Yasss boo! Simply I cannot wait to get my hands on many many more if they are anything like the 3 colours I've got! Cocoa Bear is matte reddish brown that is so soft and glides onto my lids. Cherry Cola is a deep brown with red undertones and also has a matte finish and then Bitten is a deep red maroon colour also a matte finish. To be honest all three are very similar as a colour pay off. They are super pigmented and have the in between texture of the Morphe Palettes and Zoeva Cocoa Blend and Caramel Melange palette. Considering they are relatively just like Morphe and Zoeva I probably shouldn't really buy more but I just cant resist and they have ridiculously so many colours. But first I think I will purchase a few of their Foiled and Duo-chrome eyeshadows. May I also mention that the pans come in nice sizes but I would highly advice to get a Z Palette to put them into so you can keep them all in one place.
I also purchased Mac Powder Blush in Film Noir and Mac Pro Long Wear Waterproof Foundation, but considering I used them nearly everyday in December I mentioned them more in my December Favourites which you can read here .
What did you buy in December, What beauty products are you obsessed with?