A palette that contains an array of 35 different colour shades at the cost of £21, can't possibly be highly pigmented, smooth like butter and have a lasting power of over 10 hours + (with a good primer of course) surely? YOU HAVE NO CLUE!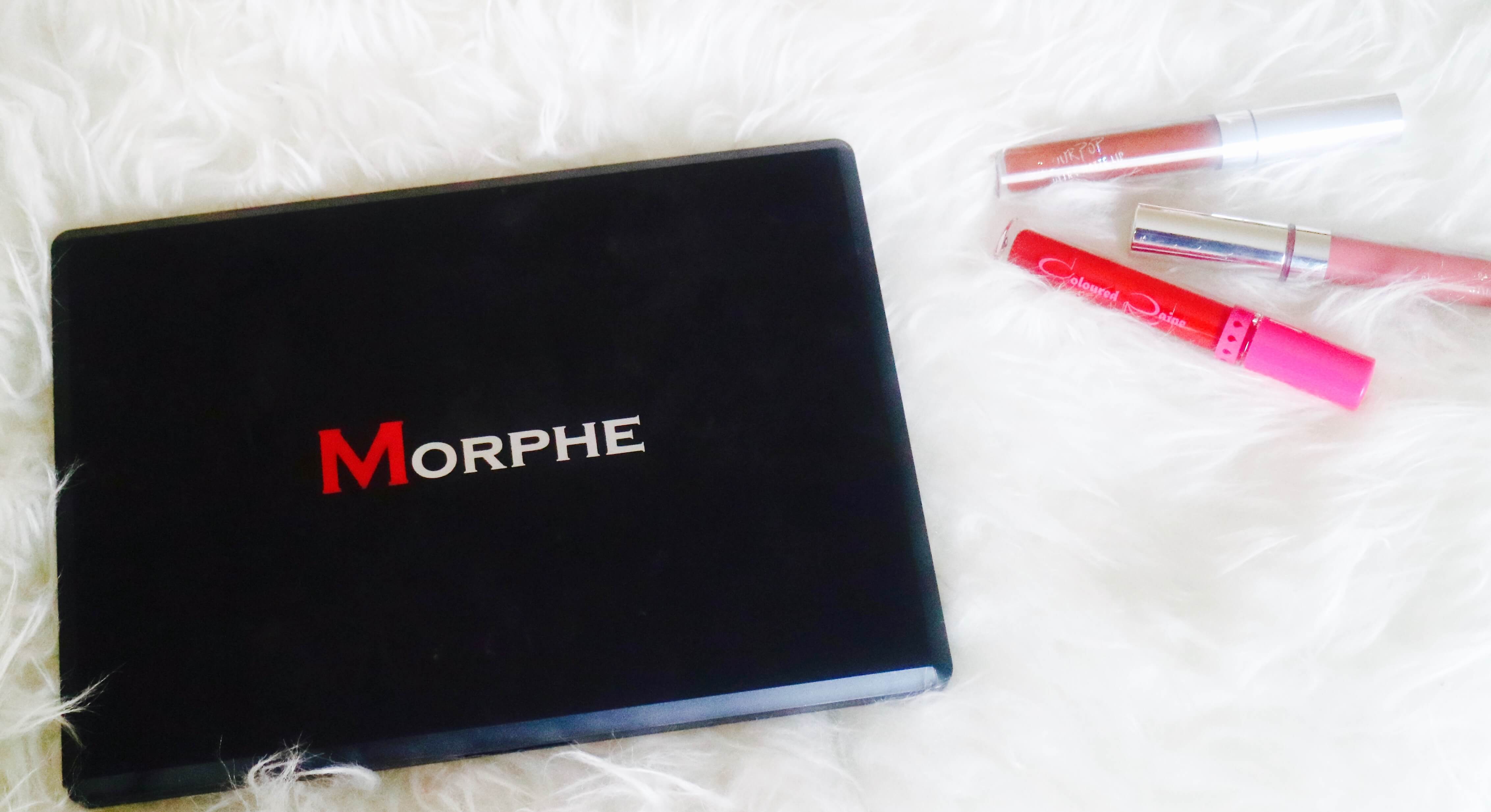 Do you know how long I've been trying to get my hands on this diamond of a palette? A damn long time. When you have got websites like Cult Beauty and Beauty Bay limiting how much you can get by 2 or 3 per customer you know for sure that these are selling like hot cakes. As usual (because this is now a life routine of mine) I was on Beauty Bay looking at new products that came in and when I saw the Morphe 35O palette just staring back at me like "BUY ME, BUYYYY ME" I hit checkout and next day delivery oh too fast.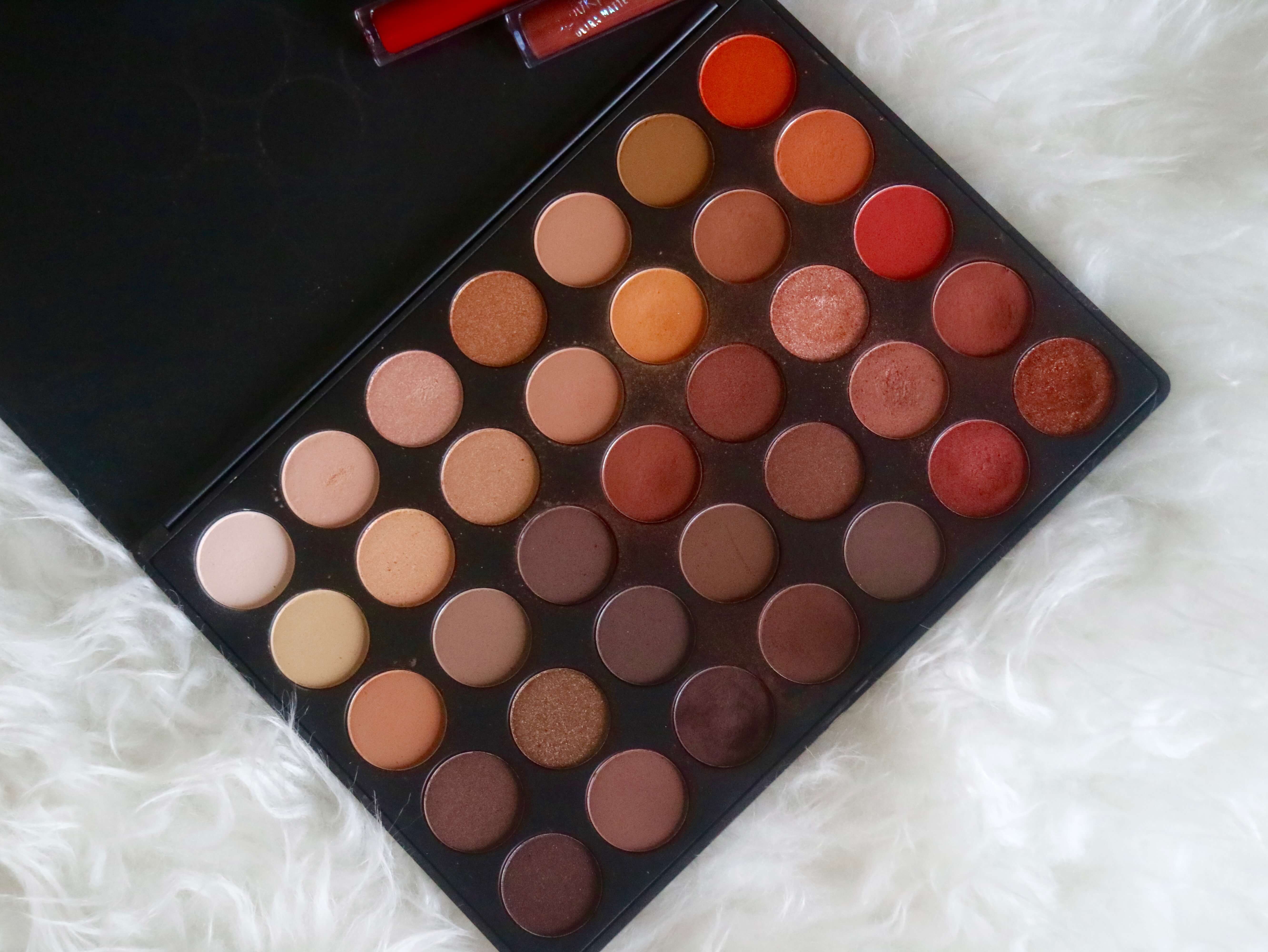 Now you know I am a warm toned colour chicka, and this palette hits every spot for me. There is not one colour I cant work with. With the 35 shades you will have a combo of matte, foiled, satin and metallic shadows. The colours you are blessed with range from ivory, peach-apricots, milk chocolate, coppers, oranges, terracotta, mocha, bronze and many more in between.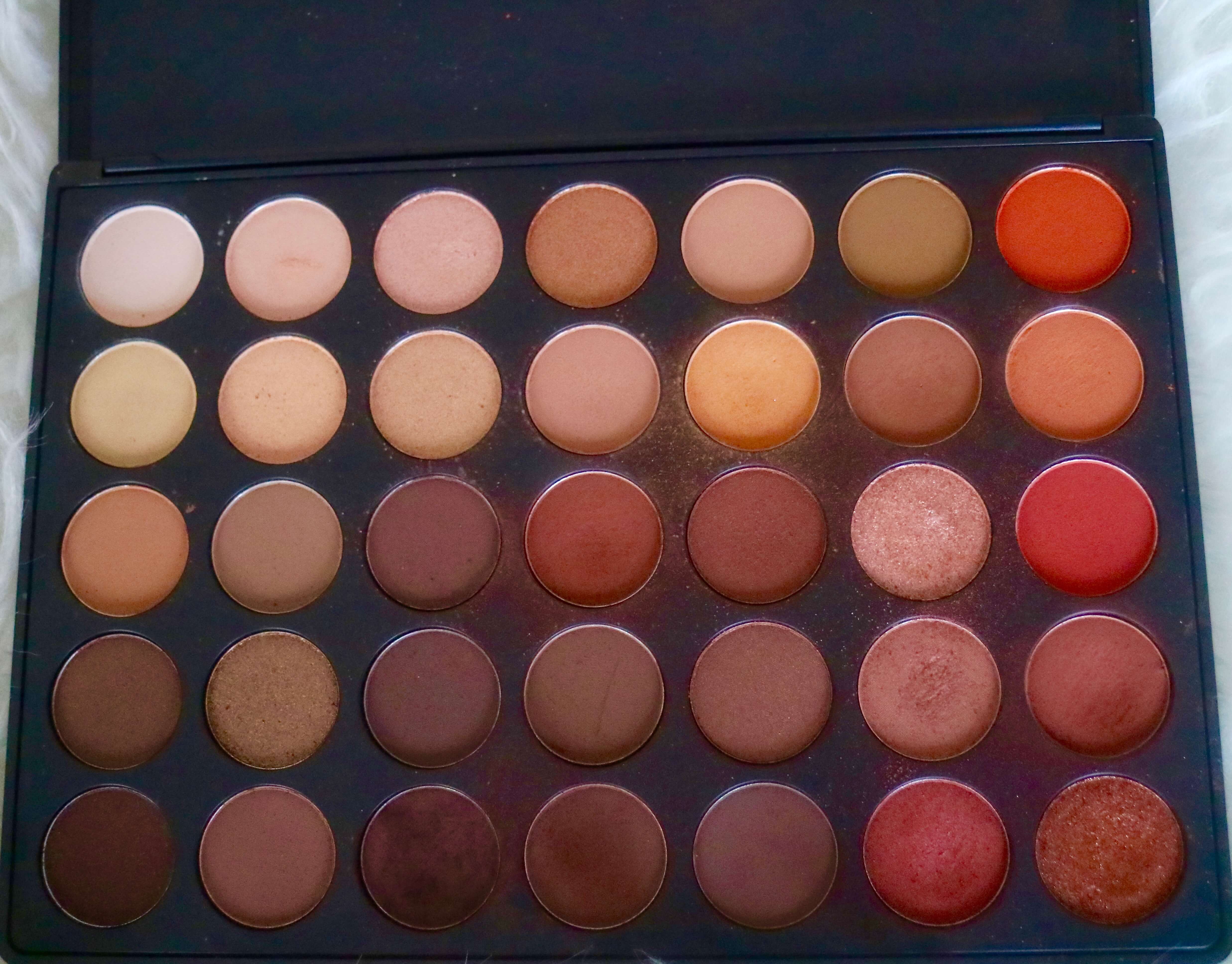 There is nothing better than when you give into a hype and its proven correct! Its so perfect for this autumnal months and the winter months coming ahead. There are various of looks you can pull of such as smokey eye looks, neutral toned looks, or even a simple one colour pan look, by lightly using the colour you want for your transition and then packing on more product for your eyelids. The latter is a favourite for me on days when I'm rushing for work or on the weekends when i'm going out to run errands etc.
Their is no doubt and Instagram is already a proof that the Morphe 35O palette is for EVERYONE! Any skin tone can and will pull this off. Its just so versatile and adaptable for all.
OK I wont bore you all and keep banging on about it, so check out the swatches down below of this palette on my skintone.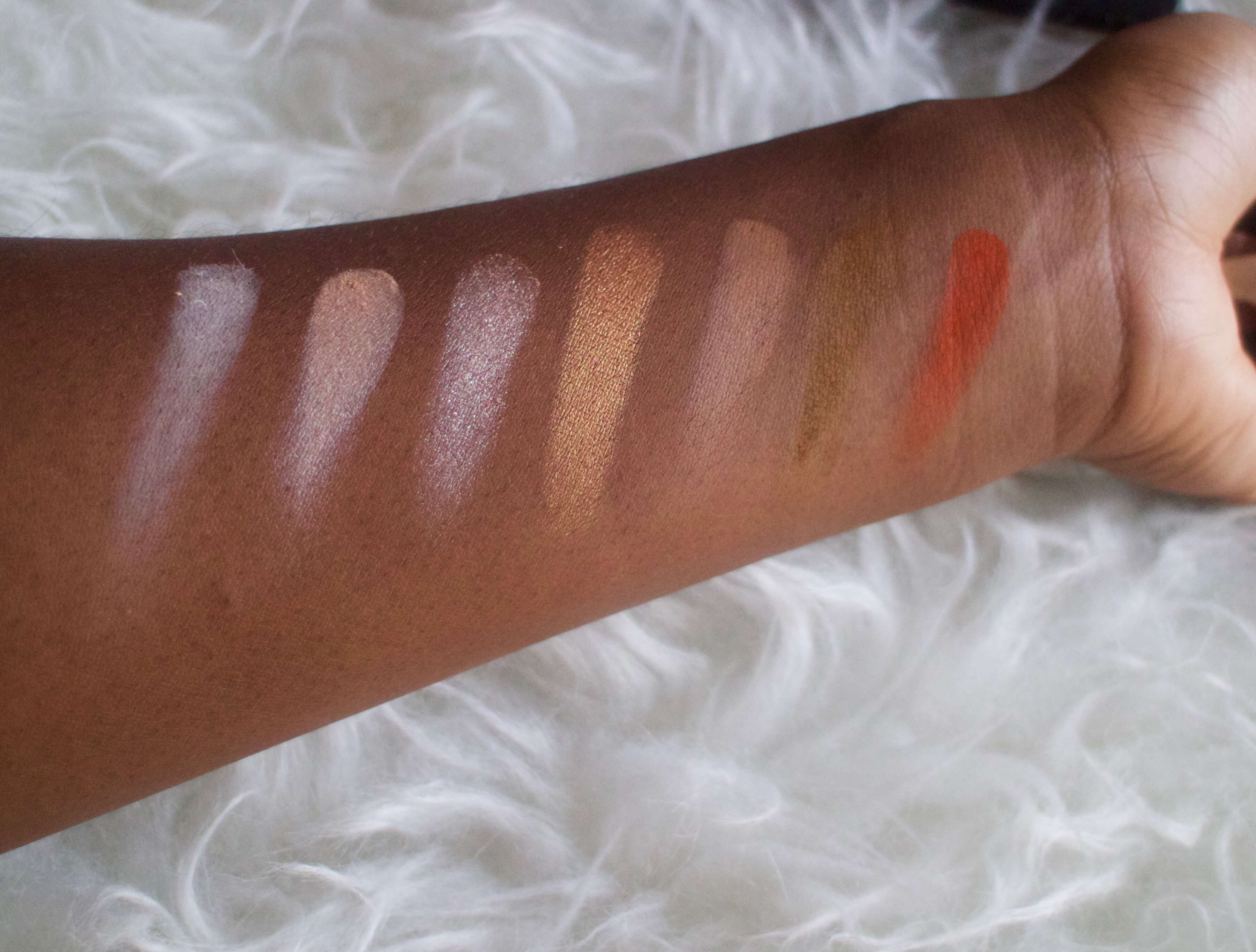 My favourite colours from row one is the 4th colour which is a complete dupe of MAC Amber Light and the 7th colour to pack on the lids for the ultimate Autumnal look. The 2nd and 5th colour are great as transitioning colours. The 3rd colour would look great in the corner ducts of your eyes.
ROW 2 is my most go to for transitioning colours. Also look at the second colour, at first sight it looked like a custard-y kind of colour, but after swatching, its highly under toned with a fluorescent lilac colour.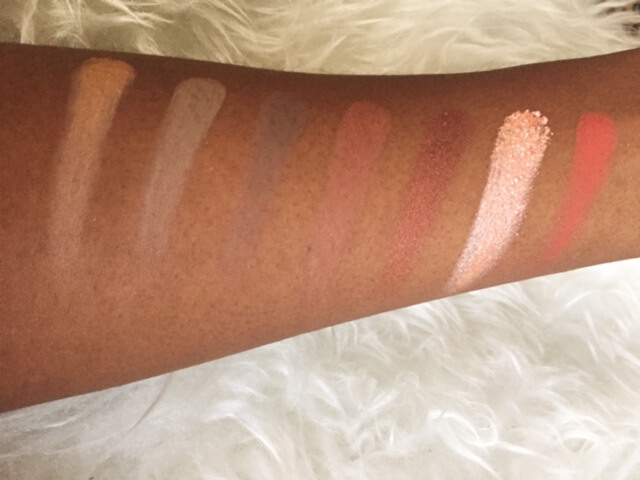 The 4 colours to the end are amazing! Gorgeous lid shades that really bring out your eyes, no matter which eye colour you have. The pigment of the 6th colour is so intense and does not give me any fallout which is great!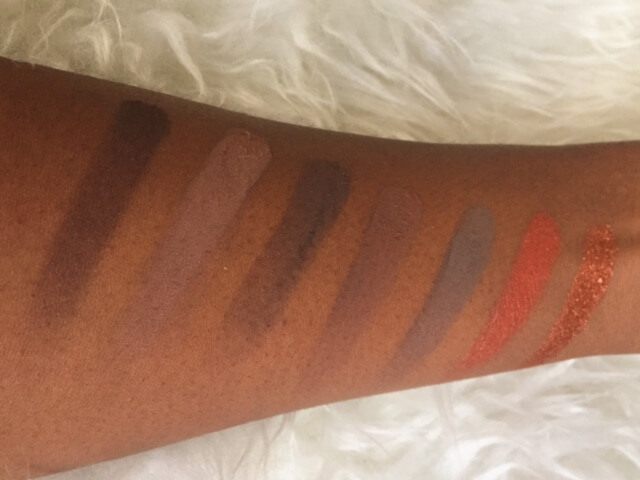 To be honest I have only used the last two shades from row 4. I remember using the 7th colour which is a extremely metallic pigmented colour, and I receive so many compliments from my work colleagues, both male and female.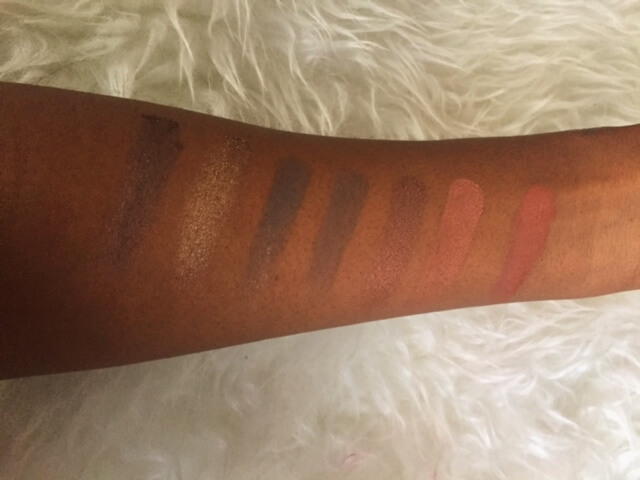 OH YES, Row 5 is another fave of mine. Especially the last 3 colours when i want to just to a simple, minimal everyday look. OH MY GOSH guys, if you ever happen to run out of your eyebrow pencil, gel or whatever you used to do your brows, honestly number 3 or 4 will fill in the brows perfectly. I use the 3rd colour on my brows and it makes my brows look neutral and sharp.
PROS
Can be used wet or dry

A variety of warm toned colours

Versatility to create different eye looks

Suits every skintone

You can use any brand brushes to apply the eyeshadow
super affordable
Bonus for makeup artists
CONS
The colour black is not included

No mirror

The sleek case can get dirty

Cool toned lovers might not like it
Overall this palette is beyond fabulous and when its back in stock, i will purchase another one. You can obviously get it from the Morphe website, although I am not sure if there will be a shipping cost, but Cult Beauty and Beauty Bay always try and stock it as much as they can. Have you tried the Morphe 35O Palette and what are your thoughts? What other Morphe Palettes would you recommend? Thank you so much for reading and I'll see you TOMORROW!