So considering I have been banging on about how its nearly the end of the year since flipping February. You would think I would at least remember that instead of doing a December favourites, I should of done a 2016 favourites. Please Excuse my stupidness! But to be honest most of my 2016 favourites you can find in my Ride or Die Tag, so all is not lost right? Anywho do continue reading if you would like to see what my favourites of December were! lol.
Benefit Ka- Brow Eyebrow Cream-gel £18.50
I bought the Ka Brow around June, July time and its nowhere near finished! I have a full review which you can find here . The Ka Brow has been a particular favourite this month because during November I was trying to grow out my brows (I know the mess) and the Ka brow really helped to fill in the awkwardness of how the brows were growing without me looking like a lost relative of King Kong. A little goes a long way and it doesn't fade or budge till you are ready to wipe it off. There are 6 shades to choose from 01 Light to 06 Deep . For my dark brows I go for 05 Dark to keep my brows looking naturally dark and not black and ashy.
Mac Powder Blush Film Noir £18.50
For the last few months, I have pretty much given up on the whole contouring malarky! Looking like 50 shades of Zebra trying to copy these Instagram Babes, I just couldn't be asked to try and master their skills. That was until me and Film Noir locked eyes and its been giving my cheekbones the cut and sharpness ever since. Described as a warm chocolate brown, on my skintone its more of a dark chocolate with a rich burgundy undertone. This blush is so pigmented that a little swirl of the blush onto my blusher brush covers both of my cheekbones effortlessly and gives me my desired results. Highly recommend it for darker skin tones. For lighter skin tones it would come out to harsh and deep, but it would make a great cut crease or smokey eye look.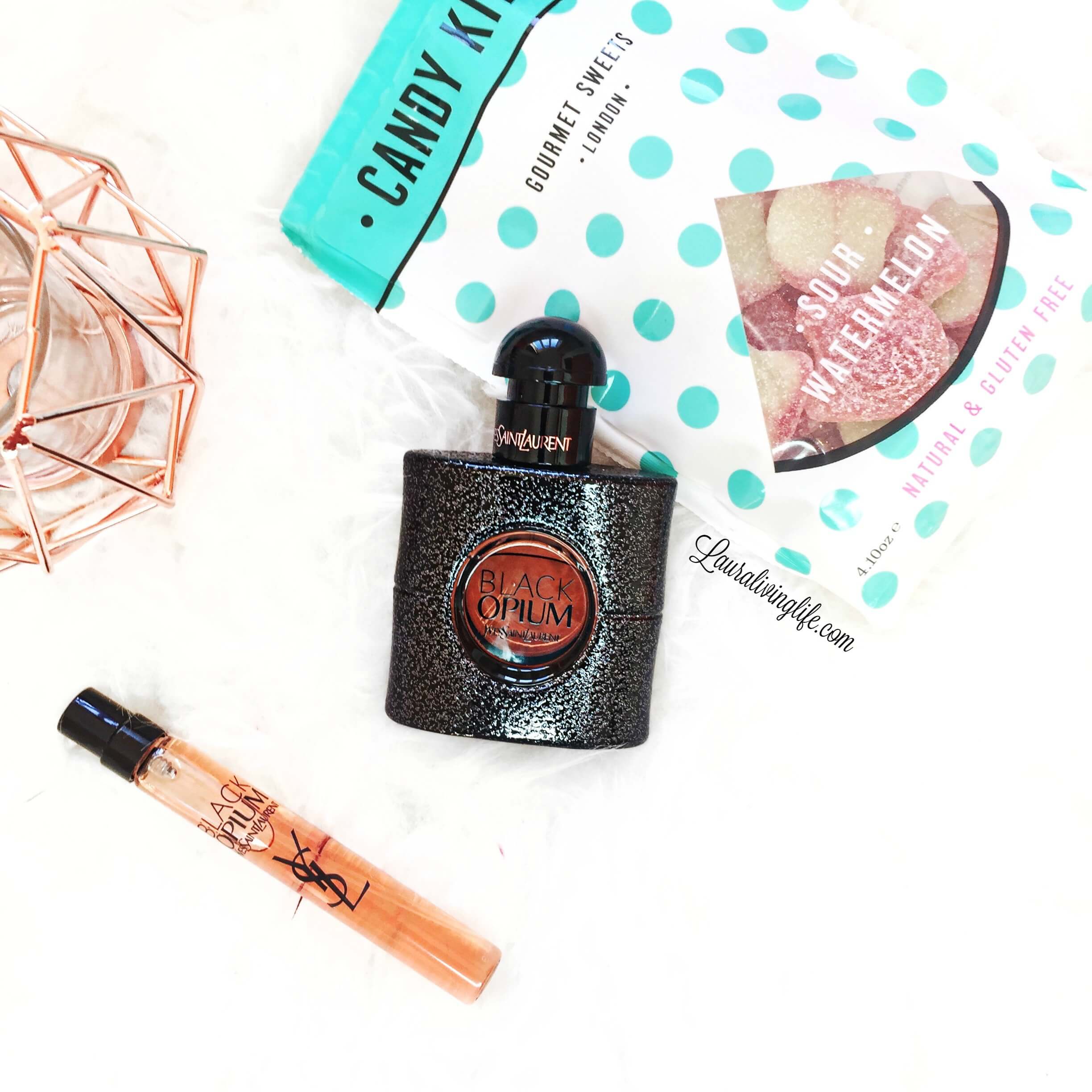 YSL Black Opium Eau De Parfum 30ml £47.00
Ugh I have been achingly dying to get my hands on this perfume ever since a spritz some on my arm a while back. Luckily the hubs bought it for me for Christmas, but you can best believe I was naughty and started using it before Christmas Day. Now I know I sound like a broken record but if you an avid reader of my blog you know I love the scent of vanilla. Black Opium is seductive and mysterious and although it does have notes of vanilla, it also includes White Florals, Orange Blossom, Cedarwood, Patchouli and a shot of Black Coffee which just gives it that edgy, assertive feminine kind of scent. I feel so bad ass and sexy when I wear this perfume. Love it!
Mac Pro Longwear Nourishing Waterproof Foundation in NW45 £26.00
I'm planning on doing a full review on this foundation, later on this month, because dare I say, I have found my new Holy Grail Foundation! I love MAC and I use to swear by their studio fix plus foundation but I started finding it oxidise on my skin horribly and would start to separate patchily onto my dry areas later on through the day. So I avoided all MAC foundations after that. But then the inevitable of being on Youtube and watching one of my favourite beauty gurus mentioning how the foundation works wonders, had me of course scurrying to the shops to purchase it. To me, its a full coverage, matte finish, smooth to touch foundation. If you have dark spots or hyper-pigmentation and usually have to use a concealer to even out your skin tone before you use a foundation, then stop what your doing and get you this foundation, because its so full coverage, one coat will cover it all up.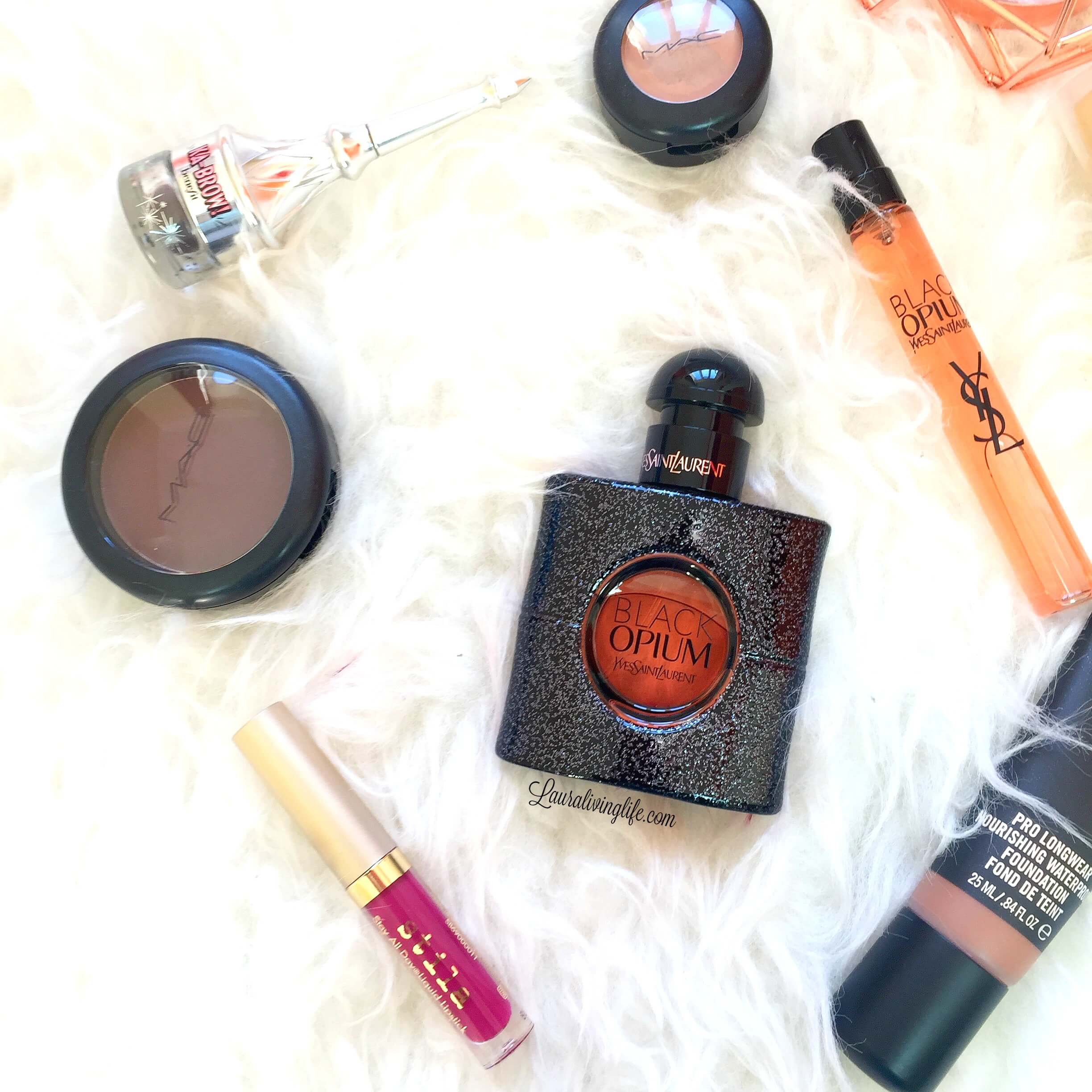 Mac Studio Finish Concealer in NW40 £12.50
This concealer is a December favourite because as I said above when discussing my love for the Benefit Ka brow gel, my eyebrows were all over the place trying to grow them out. This concealer is so full and high coverage that using it to tidy up my brows, not only disguised the new growing hairs but its also a great base product before you put your highlighter shade under your brows for that high arch effect (if thats your preference). Its such a great product and the last one I bought lasted over a year. So it's definitely worth the price point.
Schwarzkoph Got2B Oil-licious Tame and Shine Styling Oil £4.19
If you didn't know, I am a lover of hair extensions. Clip ins, Weaves, Wigs, you name it, I've worn it. The problem essentially with them is the horrible flat, dull look of them after I wash them. I only use human hair extensions but I find that after I wash them, they lose their initial shine and become as little bit more wispy and more prone to fly aways. Browsing in Boots (UK Drugstore) the Got2B Tame and shine caught my eye and the mention of Argan Oil only peaked my interest even more. This oil is amazing. You can use it on damp or dry hair; I prefer to use it on the latter and it honestly leaves my hair feeling smooth, shiny and sleek! I'm pretty sure there are other products on the market that can compare to this, but for now its a staple holy grail hair product for me. Plus its very travel handbag friendly.
Have you tried any of these products? What are your December Favourites?