Wowzers the last time I did a 'New Buys' was way back in July! I'm not quite sure why its taking me so long to do another New Buys, because I assure you I have definitely been buying new products every month since. But forgive my stupidity and let me share with you what I was buying in November.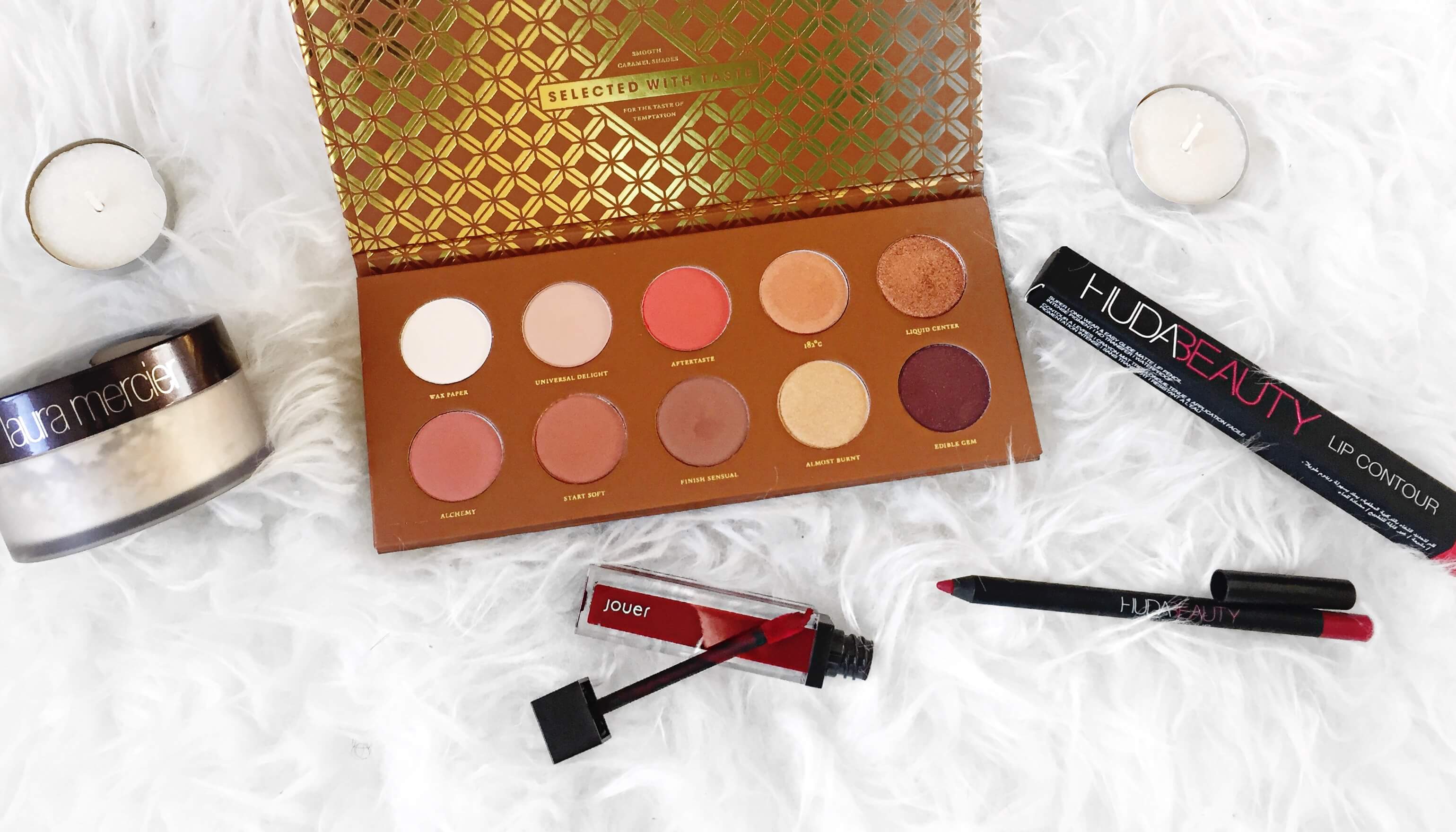 Laura Mercier Translucent Powder £29
FINALLY! Do you know how long I have been going back and forth with whether to get Laura Mercier's powder? For £29 I just didn't know whether this was one hype I could really part my cash with. My Sacha Buttercup Powder has been serving me well, but one day I finished work and was window shopping in Oxford Circus and decided to just bite the bullet and get it. BEST.DECISION.EVER. I wore it on the weekend just gone and I swear to you guys, my face looked flawless ALL DAY! I will continue wearing using this powder and do a thorough review in the future. Watch this space.
Jouer Cosmetics Long-Wear Lip Creme Liquid Lipstick (Fall Collection) in Cabernet £15
I'm having a serious obsession with red lipsticks lately. But what I really need is a classic old hollywood red lipstick. I love my MAC Ruby Woo , but damn is that lipstick drying as hell! Being another hype from my favourite YouTubers and seeing their array of colours and different collections, I just didn't know which one to try first. When I saw Cabernet and did my full research on seeing swatches and reviews, I decided to get it. This lipstick is officially BAE! No other classic red can ever compare. The pigmentation is unreal and it does not sink into any of my lip lines. It also has the sweet scent of marzipan. My only downside is that it is on the drying side (I wonder if this a dark red thing?) but not enough to make you so eager to remove it. After a while you start to forget about and it loses its initial sand paper feeling. I will without a doubt be purchasing more Jouer Lipsticks.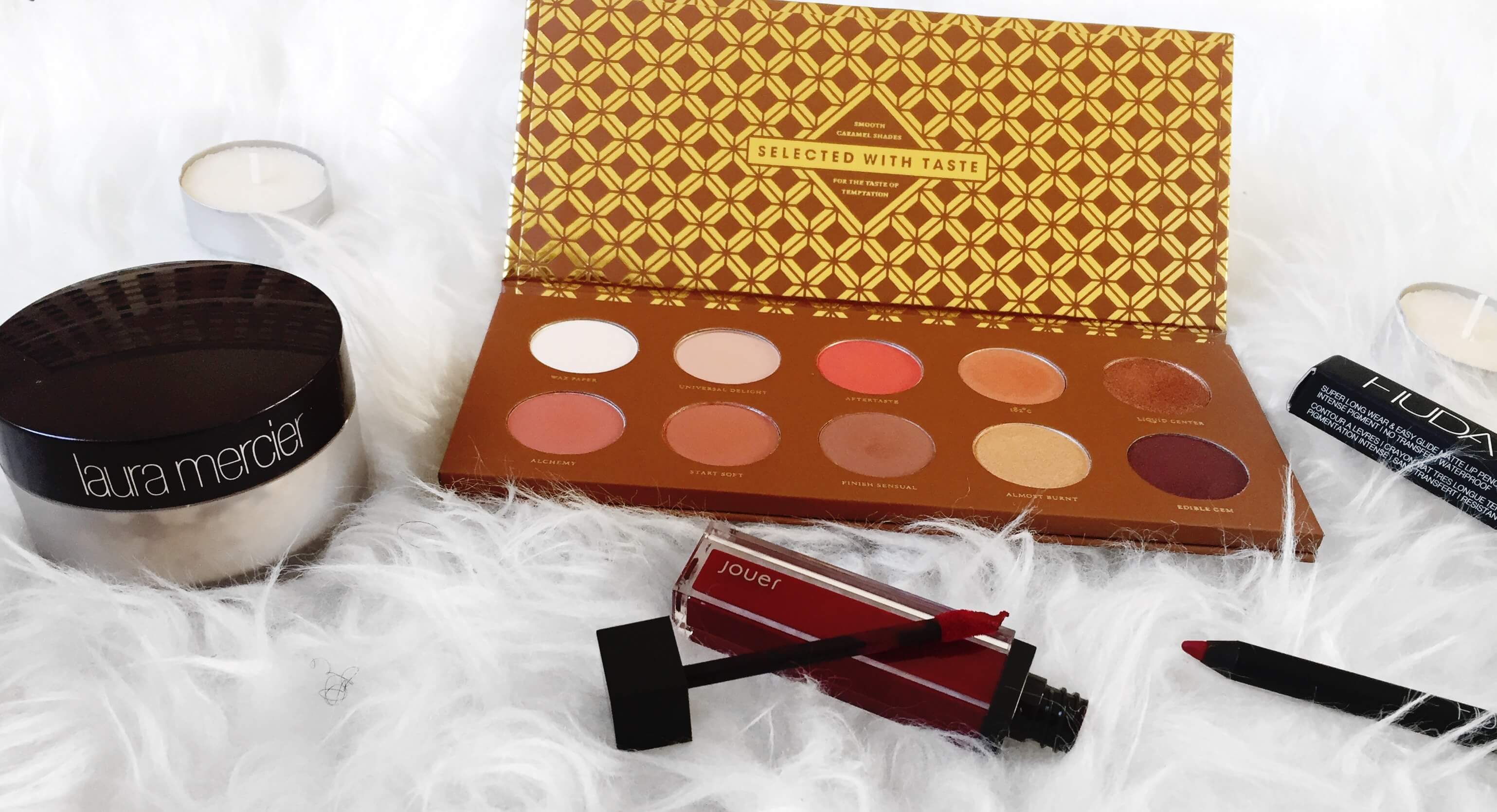 Huda Beauty Lip Contour in Heartbreaker £16
Ok so honestly, this was such an impulse buy. Don't get me wrong, I like Huda and her work but her products don't really get my beauty heart pumping. It was because of the Jouer Lipstick I decided to buy it. I thought they would pair nicely with each other as Heartbreaker is described as a classic red, and boy oh boy do they! The liner is creamy, hydrating and moisturising to perfection. It defined my lips really well and gave it a nice full shape. Being that Huda is very popular, her lip liners are always getting sold out, so if there is one dupe to the Lip Contour I would recommend, then it would be MAC Pro Longwear Lip Liner. Both liners are practically identical with the formula, texture and pigmentation. Plus MAC's pencil is 50p cheaper (listen, every little helps).
Zoeva Caramel Melange Eyeshadow Palette £18
After my experience with Zoeva Cocoa Blend Palette , when I found out Zoeva had added two more palettes to her chocolate confectionary collection, I was too excited to see the new shades. Setting my eyes on Caramel Melange for the first time, I knew there and then she had to be mine. Just like the Cocoa Blend, the Caramel Melange was delivering my chocolate, warm toned colours obsession. Fully sold out, I kept waiting and waiting for it to go back into stock, and luckily last week Cult Beauty came to my rescue. I haven't had time to play around with it yet, but the swatches I've done on my skin alone have my eyeballs doing several somersaults. This is another product that I will continue using and will do a follow up review in the future.
What new things did you buy in November? Do you have any of my November New Buys?