This review is long overdue! I have been rocking with this foundation for over 2 years now, and why its taking me up till now to do a review on it, is completely beyond me.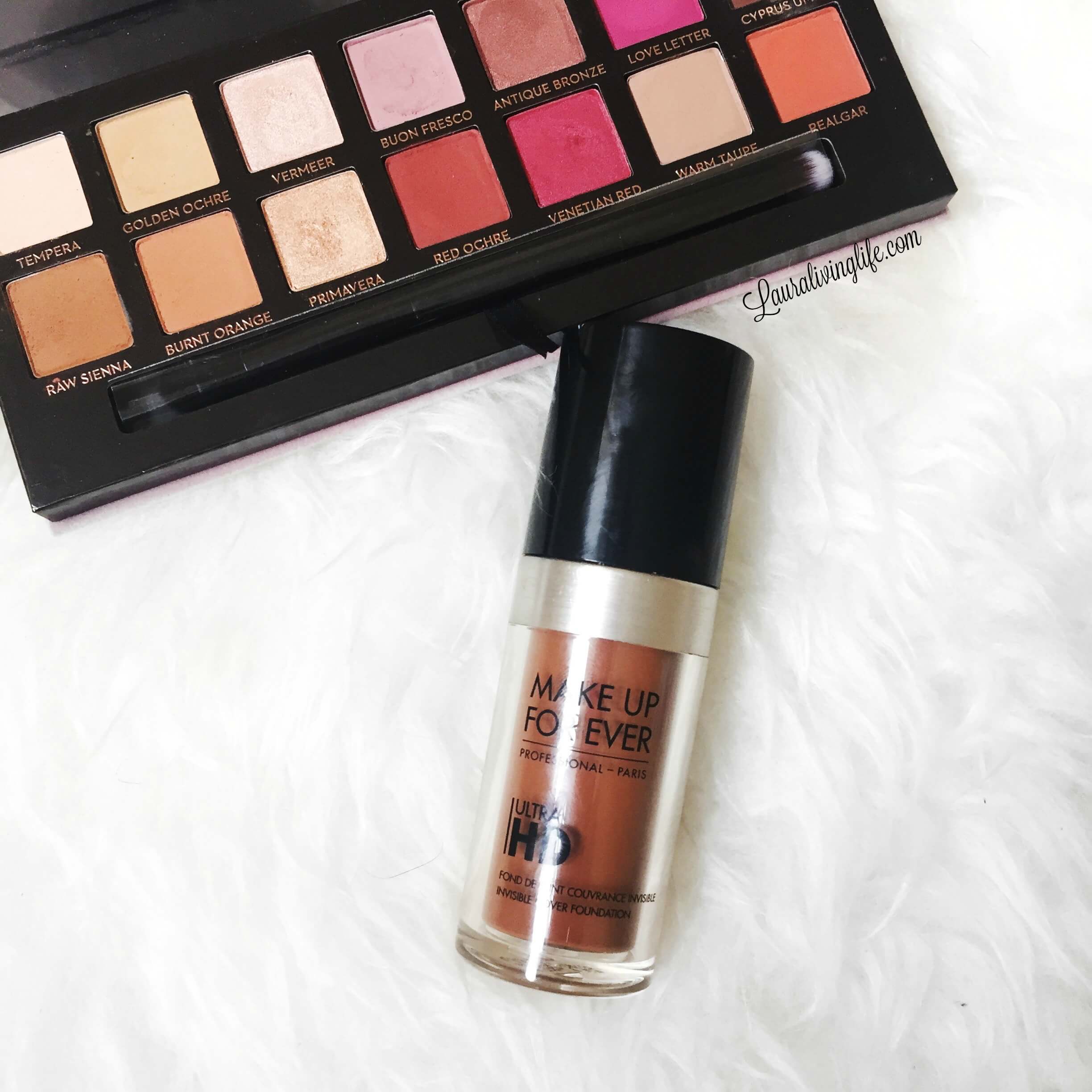 Makeup Forever HD Foundation was created for high definition technologies of the film and TV industry. Dany Sanz (creator of Makeup Forever) designed the Ultra HD foundation to look invisible on 4k camera and also the bare naked eye.
In this day and age of constant selfie taking and Snapchatting, its no wonder why this foundation became a hit bestseller! A foundation that doesn't give you a grey overcast and no flashback in photos!? I'll take two please!
I remember how instantly I fell in love with the foundation. A fluid texture, 3 pumps (2 pumps will do, but I like to be extra!) covered my whole face hiding all my imperfections and pigmentation. Depending on the type of the coverage your used too, some may say it is a full coverage and some will say its a medium coverage. For me, who lives for full coverage, I would say this a medium coverage. It practically looks like second skin on me and leaves me with a natural semi matte finish. I find if I use a water based primer ( Laura Mercier foundation primer ) then the foundation will look dewy, and more of a matte finish with a silicone based primer( Benefit POREfessional ).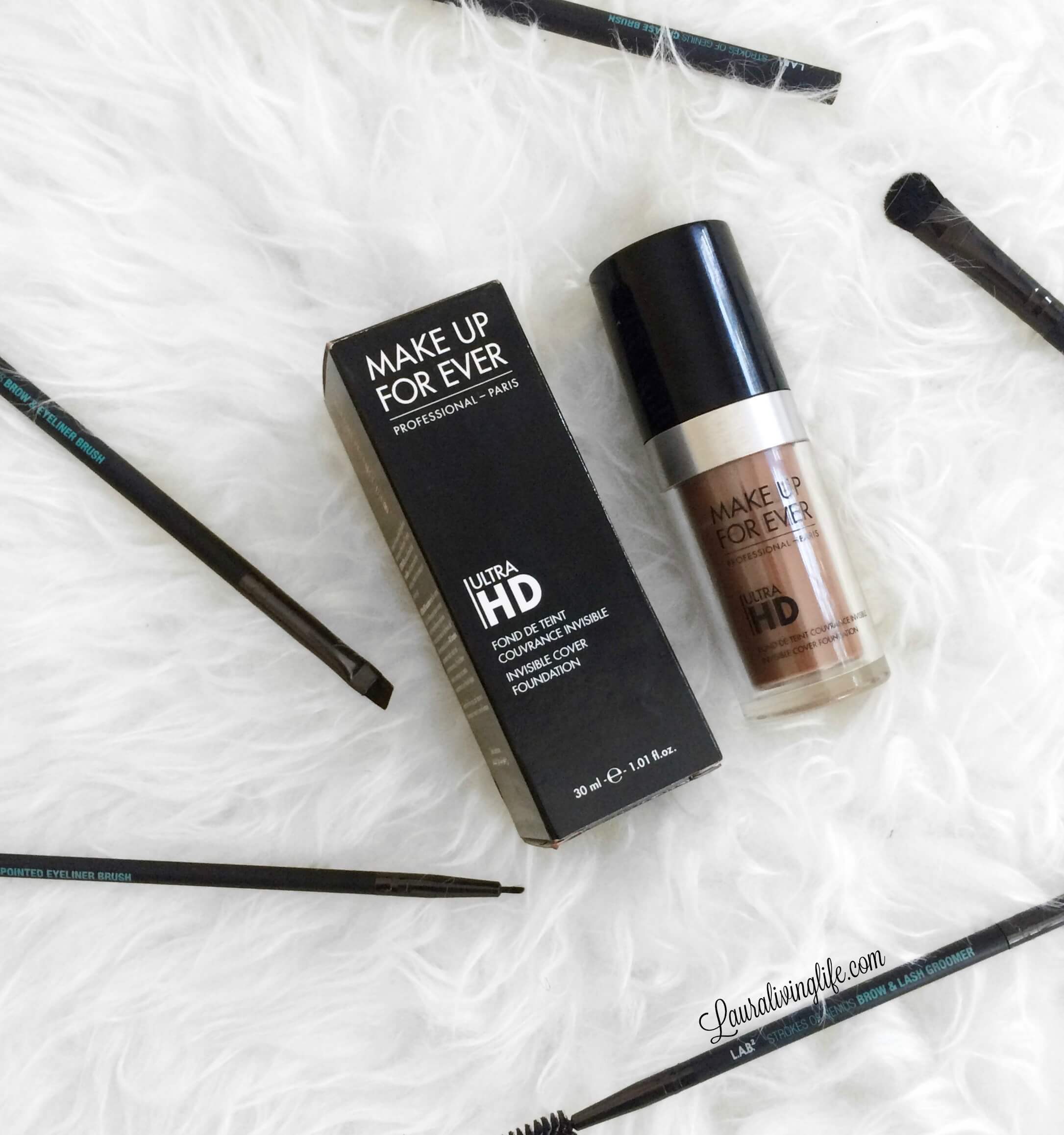 With over 35 shades, I guarantee, you are very likely to find your shade or close enough for that matter. I use the shade 175=R510 Coffee and I would of sworn the foundation shade was made personally just for me.
After applying concealer, powder, highlighter on my face, the foundation lasts a good 6-7 hours before it needs re-powdering. Although when I use a silicone primer, the lasting power is about 7-8 hours.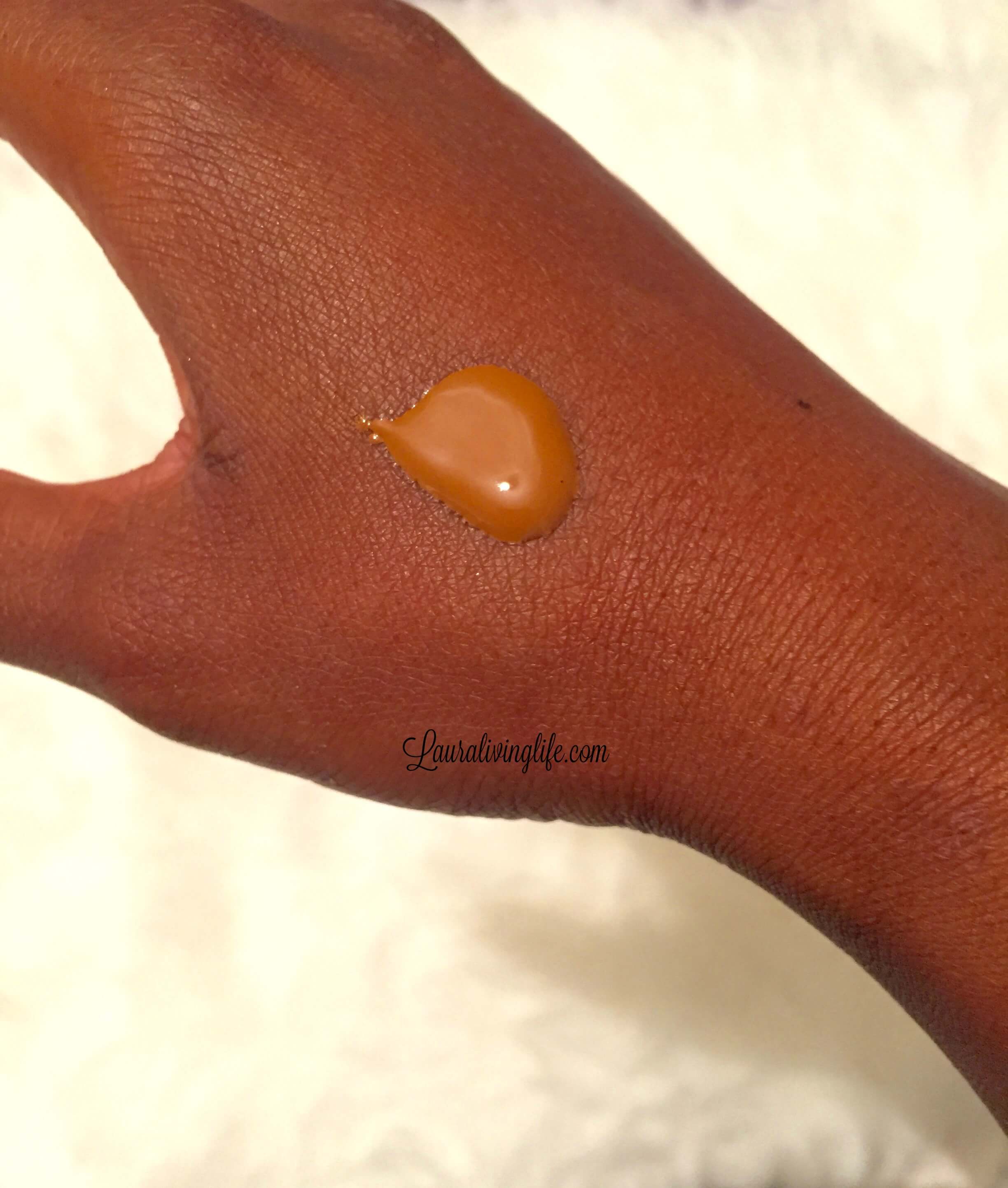 The foundation claims to be suited to for all skin types, but considering it can give you a dewy finish, some oily skin types might not want to go for this foundation. I would highly recommend it more for dry, combination skin types.
The Ultra HD foundation is retailed at £29, and honestly I think its a price well deserved. With the packaging having a pump dispenser, It evenly distributes out enough product for your face and you wont ever feel like you have used to much. In the space of two years, using it consistently I have purchased it 3 times. Fantastic right?
No matter how many foundations I get, Makeup Forever will always be in my top 3 of holy grails foundations.
Have you tried Makeup Forever Ultra HD Foundation? Whats your holy grail foundation?
Don't forget to follow me on Twitter, where I am doing a Xmas giveaway to win 6 NYX Cosmetics Lipsticks of your choice.