I'm going on a shopping ban… OK I'm not, but real talk I need to give my spending habits a back seat for a while. I am a salesperson dream person because you can sell me anything without really trying to hard. The amount of impulse buys I have bought in the past is completely cringe worthy and I need to get a grip. Unfortunately I just cant see this change happening anytime soon, so in the meantime take pleasure and notes on my new buys.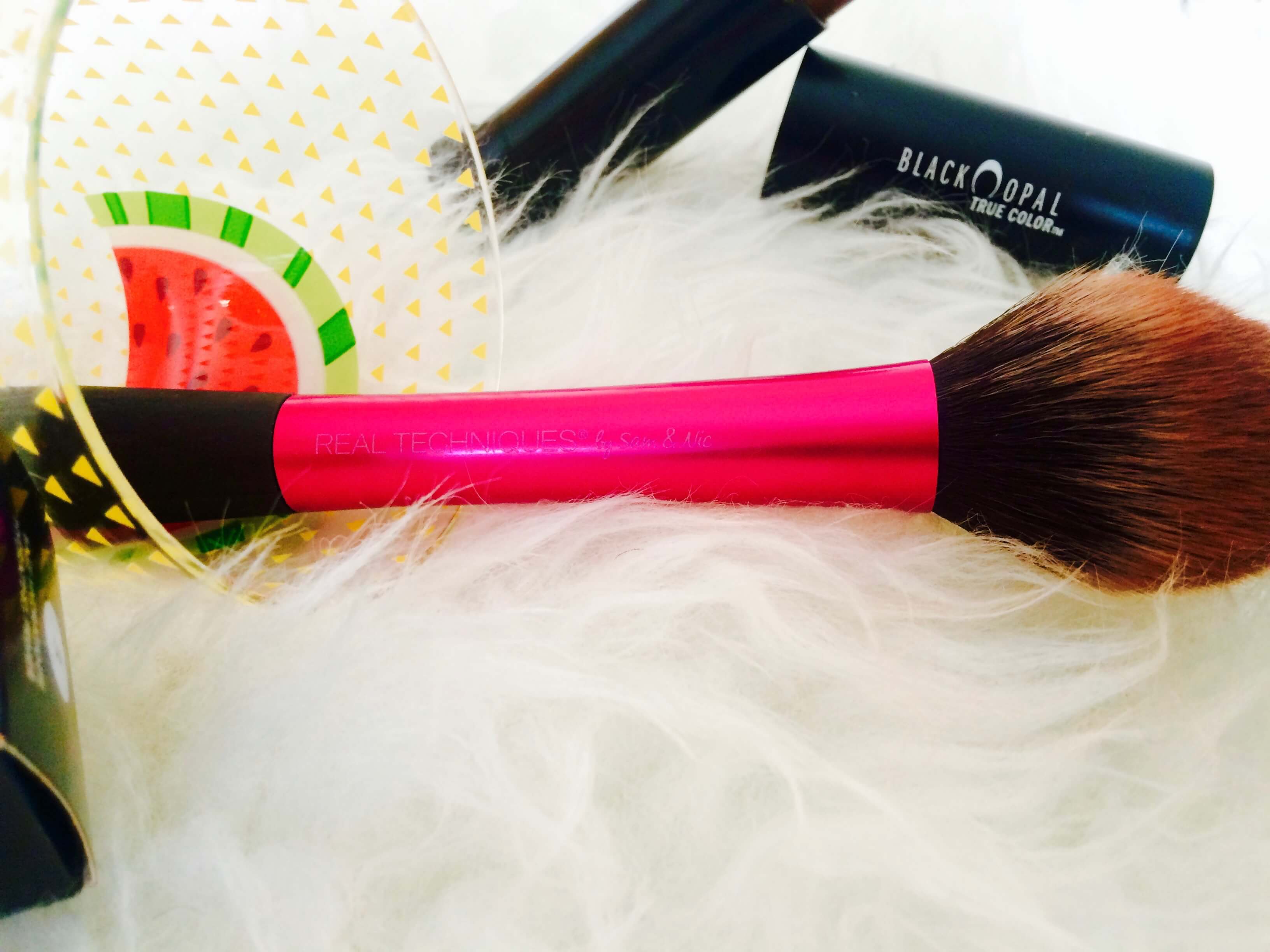 Real Techniques Blush Brush
I'm not gonna lie, I used to use shabby old basic £1 makeup brushes to apply my makeup. I just wasn't fussed or fully aware just what a good brush can do to achieve flawless makeup. As I've gotten older I've invested and got better makeup brushes and have seen such a difference in my makeup. I do have the Real Techniques brush set, which is A-mazing by the way, but I always over looked the blush brush. Thanks to YouTube and Bloggers (whats new) constant use and raves of the blush brush, I of course took the leap and finally purchased one. Attention Attention! This blush brush (Side note- Have you tried saying blush brush 5 times… tongue twister at its finest) is so soft on my skin I could weep. The brush really packs on just enough product to give your cheeks a nice colour. I'm very impressed and glad I brought this product. I haven't used it damp or washed it yet, but I'm pretty sure it will stay in good condition if its anything like my other real techniques brushes.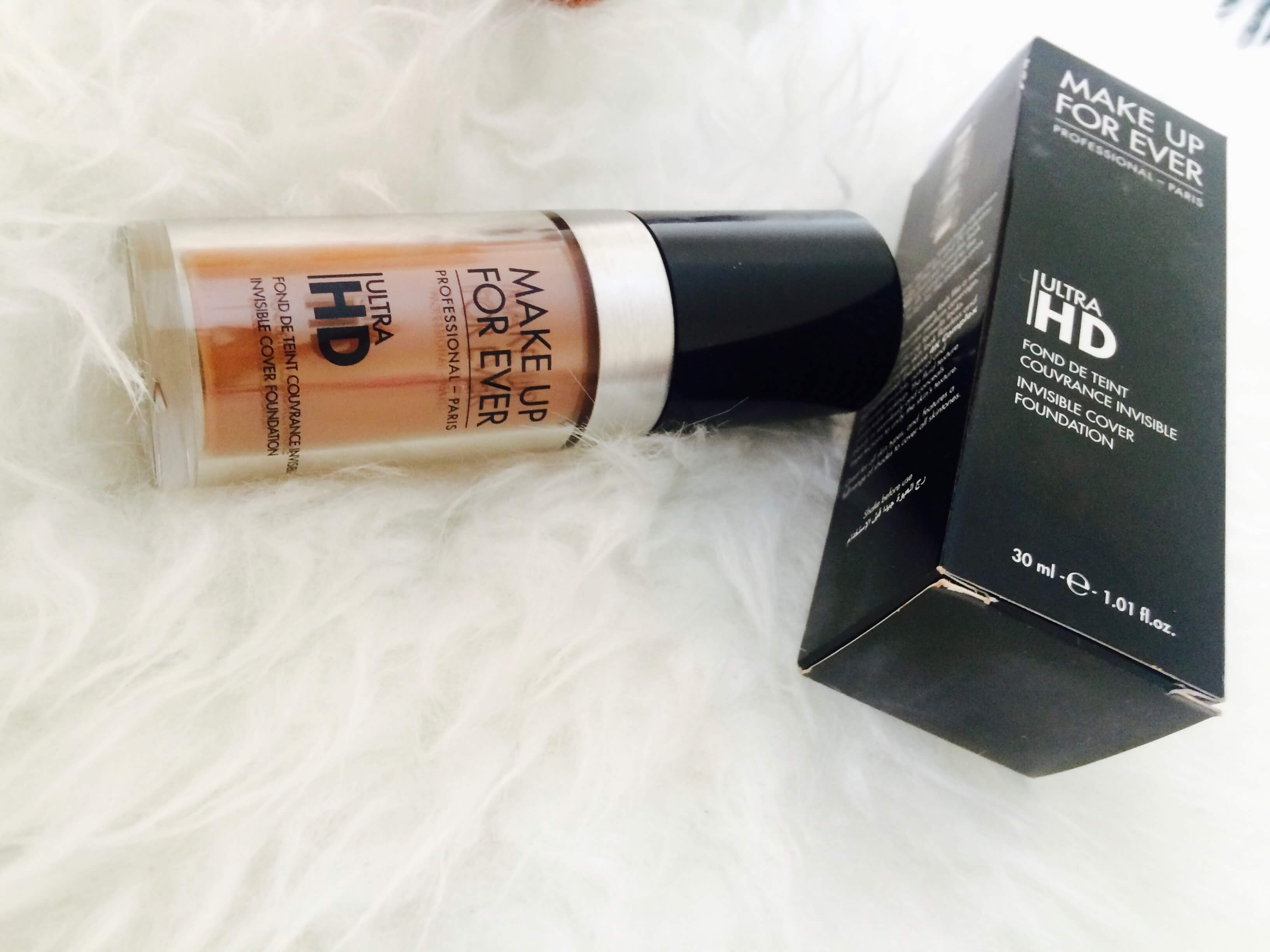 Makeup Forever HD Foundation
This foundation is not really a new buy, as it used to be my holy grail foundation before Clinique 2-1 perfecting foundation came knocking, but it had been such a long time I had gone without it, that when I came across it when i was shopping, I forgot just how much of a flawless look it used to give me. I purchased that bad boy so fast. I don't want to go into so much detail as there are other new buys I need to discuss, but if you would like a full review leave a comment below and I will happily do so. Makeup forever took HD to another level with this foundation. It leaves you with such a full coverage that feels completely weightless and the lasting power… long… VERY LONG! It's pretty much second skin applied to your face and camera flash friendly to the extreme. Want to look like the Snapchat filter with the flower crown that makes you look FIT AF! Get Makeup Forever HD!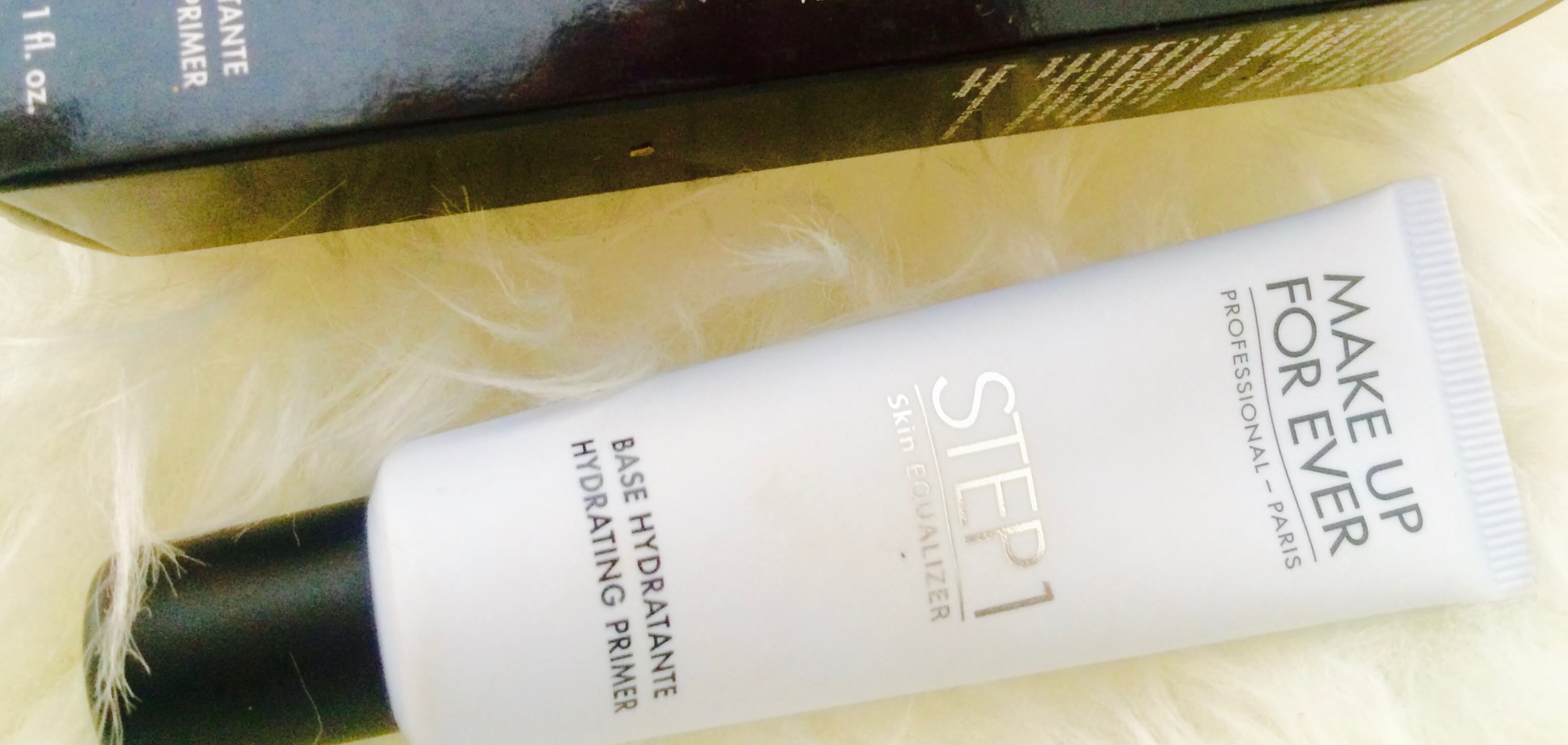 Makeup Forever Step 1 Hydrating Primer
So of course I couldn't help myself and ask about their primers. As much as I love the primers I currently use, I still feel like there is something missing. The makeup artist who was serving me asked what my skin type was like, I told her it was dry and felt pinched a lot of the times, but that my makeup was separating from my T-Zones as of late. She told me that a lot of people get their skin type confused with being dry when in fact its actually dehydrated. Our skin is feeling deprived from us not drinking as much as water, hence the tightness. She recommended i try the hydrating primer. I did ask for a sample but according to her Makeup Forever don't give out samples and the only thing she could do was try it out on me in the store and apply their foundation over it.Needless to say, I brought the product so its obvious I was very impressed. The primer felt silky smooth and not tacky or heavy on my face. What sealed the deal was when she put the makeup forever HD foundation over the primer. Baby Jesus i could of broke out into a choir church song because the finish look was simply stunning. I cant lie I have been overly feeling myself.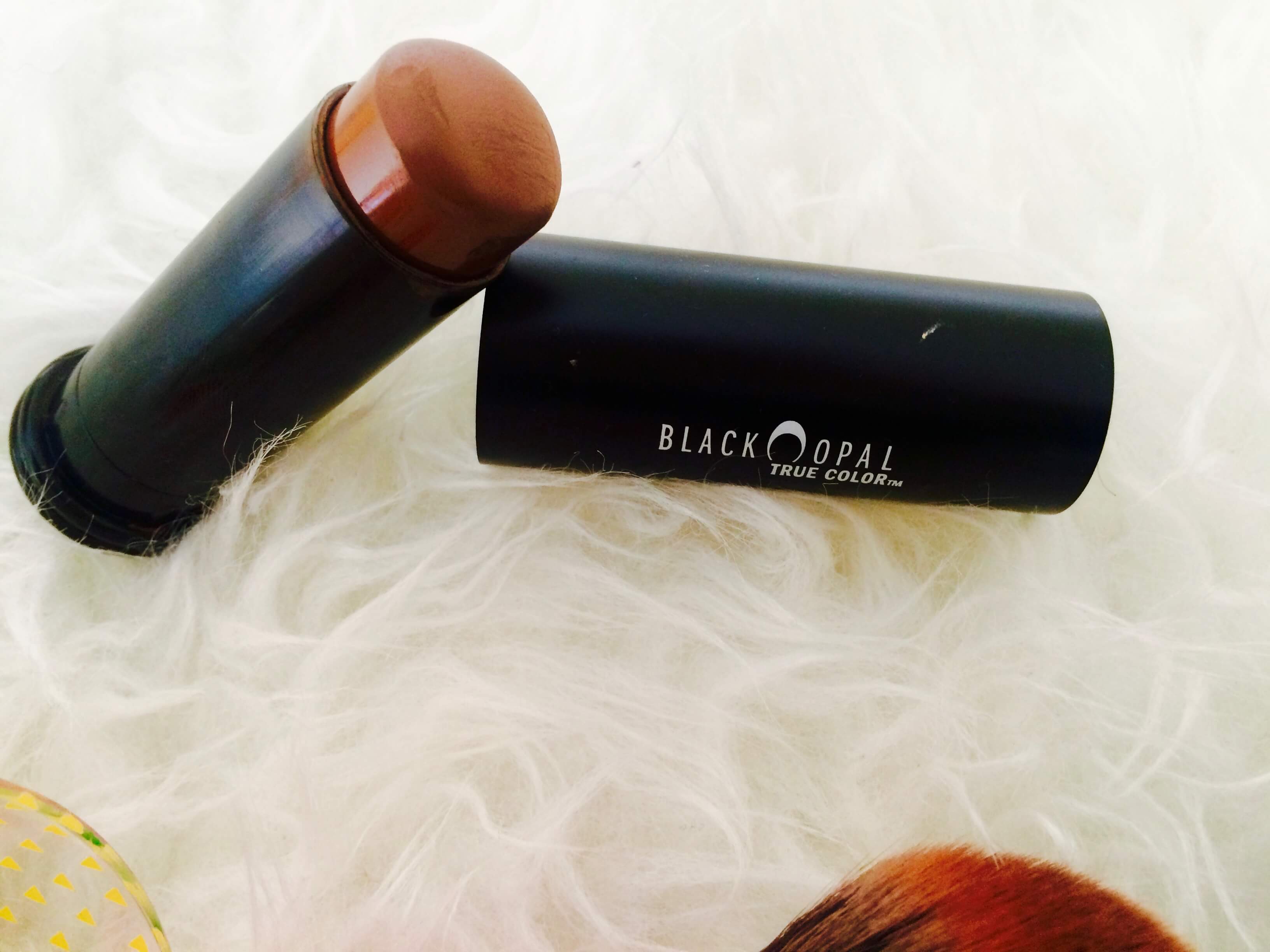 Black Opal Foundation Stick in Suede Mocha
To my dark chocolate bunnies out there, I have found the contour of all contour and all for £8.99. Can I just say I have never seen such a creamy foundation stick like black opal. I have always steered away from foundation sticks because although they give you the ultimate full coverage, it can most definitely feel sickeningly thick and cakey, which no one wants thank you very much. I gave up with the whole contour malarkey as every contouring product I came across and used seem to just look ashy and way to dark for me. Suede Mocha blends like a dream with my foundation and works perfectly aside with my highlight. Being that it is an American brand I was very lucky to find it in my local afro hair care shops.
So that's it for my new buys this month, without a doubt there will be plenty, plenty more, so keep an eye out lovelies. What new things have you guys bought? What would you recommend me trying out? Thank you so much for reading and I'll see you in my next post.