As a woman, I constantly find faults within myself. My biggest issue is my weight. Now by no means am I Raspitua (Eddie Murphy-Norbit) but I am always trying to seek out the perfect body. The main issue I have is once I set my mind to lose weight, tone up, I go in all guns blazing and end up burning myself out. Plus the fact that I don't see any results after two days just makes me think F*** IT! With that being said I have come to the harsh reality that I am quite obviously delusional and not setting myself realistic goals. So I decided that since I am the kind of girl that loves a good challenge (the Aries in me) I was going to start on my new somewhat healthy lifestyle by doing different body 30 days challenges that you can find all over the internet.
The most popular one in my opinion is the 30 day squat challenge. With all the booty popping, twerking extravaganza that is taking over the world right now, I thought it would be the perfect one to start with. Bearing in my mind that I cant stand the site of my chunky thighs, it was ideal and very motivating to take this challenge on. I wasn't seeking the Khloe Kardashian Ass, which by the way I still cant decide whether that really is hard work at the gym or its all fake, but I just want to aim for slimmer toned thighs and a higher pert tushy.
So I decided to document by 30 day squat challenge, with the ins and out. Continue reading to see how I felt and what was my booty results after 30 days.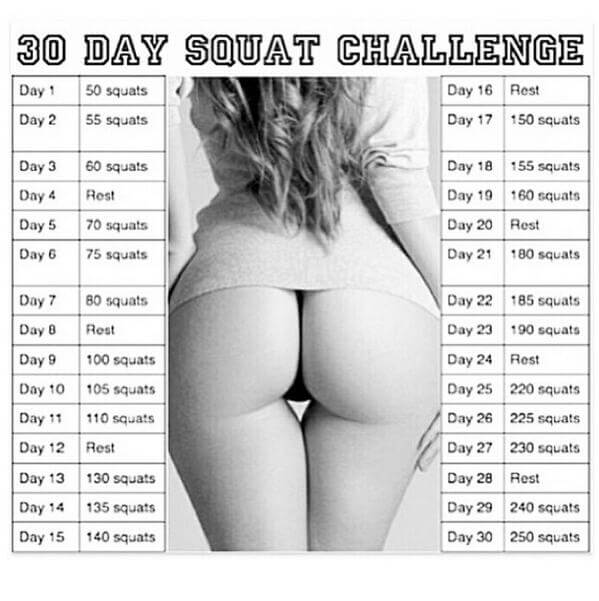 Day 1: 50 squats. I was pumped and buzzing to go. Achieved the 50 squats in about 2-3 minutes. I must say it definitely gets your heart racing.
Day 2: 55 squats. Once again achieved this in 2-3 minutes. Hear beat racing and a nice little glow (sweat Laura, Sweat!)
Day 3: 60 squats. So was halfway on my squats when the hubby decided to inform me that my body form was not correct. Considering he is a fitness rat, I didn't debate it and started right back from the beginning again with him guiding me. My legs felt like jelly by the time I was down.
Day 4: Rest. Thank you Jesus.
Day 5: 70 squats: Now I have my form in correct order, the 70 squats was PEAK. I felt the burn right in my hamstring and had to stop after 40, have a 30 second break and finished it off.
Day 6: 75 squats: Was doing so well but got to around 20 or something and my son decided he wanted to play around my legs and I lost count. So thanks to him I am pretty sure I did an additional 5 squats. Oh well.
Day 7: 80 squats. I find doing squats first thing the morning really revs me on and makes me more determined to do it as quick as I can, so I don't end up late for work. I breezed through the 80 squats in a minute and half and heavy footed it all the way into the shower.
Day 8: Rest. No squats today, but I usually try to go to the gym 3 days a week and today was cardio. I spent an hour on the treadmill. I was convinced my leg would keel over but I had so much energy and felt no pain. I am pretty sure I will feel the consequences tomorrow.
Day 9: 100 squats. What the hell how did it go from 80-100!? Today was a bit embarrassing. I woke up late and literally had no time to get the squats in or I would be late for work. So I had to wait till I got to work and ended up doing my squats in the ladies toilets! Luckily no one came in as awkward wouldn't even be the best way to describe it.
Day 10: 110 squats. I did it as fast as I could and got to 50 and had to have a 30 second break. The remaining 60 was challenging, but honestly it does seem to be getting better. Although I haven't seen any changes myself, my partner did comment last night that he is seeing a difference, so if that isn't a boost in itself I don't know what is. *update* So I just realised today I was actually meant to do 105 squats… Never mind an extra 5 squats does the body no wrong.
Day 11: 110 squats. So today was actually 11o squats and I'm not sure why but I felt like I was going to be sick half way through. I cant lie, doing the squats is actually getting better and easier to do, but I think the adrenaline of trying to rush it and do it so quickly made me queasy. I managed to complete it all and downed a glass of water straight after.
Day 12: Rest. No squats today and I was actually gutted as I actually look forward to doing them now. I went to the gym today and did 45 mins of cardio on the treadmill. I am not feeling as sore as I use to when I first started this challenge.
Day 13: 130 squats. Today was the easiest day by far. I breezed through the squats as quick as I could. What I have noticed again is that I did feel queasiness. So I think from now I will have something to eat beforehand.
Day 14: 135 squats. OMG I don't know why but today was a killer. My thighs were literally burning and every squat just felt torturous. I'm not sure if my body is still healing from my cardio workout the other day but today was the hardest its been since I started. Oh well perseverance right!?
Day 15: 140 squats. Wow I am nearly half way there! So impressed I have continued (but I hate backing out a challenge). Today was a breeze and was like agonizing, plus I didn't sweat it out as much. Is it bad that I still cant see any changes? Never mind still going to keep it up.
Day 16: Rest. I have so much energy today I could of done the squats easily. But I took the rest and did light running at the park.
Day 17: 150 squats. Damn I had too do three sets of these in 50s, it took me nearly over 4 mins to complete. Panting like a hydrated dog by the time I was finish. My ass better be looking hot to trot in 13 more days or else!…
Day 18: 155 squats. My thighs are killing. I tried to go all the way but stopped at 76 and had to catch my breath. Still cant say I have noticed anything different yet, but my legs, especially my knees feel more stronger. I've been suffering from on-off numbness from my knees for a while now, I'm guessing the muscles around them are making it more strong.
Day 19: 160 squats. Listening to music is such a must have when you exercise. Up to now I have been squatting in a quiet space with nothing but my inner thoughts lol. Today I had music playing and it gave me such an upbeat I went through the squats happily and content. Music on every time from now on.
Day 20: Rest. Why do I have the most energy on my rest days? I didn't do any squats but I did run 2 miles around my local park. Completely out of breath, and my legs feel like jelly now. Ha!
Day 21: 180 Squats. WORST.DAY.EVER. Not because of the squats but because my body has decided it wants to have diarrhoea! I'm not sure what went wrong but I had 3 of my 5 day with watermelon, mangoes and cherries and had a spicy curry for lunch. I have been constantly on the loo and only managed 3 hours of sleep last night. Like I said before I am really competitive and wasn't letting this little shit win, so for the second time during this challenge I did my squats in the toilet. Absolutely excruciating. If I wasn't sweating I was nearly AF sh*****! I Tried to do it at the best ability i could, but it was such a struggle. Praying this diarrhoea finishes tonight so I can return back to normal tomorrow!
Day 22:185 squats. Another bad day. The pain was so overwhelming I could only manage doing 70 squats before I doubled up and ended up in a foetal position. I'm really down and I hope it doesn't affect my final result. I'm considering doing the remainder 115 when I feel completely better or possibly on one of my rest days.
Day 23: 190 squats. I did it all, and I'm so happy. I was going to the remaining 115 from yesterday, but chose otherwise, as I'm not still 100% and I don't want to over do it. I cant believe despite my bouts of sickness how much easier squatting has gotten for me. I can definitely see myself continuing doing squats when the challenge is over, Its such a great exercise and has really given me back the strength in my legs.
Day 24: Rest. I just couldn't get the 115 remaining squats I didn't do from day 22, that I just had to do them today. I'm so paranoid that I really feel if I miss out on just 1 squat It could affect my overall results ( I'm a weirdo I know). Completed it in no longer than two minutes and didn't even break out in sweat. SWEET!
Day 25: 220 squats. Damn only 5 days left. Cant believe I have come this far. My fingers are itching to take a pic to see the difference, but I'm being good and waiting. The squats today was PEAK! two hundred and freaking twenty. I highly applaud all those fitness bunnies out there.
Day 26. 225 squats. Eurgh just like yesterday another toughie. Although I still plan to keep up with the squats 3 times a week after I finish the challenge, I will keep it to a maximum of 15o.
Day 27. 230 squats. sweating, crying eye roll emoji right now. My legs resemble the actions an actual jelly. To think I was planning to go for a 2 mile run tonight. FUCK That!
Day 28. Rest. Thank you Jesus, this rest day has been calling for my ass! My friend is coming over to see me this weekend and I haven't seen her in ages. Wonder if she will notice any difference.
Day 29: 240 squats. One more day left! Heyyyyyyyyyyyyy! 240 squats is no joke! I did 4 sets of 50 with a 10 second break then the remaining 40 and had to sit down for a minute or two. I was feeling the burn!!!!!!!!!!!!!!! Cant wait to take my results photo so bad.
Day 30: 250 squats. Yessssssss its over!!!!!!!!!!! 30 long dragging days and I did it! 5 sets of 50 and finished it with a fly kick in the air (not a wise move btw) I am not going to take my results pic today but wait to tomorrow. Are you ready to see the final results!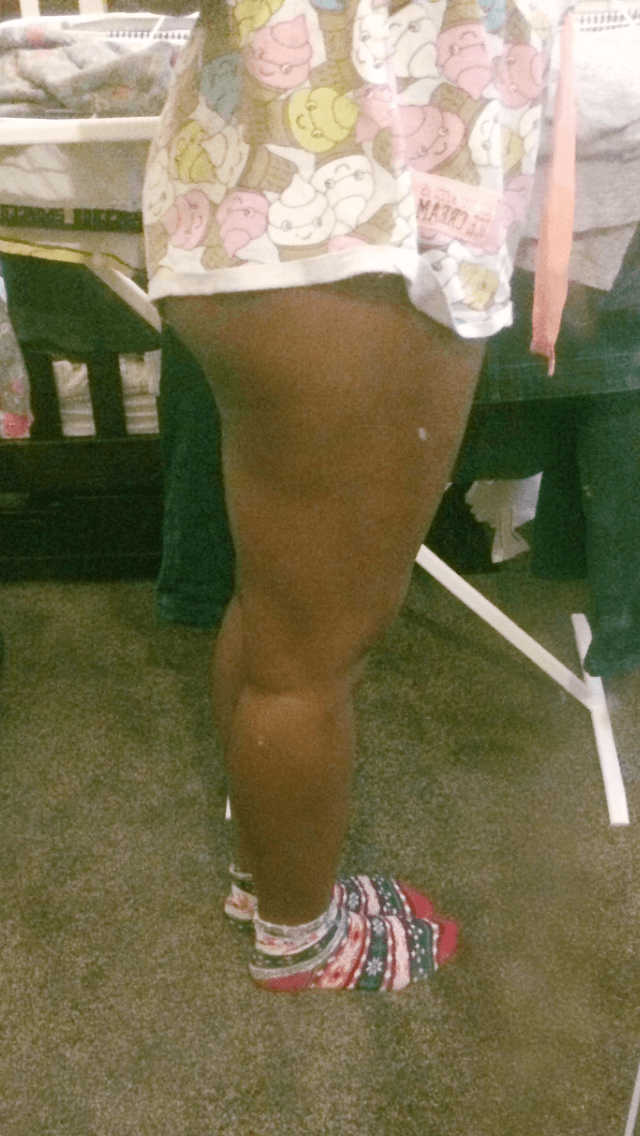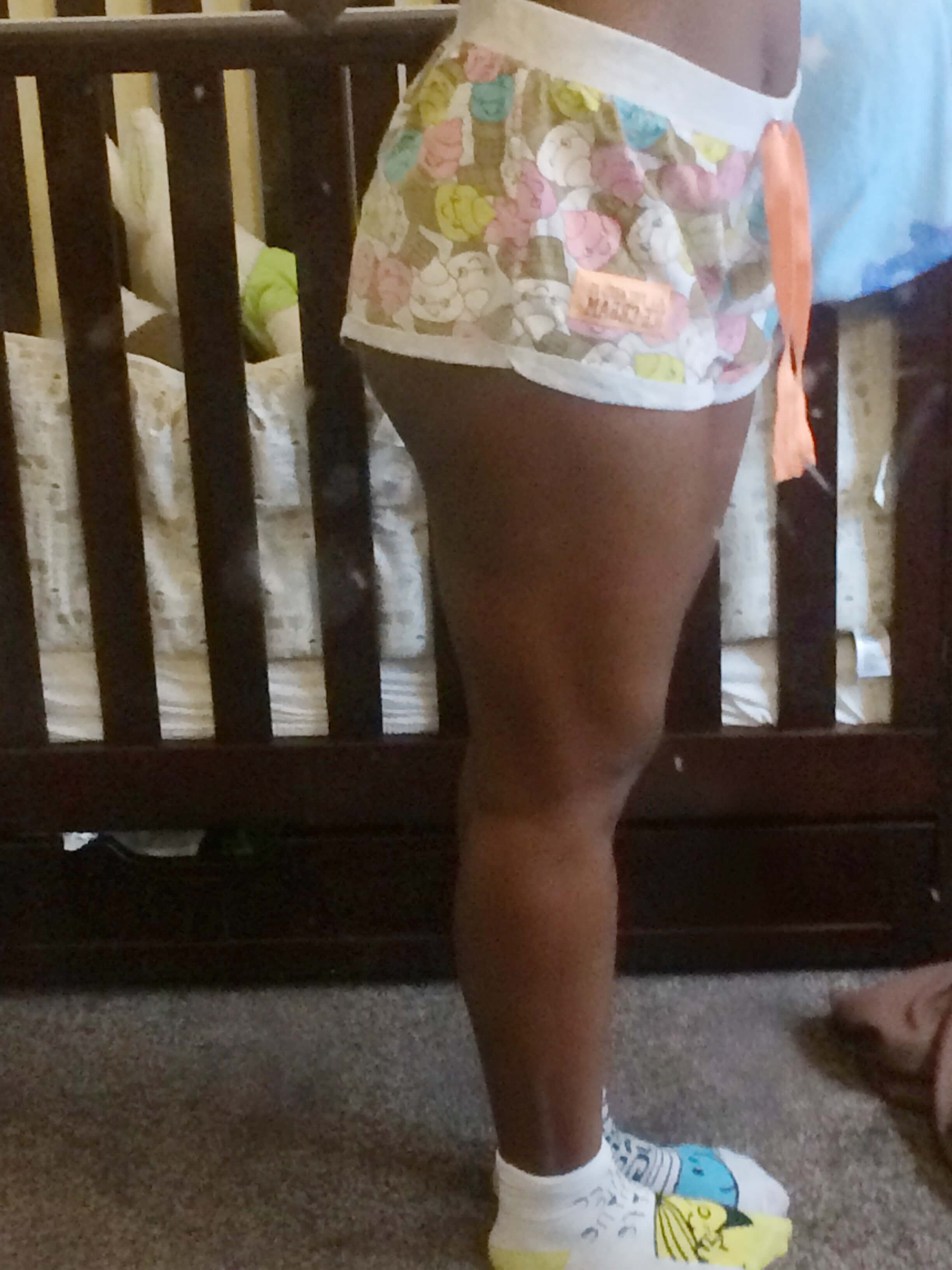 Errrrrrr! Holy effing moly! I actually cant believe what I am seeing! Transformation or what!? There is no doubt in my mind that this challenge didn't work. My legs are tremendously toner and thinner and my ass has had a BUTT LIFT literally. Can I just add that the curve you see in my after picture on my thighs is actually my second leg. In the before picture you CANT EVEN see my other leg, except from the back. Bravo, Bravo, to the creator of this challenge. It's not a hoax (well to me anyway) and did actually make a difference to my leg and bum. BUT! I have to be honest and say that I don't think I would of seen this results with just the squat challenge alone. I believe that going to the gym three days a week (cardio) definitely played a part and contributed to the results. I also changed my diet slightly and was not consuming as much sugary treats and also eating less carbs. Would I deter anyone from partaking in this challenge? NO I wouldn't. My legs feel stronger than they have in a hot minute and I did find it to be a great exercise. Personally if you are someone with skinny legs and you want to tone up, this challenge would be great for you as it does build muscle in your thighs. The 30 day squat challenge is not easy, so if you do decide to do it and find yourself not able to complete a particular day or the challenge itself, don't beat yourself up about it. Just stop take a breather and try again. If I can attempt to do it while I had the sh***, then you most def can do it! I will from now on implement squatting in my exercise regimen 3 times a week by doing 150 squats to keep my shape. I really didn't know what to expect but I am very happy with my end goal.
Next challenge! 30 day AB challenge. This is going to be a toughie I can already tell and feel it!
Who has done the 30 day squat challenge? How did you find it and was you happy with your results? Would you also prefer me to carry on doing my review after the challenge is up, or would you like to see it weekly? Let me know in the comments below. Thank you so much for reading and I'll see you in my next post.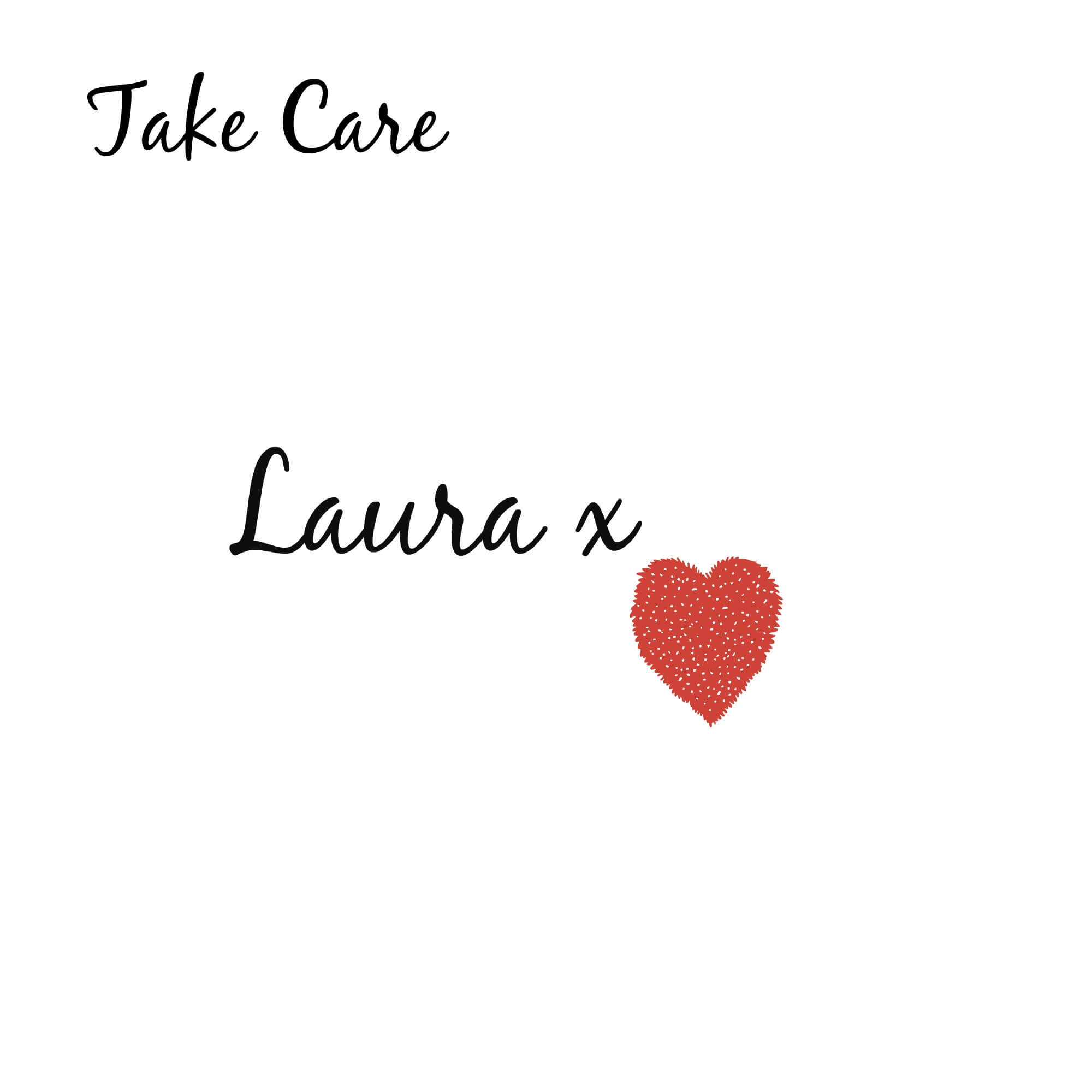 P.s Just a little disclosure. What works for me may not necessarily work for you. I am merely documenting my lifestyle to share and not at all insinuating that you have to do exactly what I do to get near or the same results. I am not an expert. 😉