If you asked me the last time I wore bright or even a normal red lipstick, I wouldn't be able to tell you. I use to be an everyday avid user of red lipstick, but when a ex boyfriend of mine told me red lipstick on women made us look like clowns (TWAT I KNOW) I subconsciously stopped wearing it. When I look back, I could really slap myself around the face for letting a comment like that stop me from wearing a colour shade that I LOVE to wear.
Now we are in the fall season, I was doing my usual browse on Beauty Bay (nothing new there then) and came across Coloured Raine liquid lipstick range. Every colour looked stunning especially the darker shades. So I typed in Coloured Raine into YouTube and watched a gazillions of Youtube Guru's doing lip swatches. Out of all the colours Coloured Raine has to offer, Cherry Blossom continuously kept catching my eye. Several hours later I found myself at checkout on Beauty Bay buying the shade itself.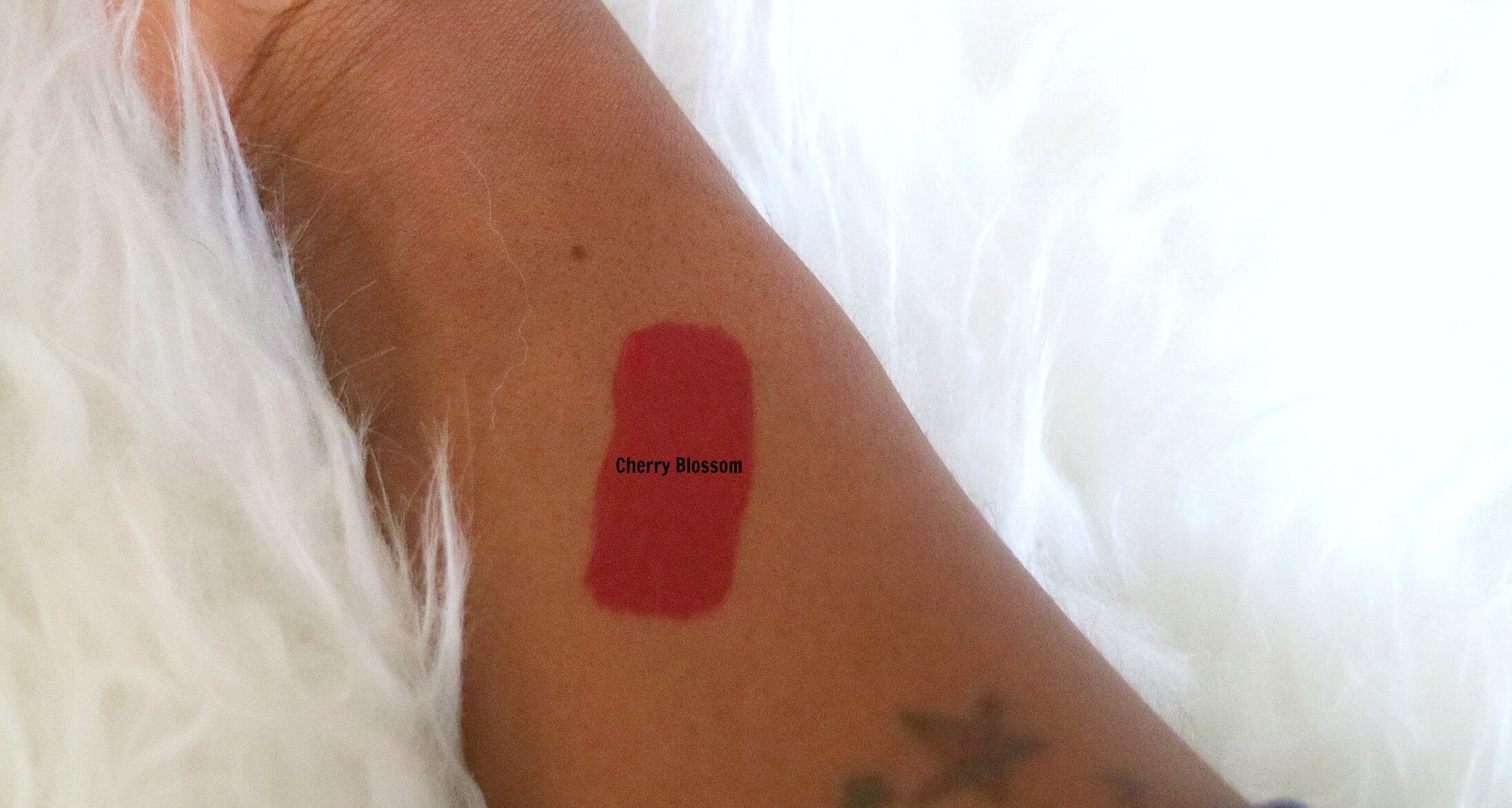 Cherry Blossom is described as a muted cherry rouge with pink undertones. On my skin tone I don't really see the pink undertone but very much so a cherry rouge colour. Is it highly pigmented and long lasting you ask? Hell M-F yeah! One coat will set you good for the whole day, although if you do eat something oily or greasy it wont make your lipstick come off entirely or be patchy, but it will fad oh so slightly. As my top lip is darker than my bottom lip, I use two coats to even them out fully. The colour is very intense and double take look worthy. After two coats, for about ten minutes it will feel like you have sand paper for lips but eventually it becomes opaque and you wont even feel like you have anything on lips.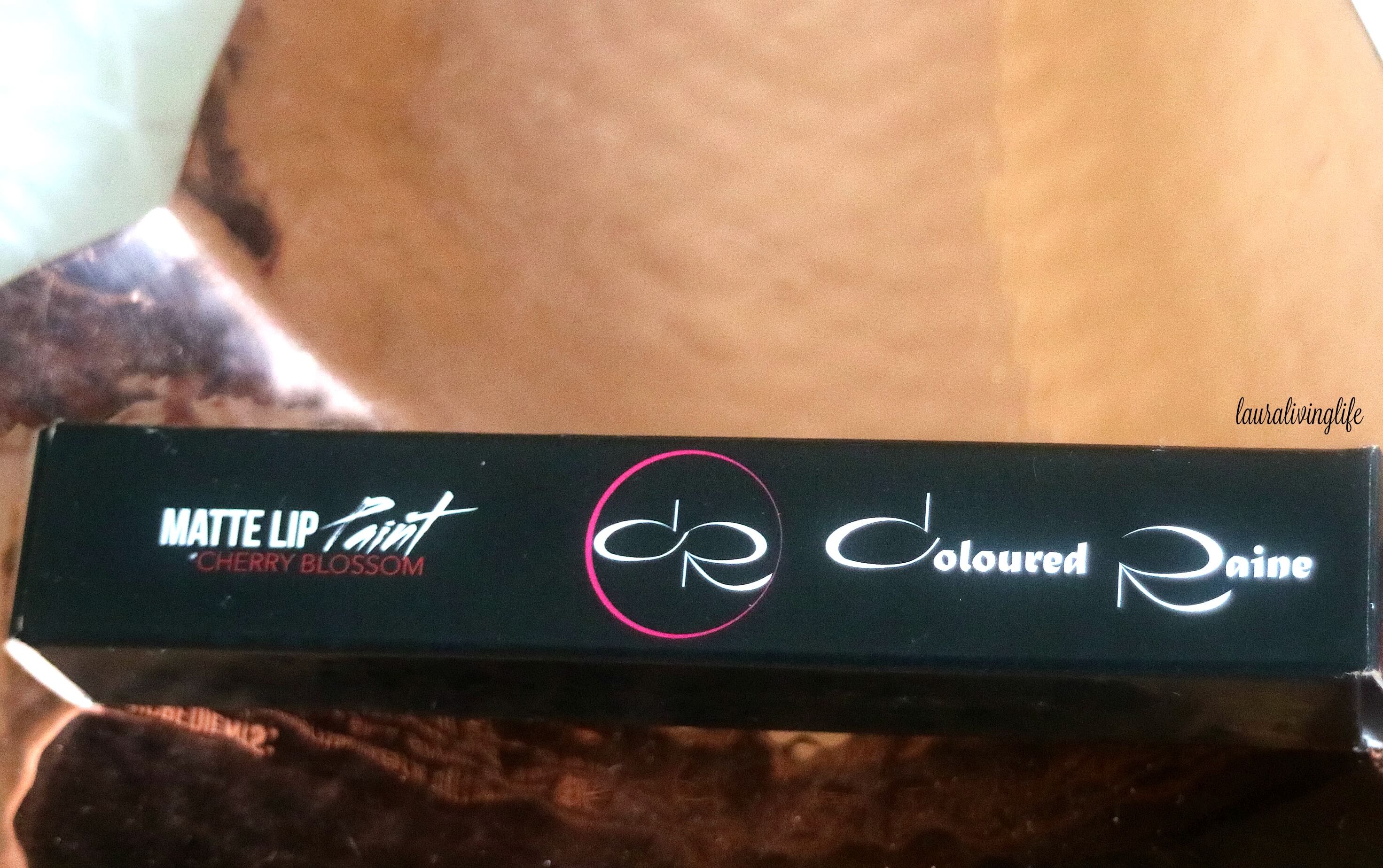 Their packaging is nice and simple. All in black with details of the brand's logo, name and also the mention of the colour that you are purchasing.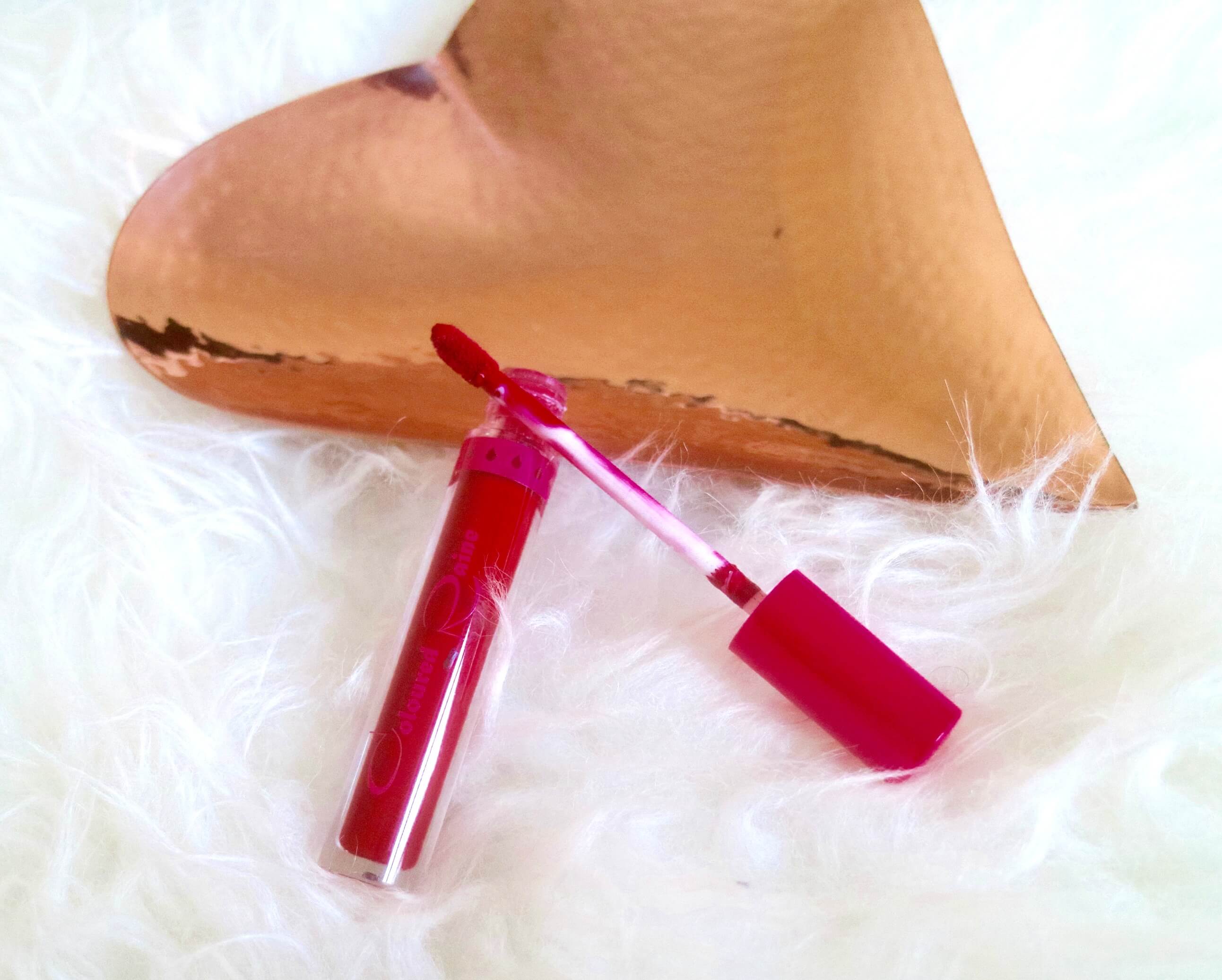 Being that its such a "O ut There " pigmented colour, I have done the rest of my makeup subtly and soft. Unless I can find another red lipstick to distract me, I can see myself wearing Cherry Blossom with a glittery, glammed up eye look for Christmas or New Years.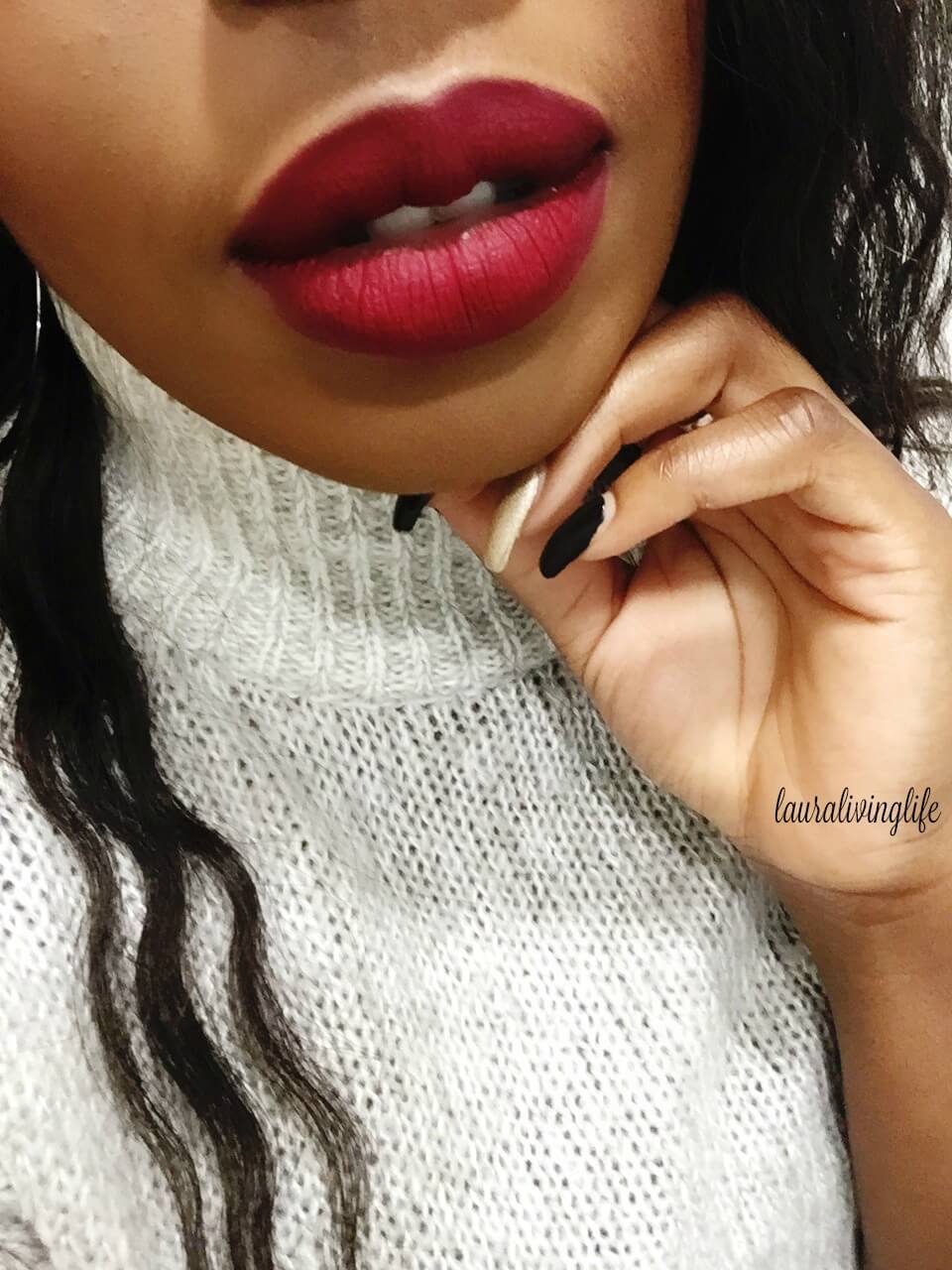 Beauty Bay (I know I keep mentioning them, they are not sponsoring me…Unfortunately *wink face*) stock over 30 + of Coloured Raine Matte Liquid Paint, and cost £15 each, so def check them out as there is more than enough variation of colours to choose from.
For the "Cherry" on top (see what I did there!?) all of the liquid paints are Paraben, Gluten, Vegan-Friendly and cruelty free! BOOMBASTIC!
Have you tried Coloured Raine products before and what are you thoughts? Thank you so much for reading and I'll see you tomorrow.