One more month to Christmas! Damn I literally remember just starting my blog in late January and it's nearly the end of the year. Now I'm not sure how many people partake in BLOGVEMBER but I can already see how busy I will be in December and would not be able to dedicate myself to doing a whole month of BLOGMAS so BLOGVEMBER it is.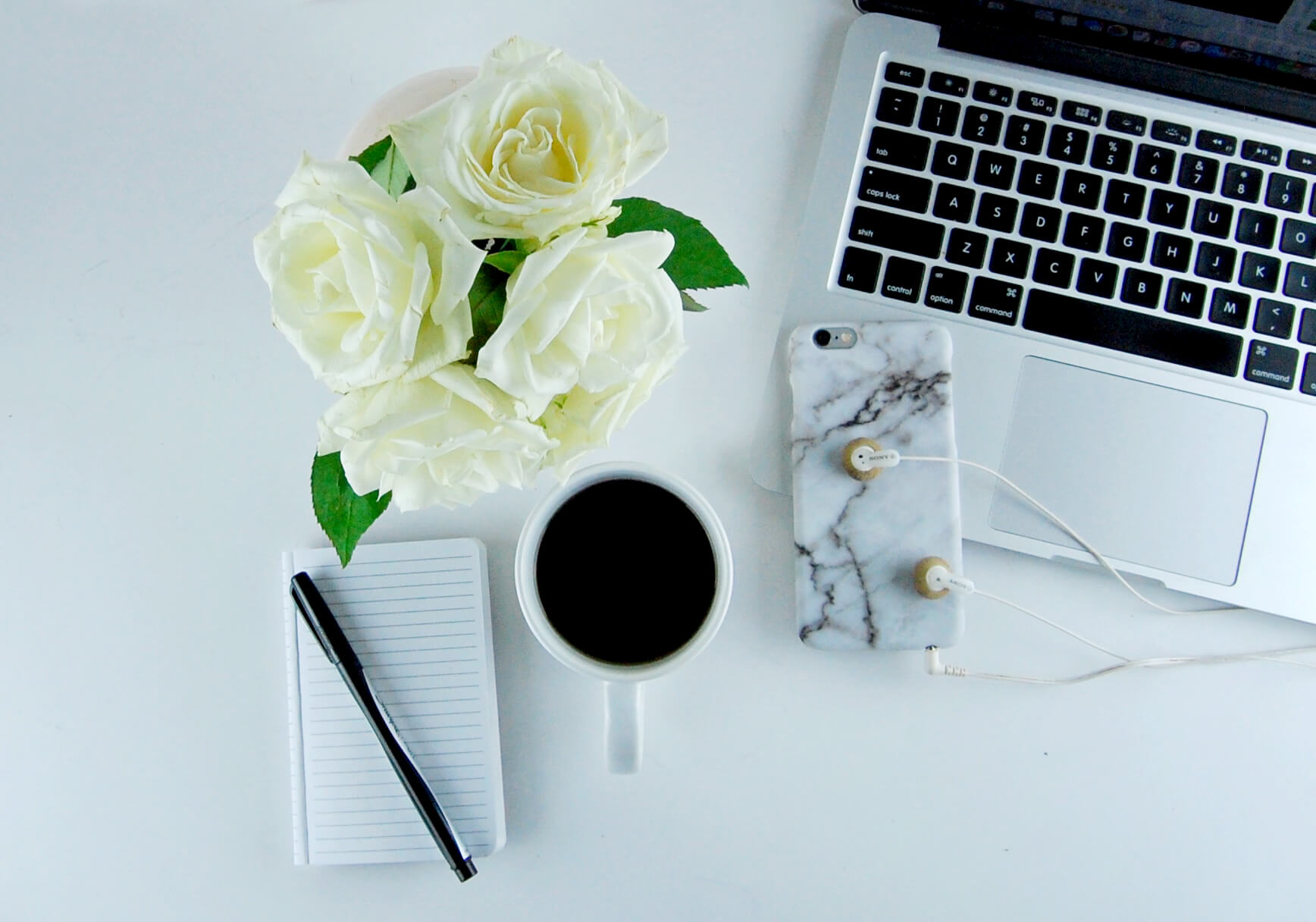 For the WHOLE month, I will be posting a blog EVERYDAY sharing beauty, lifestyle, parenting and everything else in between that I think will be perfect for you guys to invest in for these colder months! High 5's, several claps on my back and a Big Ol split if I actually manage to commit to this and complete the whole 30 days of BLOGVEMBER!
So for day 1 of BLOGVEMBER what better way to start of by discussing the Queen of Vlog/Blogging Zoella! What in particular about Zoella I will be sharing is her sensational collection of Zoella Sweet Inspirations Body Mist.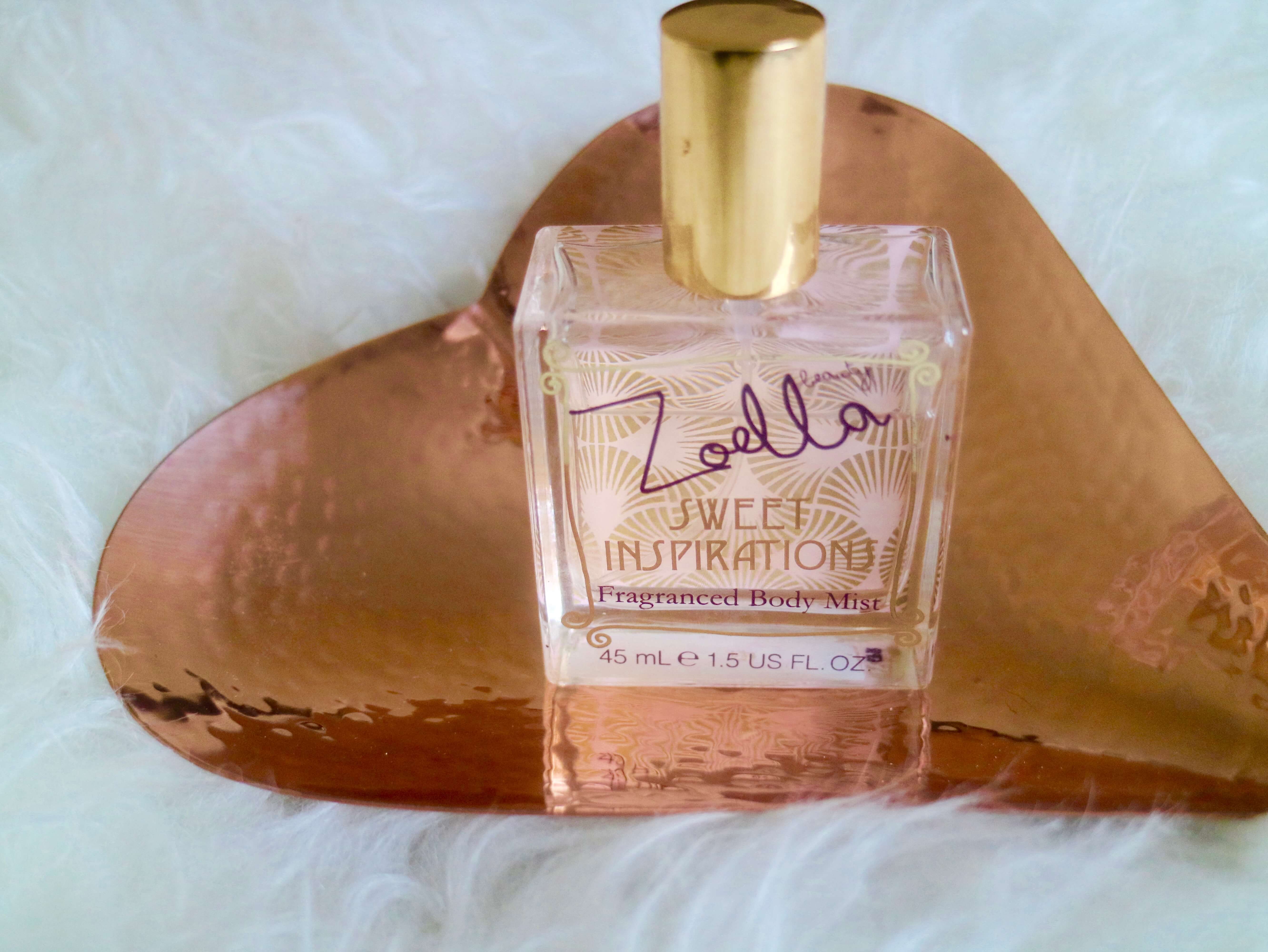 In late September me and my family went to Cyprus, and as I was shopping for my hollies (as you do), I really wanted to get a nice light perfume to wear during the day, that wouldn't be too sticky and over intoxicating and mostly not have every man made little bug trying to eat me alive.
Browsing Superdrug, I came across Zoella's Beauty range. The body mist caught my eye immediately. A gorgeous girly see through bottle with pretty summery designs and Zoe's signature name written on it. Checking the price tag and seeing £8, I thought why not and spritz my arm and neck with it. GIRLS! I was giddy and hungry at the same damn time. An exact smell to Macarons, I was hooked. It smelt so heavenly and fresh.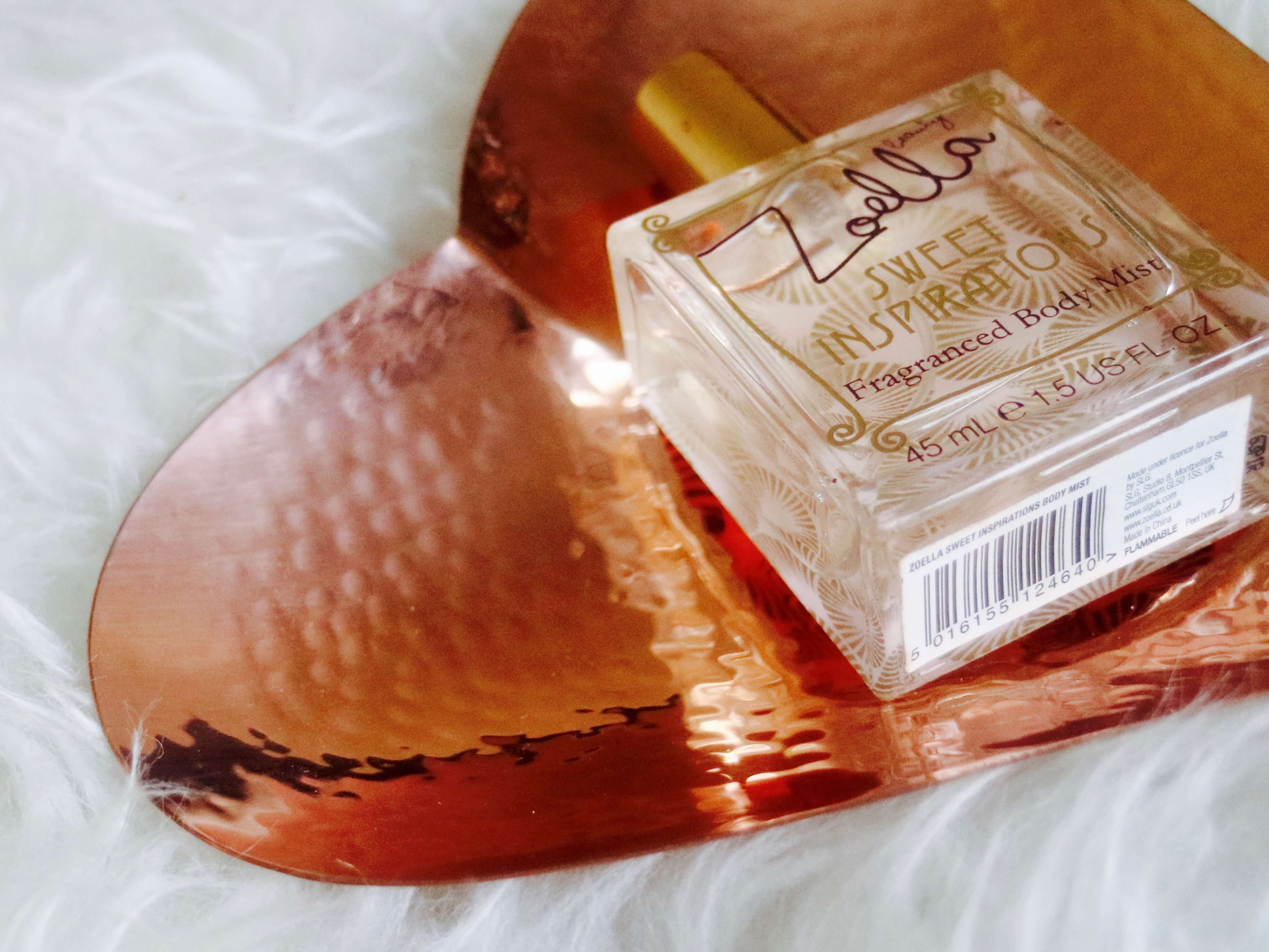 Being that it is a body mist its not going to last you all day, but its perfect for when you want to wear something light or as an additional top up to your other sweetly, vibrating perfumes. Its the perfect size for my DKNY little handbag and really is an all year rounder mist. It would be easy to bypass Zoella products if you are over the age of 25 IMO as the designs do look to be more directed for the younger girls, but don't ignore it guys. If her body mist is anything to go by, I am very confident in all other products she has to offer!
So if you are lover of nice sweet smelling scents with a replica of a patisserie bakery then grab you Zoella Sweet Inspiration Body Mist which can be found here.
Well day one complete loves. What Products of Zoella's do you have and which are you using in the colder months? Thank you so much for reading and I'll see you TOMORROW!