Its technically officially Autumn (my favourite season) and its time for me to go in full snuggle mode. Its around this time of the year when I like to make my room over and make it as cosy and warm as possible. The best part of the colder months is I have legitimate reason to stay at home even more than I already do and just ball up with fluffy soft pillows, a hot chocolate a good darn book.
Reading has always been an hobby of mine since I could even start reading and over the years my preferences of novels have gone from Mills and Boons romantic novels to a good old thriller psychological book. If you have seen my 8 top True Crime Podcast post, then you already know I enjoy listening to podcast that give me a good spook and its no different to when it comes to reading them.
In this generation we are living in its all about technology, technology, technology. So I do enjoy being old school and traditional and picking up a book instead of a kindle or my phone, to get my creative juices flowing. So continue reading for the 6 top psychological books you need to read this season.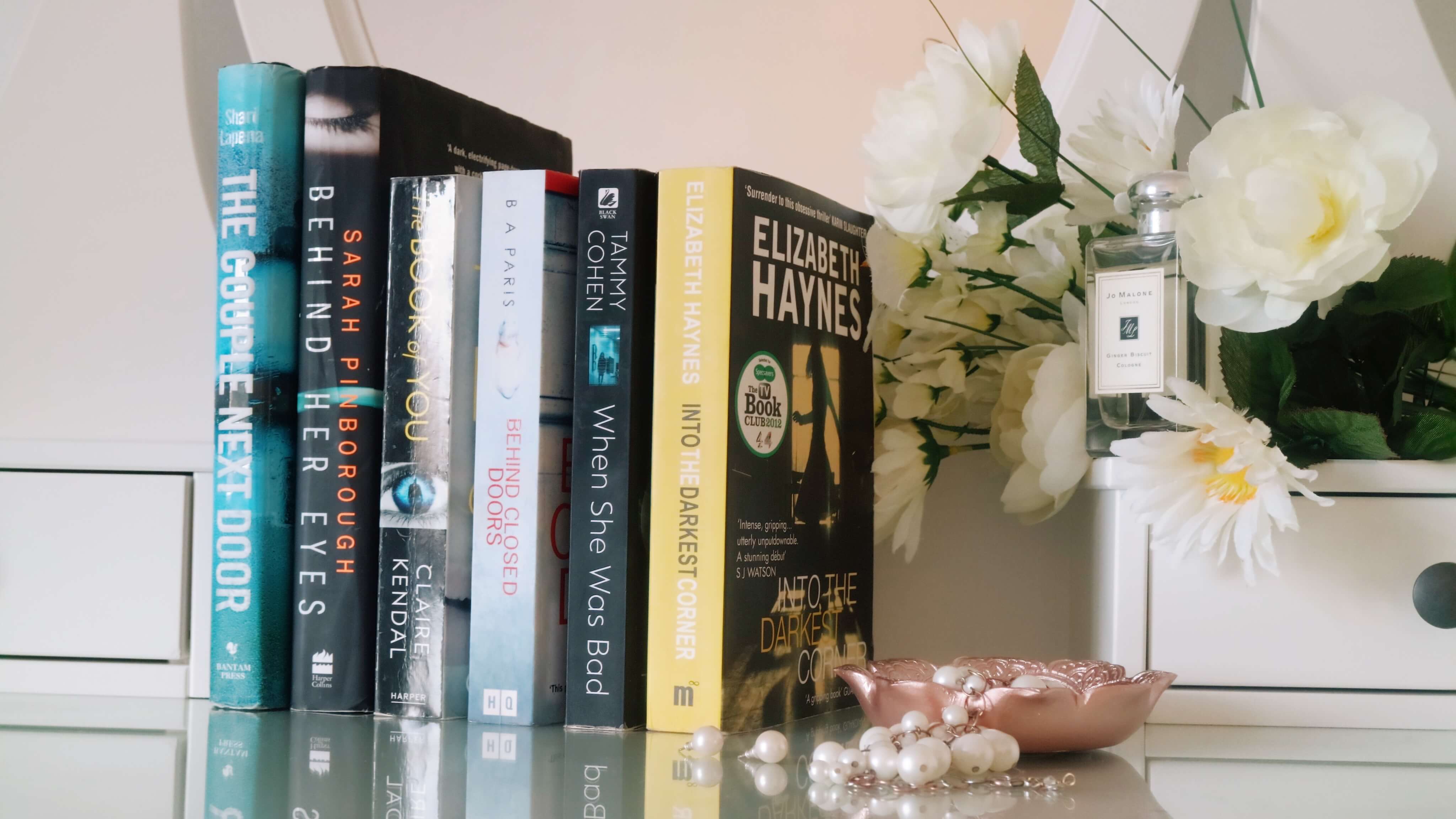 The Couple Next Door
Disclaimer: Too anyone who has just become parents to a newborn, this book will shock you to the core. I remember reading this book when my son was over a year old but it still clutched at my heart so painfully as it would do any parent to be honest. I completed this book in 12 hours! When I tell you its a page turner, its a damn PAGE TURNER. I couldn't concentrate at work and kept snatching chapters as much as I could.
You never know what's happening on the other side of the wall.

Your neighbour told you that she didn't want your six-month-old daughter at the dinner party. Nothing personal, she just couldn't stand her crying.

Your husband said it would be fine. After all, you only live next door. You'll have the baby monitor and you'll take it in turns to go back every half hour.

Your daughter was sleeping when you checked on her last. But now, as you race up the stairs in your deathly quiet house, your worst fears are realised. She's gone.

You've never had to call the police before. But now they're in your home, and who knows what they'll find there.

What would you be capable of, when pushed past your limit?
If you want a book that is fast paced and has so many twists that it has your head spinning then you need to pick up The Couple Next Door. Shari Lapena (author) is definitely a new favourite author of mine.
Behind Her Eyes
I picked up the book 'Behind Her Eyes' by Sarah Pinborough before it became the Number one bestseller hit sensation book it is now. Listen, if you think you have a complicated, unexplainable life, read this book and tell me after if you now have a new perspective of your life. MY. GOD. THIS. BOOK. Sarah is damn genius. Avid book readers that think they can tell where a book is heading or already can tell what is going to happening, will not guess correctly with this book. FACT.
Don't Trust This Book

Don't Trust These People

Don't Trust Yourself

And whatever you do, DON'T give away that ending…
I had every emotion known to man reading this. Just went I thought I had hit the nail on the wall, BOOM it would come crashing down. This is the type of book that will stay in your thoughts for a long time after you have read it. I don't know where Sarah has been hiding all this time but she is not going anywhere anytime soon.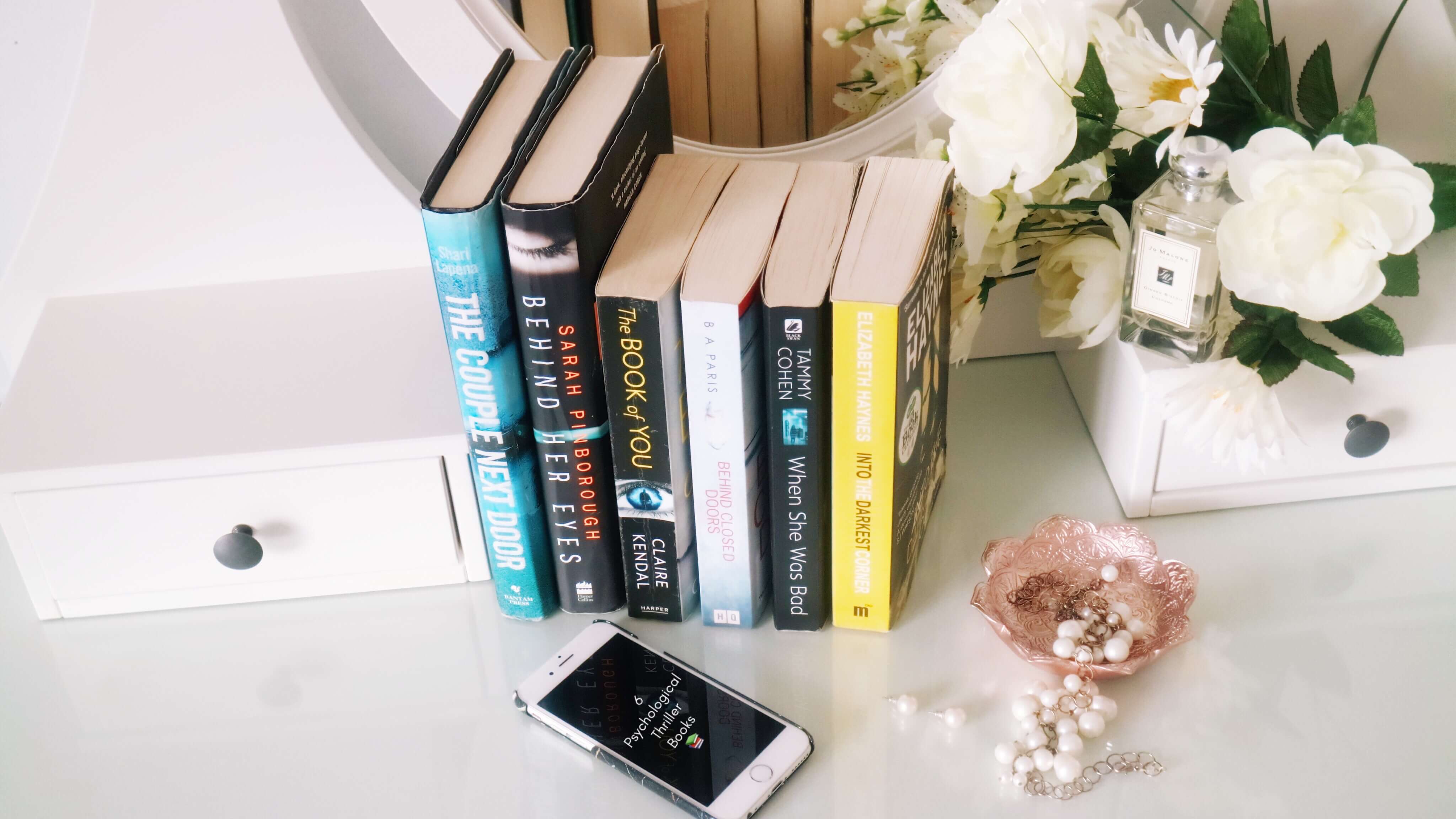 Into The Darkest Corner
I remember reading a book recommendation post from Kate Le Vie, and Into the Darkest Corner stuck out to me like a sore thumb. If you have ever or know anyone who has been a victim of domestic abuse then this book will not only bring memories but also give you a bigger insight into how serious it really is. I know I am reading a good book when I feel like I am a part of the character. I felt the emotions and the confusion of the main character and it really gripped me hard.
Catherine has been enjoying single life for long enough to know a good catch when she sees one. Gorgeous, charismatic and spontaneous, Lee seems almost too perfect to be true. But there is a dark side to him and his erratic, controlling and sometimes frightening behaviour means that Catherine is increasingly isolated. Driven into the darkest corner of her world, she plans a meticulous escape. Four years later, struggling to overcome her demons, Catherine dares to believe she might be safe from harm. Until one phone call changes everything…
Elizabeth Haynes is an amazing author. Her books are deliberate and informative. Although its a fictional book, it feels like real life and that is what makes it even more scary.
The Book Of You
Ever read a book, where you feel your whole body boiling and you literally want to slap the piss out of a certain fictional character? This will be your reaction to The Book Of You for pretty much the whole duration of the book. My anger for Rafe was unspeakable and I just wanted him to disappear.
Clarissa is becoming more and more frightened of her colleague, Rafe. He won't leave her alone, and he refuses to take no for an answer. He is always there.

Being selected for jury service is a relief. The courtroom is a safe haven, a place where Rafe can't be. But as a violent tale of kidnap and abuse unfolds, Clarissa begins to see parallels between her own situation and that of the young woman on the witness stand.

Realising that she bears the burden of proof, Clarissa unravels the twisted, macabre fairy-tale that Rafe has spun around them – and discovers that the ending he envisions is more terrifying than she could have imagined.
I think my paranoia increased after this book too. Every time I met someone new my initial thoughts would be like "Are you trust worthy?", "What are your real intentions?". I felt so disappointed when this book ended. I had become so invested in Clarissa's life I just didn't want it to end. Hats off to Claire Kendal the author of this book.
Behind Closed Doors
The saying 'Never judge a book by its cover' rings so true when it comes to this book. I felt so emotional and frustrated with Behind Closed Doors. This was another book I finished in a day. I wouldn't call it fast paced, but its too addictive to put down and you just want to get to the end to see the outcome of the whole debacle of the two main characters Jack and Grace.
Everyone knows a couple like Jack and Grace. He has looks and wealth, she has charm and elegance. You might not want to like them, but you do.

You'd like to get to know Grace better.

But it's difficult, because you realise Jack and Grace are never apart.

Some might call this true love. Others might ask why Grace never answers the phone. Or how she can never meet for coffee, even though she doesn't work. How she can cook such elaborate meals but remain so slim. And why there are bars on one of the bedroom windows.

Sometimes, the perfect marriage is the perfect lie.
Finishing this book, I dreaded the thought of ever being in another relationship (I'm so dramatic). I loved B A Paris (Author) style of writing. It was easy to read and she always finished each chapter with you wanting to jump straight to the next one. Behind Closed Doors is her first novel and it was an amazing read. I am excited to read more of her books.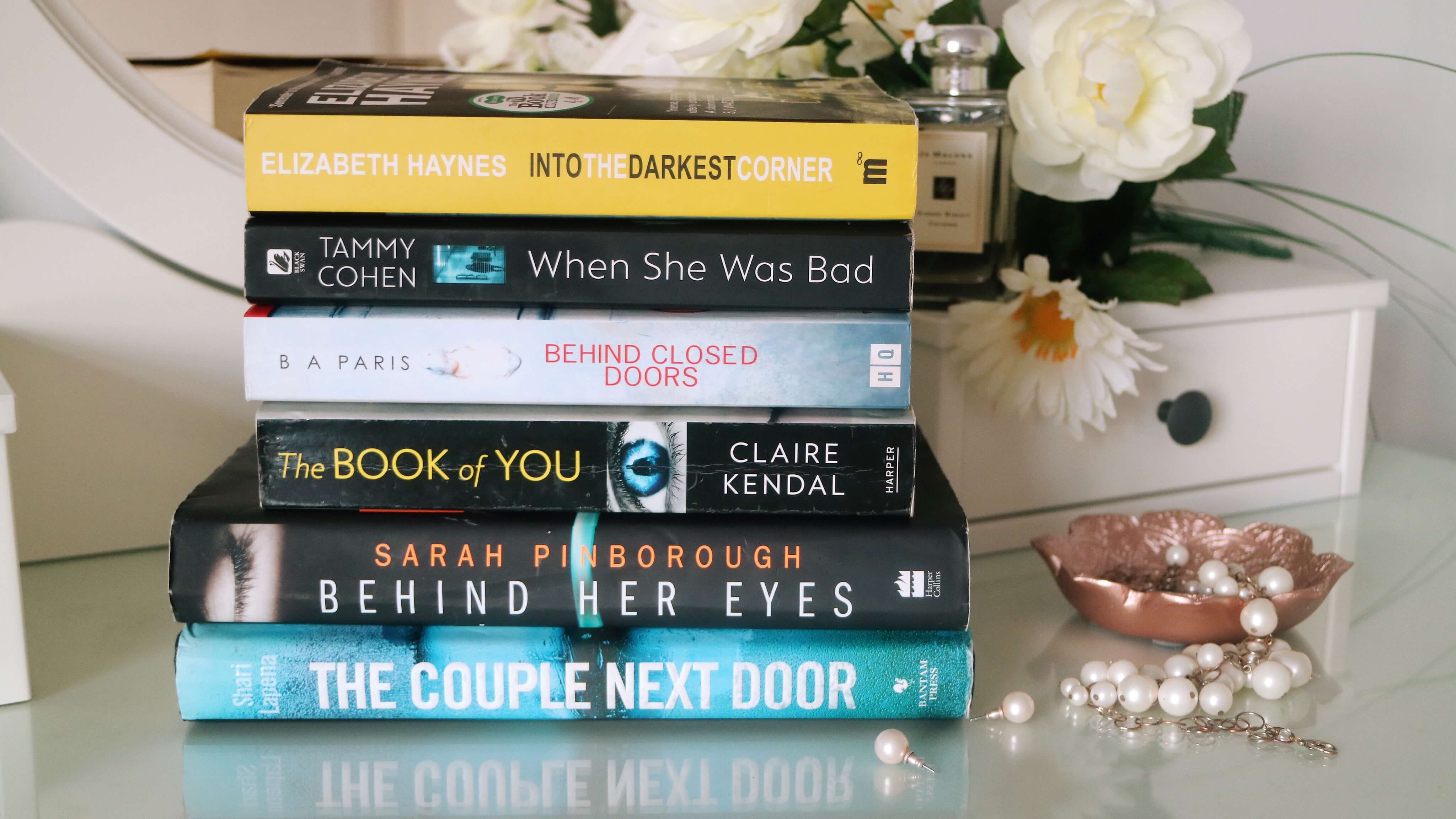 When She Was Bad
Lastly we have 'When she was bad'. Guys I cant lie to you, It took me about 2 months to read this. Not only those this book have a bunch of characters who are explaining events in their point of view (which I usually don't mind) but the first 5-6 chapters bored the f*** out of me. I was getting hella confused with how this story correlated to another part of the story and my attention span just wasn't interested. But the reviews I saw where filled with 'Addictive' 'Gripping' 'Unsettling tense' 'Psychological thrillers don't get much better than this', so I persevered and in the second month I gave it another chance and boy oh boy am I glad I did. Yes it does start of confusing and slow but after a few chapters in you become hooked.
YOU SEE THE PEOPLE YOU WORK WITH EVERY DAY.

BUT WHAT CAN'T YOU SEE?

Amira, Sarah, Paula, Ewan and Charlie have worked together for years – they know how each one likes their coffee, whose love life is a mess, whose children keep them up at night. But their comfortable routine life is suddenly shattered when an aggressive new boss walks in ….

Now, there's something chilling in the air.

Who secretly hates everyone?

Who is tortured by their past?

Who is capable of murder?
I guess it was the synopsis that made me go straight into the book looking for a murderer but its so much more than that. You want to know more about the characters and you cant understand how a 'normal' office can be filled with so much secrets and lies.
So there you have my autumnal/ winter psychological thriller books selection! These books will definitely heat you up in a prickly sensation way and will have you still thinking about them once you put the book down.
Have you read any of these books? What books would you recommend?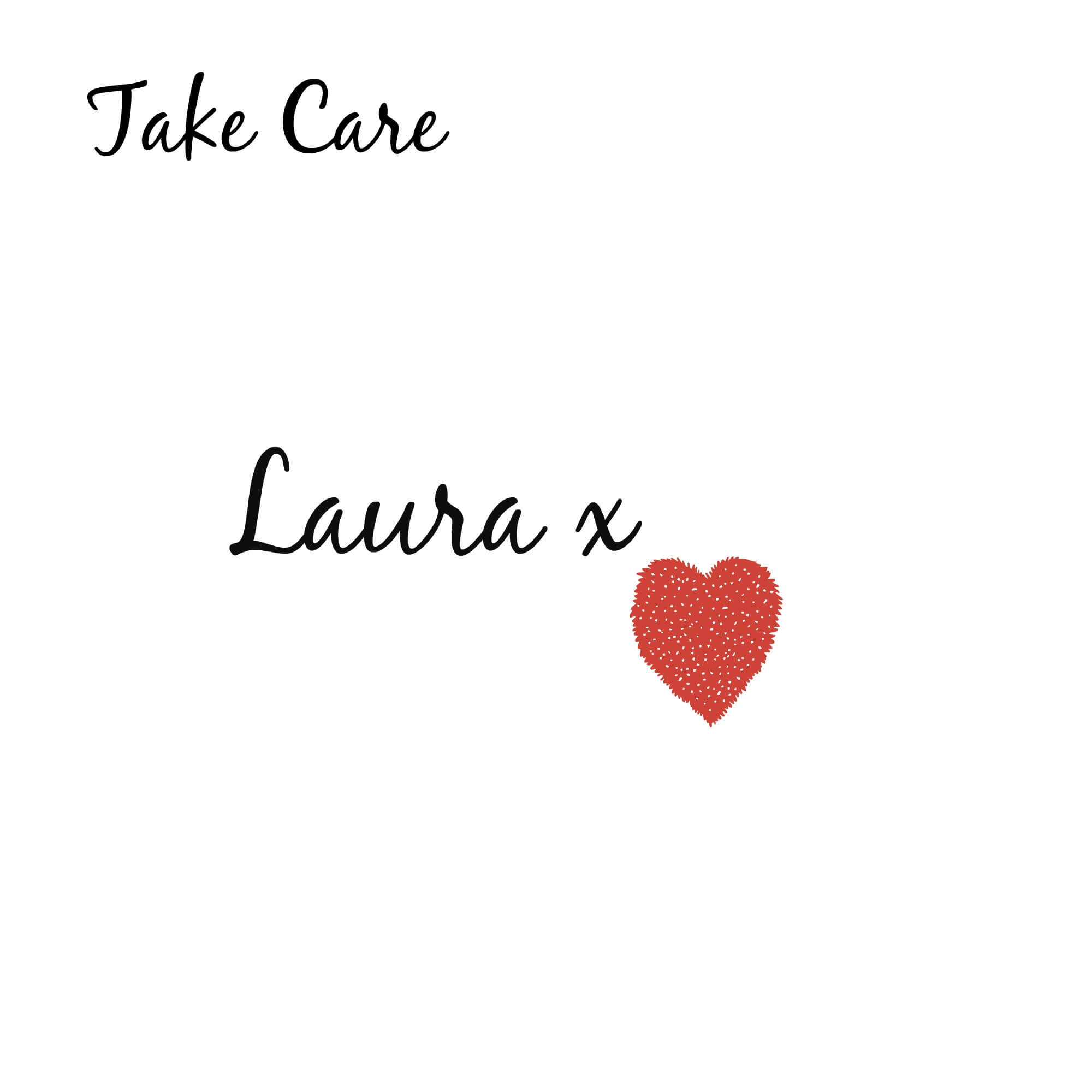 *Synopsis of each book taken from Amazon.