You probably read the title and have that face of that infamous GIF of the man blinking, but no your not mistaken, I am going to let you in on my top 10 favourite true crime podcasts. Look I love beauty more than the next person, but I have always had an interest in crime and the reasoning behind what makes someone want to kill (Don't judge me). I knew about podcasts but I didn't really know how popular they have become, till my friend Christine mentioned them to me. It started off with me listening to a pop culture kind of podcast then she mentioned a podcast called Sword and Scale and from then on I was truly hooked to podcasts. So continue reading to see my top 8 favourite crime podcasts.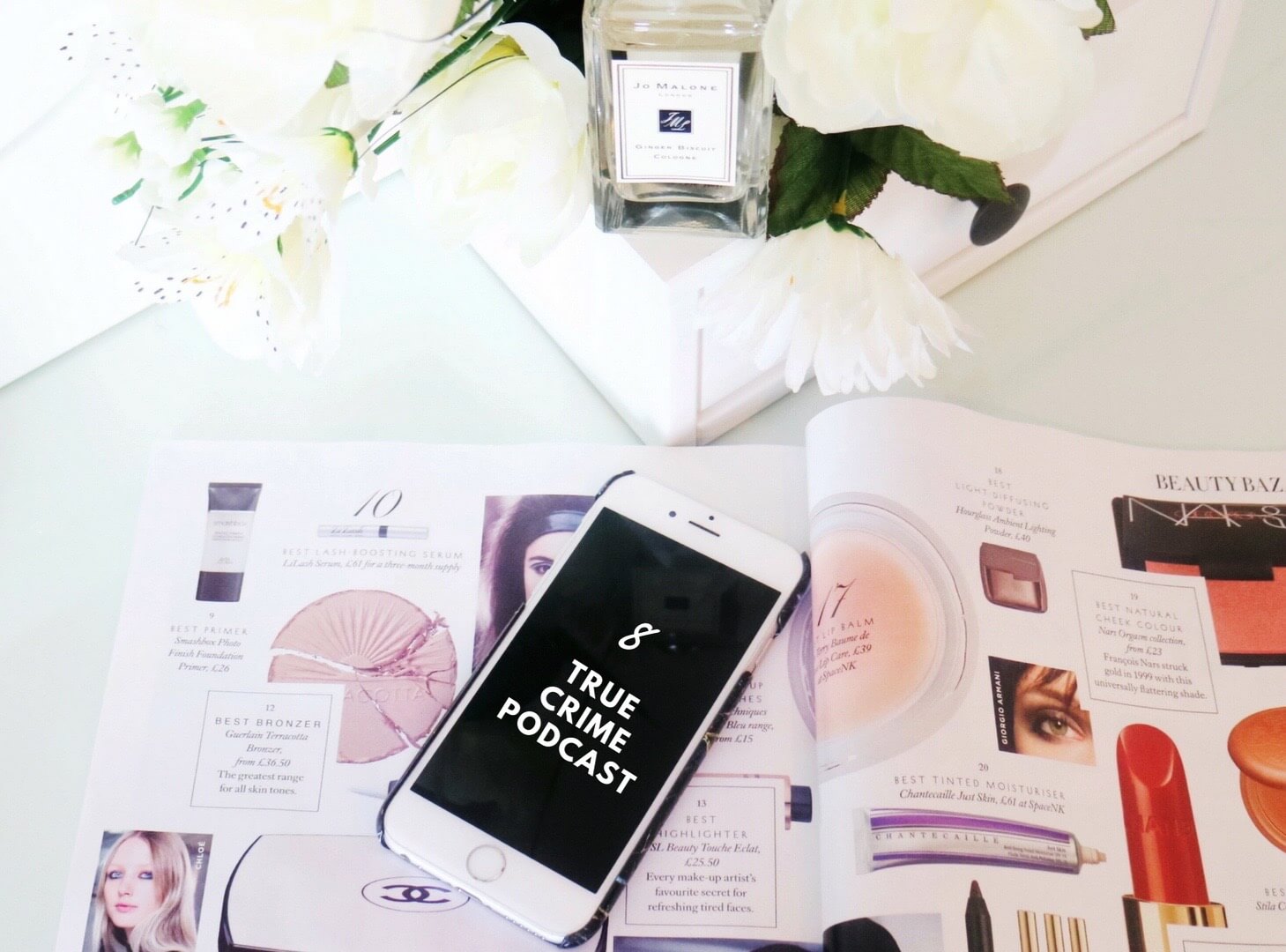 Sword and Scale
I am going to start with this one first because if there any crime podcast that is the most popular and well known about then it is Sword and Scale. Sword and Scale is a podcast which covers the underworld of criminal activity and delves into the minds of those who commit the most despicable and disturbing crimes. I will tell you for nothing, this podcast isn't for the weak minded. I mean that in no disrespect. I like to think I have a pretty strong gut to heinous crimes out there, but there have been a few topics that Mike Boudet (Host) has brought out that I couldn't even stomach and had to switch off. Mike is extremely talented and what he does and he narratives the stories so well. From giving his commentary to a blend of real life original audio (911 calls, News clips, Court audios), and how could I not mention the atmospheric music in the background, this podcast will have you quivering in your boots and making you look over your shoulder and at the people around you. Just like Mike says in every podcast " The worst monsters are REAL"
Casefile True Crime
I cant lie, out of all the true crime podcasts I listen too, Casefile is by far my favourite. If you are looking for a podcast with no gimmicks, no eccentric suspenseful music and simply just straight detailed facts, then you need to listen to Casefile. It is an Australian podcast with each episode being about crimes that have happened in Australia. Although it mainly centres around crimes in Australia, the podcast also covers crimes from the US and UK (which are my favourite episodes). The Host of True Crime chooses to remain anonymous as he doesn't want the viewers to focus on the host figure. All he wants people to concentrate on is the story being told. That's what I like about this podcast. From the get go, I am automatically in a trance and all I'm doing is creating an image and visions of what is being told to me. The podcast tells cases of murder, abduction etc and the narrator will also give theories on cases on which the offender has never been caught.
They Walk Among Us- UK True Crime
I love They Walk Among Us, because its closer to home as its a UK based podcast. The podcast is Bi-weekly and covers a wide range of crime incidents. Being that its a UK based podcast, a lot of the crimes the narrator Benjamin discusses are cases I am aware of but not to the extent of which he discusses which I find pleasant because it fills in all the massive blanks and gives more of a story and meaning behind the crimes. What I also love about this podcast is that Benjamin gives us an aftermath of what has happened to the perpetrator and the victim (s).
The Vanished Podcast
The Vanished podcast is another true crime, which explores the stories of those who have gone missing, from infants to adults to elderly. The host Marissa Jones investigates each case and some episodes involve her interviewing the loved ones who are still looking for answers. The vanished really grips at me because the story has no conclusion. It feels more real and personal as these people are still missing and there is no resolution. You will feel heartbreak and frustration listening to the stories of each person, but I feel its important for people to listen to this podcast in particular because the individual is still missing and it only takes that one person who listens to the podcast and they may be the one who has information or remembers something about the incident.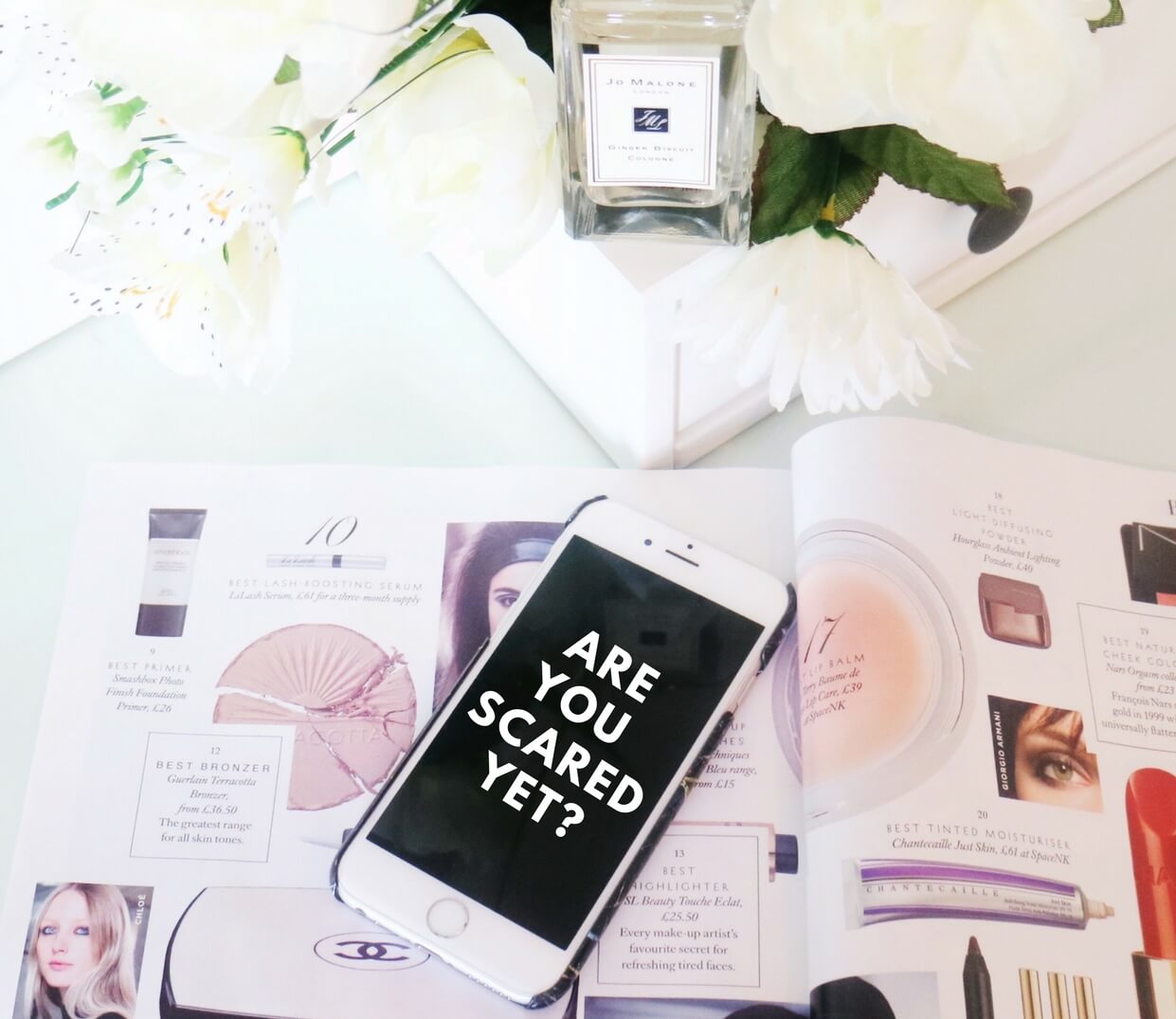 Serial
Serial, Serial, Serial! Its without a doubt that Serial is the true crime series which re-popularised the podcast format at it launched in October 2014. Serial is a podcast hosted by Sarah Koenig who over the course of a a season tells a true story. Us as listeners will follow a plot and the characters and will not get to the bottom of the story till the end of the season. Each week brings the next chapter in the story and its so hard to not want to smash whatever device your listening to the podcast on out of frustration of wanting more and more. I was so hooked after season 1 about the case of Adnan Syed, who had been arrested and later jailed for a life sentence for allegedly killing his ex girlfriend Hae Min Lee. But did he really do it? I highly advice giving this podcast a listening too.
S-Town
S-Town is from the creators of Serial and This American Life. Its hard to explain the plot of this podcast without giving spoilers away, but the quick synopsis of it is that its about a man named John B McLemore who lives in Alabama and contacts a reporter from 'This American Life' asking him to investigate a boy from a wealthy family in his area, who is bragging about how he has 'gotten away with murder'. The podcast takes a left turn from a murder mystery to something more harrowing and heartbreaking. This is not a podcast to be missed.
Canadian True Crime
Canadian True Crime is hosted by crime fanatic Kristi Lee and shares the stories of despicable crime acts that have happened in Canada. Similar to Casefile and They Walk Among Us, I enjoy listening to this podcast to hear about crimes that have happened in another part of the world, that the UK wouldn't of picked up or mentioned. Every episode is a story of a crime i have never heard of and I also admire the work of Kristi, who juggles not only this podcast, but a full time job and a small family.
Black Hands- A Family Mass Murder
Black Hands podcast has somewhat of a similar vibe to the Serial podcast as it involves each week going through a case and trying to weep out the evidence and mysteries of the crime, but what makes it differ is that the narrator Martin Van Beynen, is not talking or having any interaction to the accused but is instead trying to come to his own conclusion on whether the accused is truly guilty or not. The story is about a popular known mass murder that divided the New Zealand nation, where a family was gunned down. There was only two suspects, Robin Bain who laid dead with one shoot bullet wound to the head and then David Bain the only survivor. Martin interviews witnesses who have never spoken before, goes through many evidence and motives and tries to answer the important question, of who really is the killer?
Have you listened to any of these podcasts? What are your favourite podcast?