I don't know why, but of late I have been experimenting with so many eye shadow palette. I am a basic bitch when it comes to eye shadows and always like to keep it simple and neutral. But I want to switch it up gradually and start branching out with bigger bolder colours. But in the meantime I'm staying close to home and sticking with my warm neutrals, which introduces the MAC warm neutral palette I had to pick up once I saw it! The Warm neutral palette contains fifteen warm toned shadows, that give you a versatility on wearing them as a daytime or night time look.
PACKAGING
I've always loved Mac's packaging. The palette packaging is particularly at 10 out of 10 for me as the case is see through, so I can see the colours without having to open up the case. It can be pretty agitating when you are looking for a certain colour and you have to go through all your palettes opening and closing them to find what your looking for! (No? Just me?!) The case is also easy to clean, as we all know the AGG of getting our grubby fingerprints on most palette cases.
FORMULA
The palette has a mixture of matte, frost, satin, velvety and lustre finish. Although very much pigmented, smooth, easy to blend and can be used wet or dry, there are a few which give fall out, which I hate. Luckily I tend to do my eyes before my foundation, so its easy to clean up. The option of having a range of different finishes is definitely a big thumbs up for me.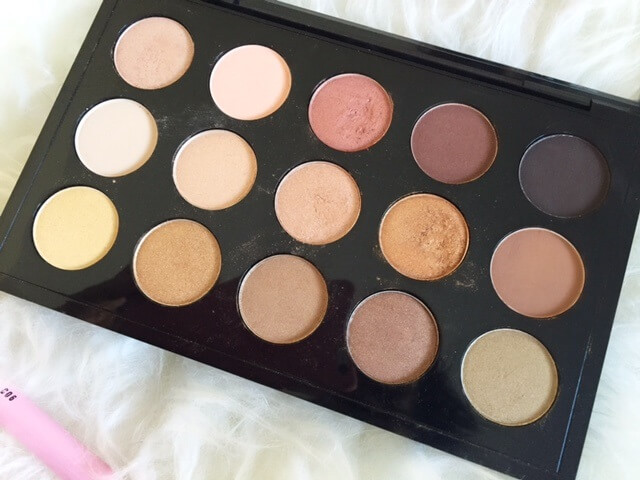 LONGEVITY
Now, I haven't worn any of the shades on my lids without a primer so I can say how the longevity is on its own. With my Urban Decay primer in Eden and Mac Painterly Pot that I use as a primer also, the colours have lasted on my eyes for more than 9+ hours. Very impressive
COLOUR
As much as I love my neutral colours and I can pretty much work with every colour in this palette, I do think Mac could have implemented a few more medium to dark colours for me to use for transitioning and also creating a sultry smoky look. Most of the colours I can only use on my lids or as a highlighter under my brow bone. For transitioning I only have 3 colours to work with.
PRICE
We all know MAC ANYTHING don't come cheap at the least and for 15 shadows at the price of £49.50 is reasonable to me. I do believe that it was originally £67 and I don't know MAC to ever do sales or discounts, so for them to bring the price down on this palette is a win win for me.
Hey: Is a metallic coral peachy beige colour. It is so buildable and smooth and I love using it on my lids and under my brow bone as a highlight.
Warm Breeze: This satin-matte finish is a lighter peachy beige colour of HEY. I haven't really used much of this colour but I did have to build it up to get a good colour payoff.
Gingersnap: Gingersnap is my boo! Its a extremely pigmented deep rosy pink (frost finish) and so smooth and buttery. It brings out my eyes so sexily and I also love applying it to the corner ducts of my eyes and on my lower lids.
Dark Brew: Dark Brew is a medium- dark chocolate with a velvet finish that i use for transitioning and also to create a daytime smoky eye. Its so silky and just one dab of your brush on this shade is enough to create your desired look.
Dance in the Dark: This a dark brown that almost comes of like a lighter toned black (Matte finish). Pigmented of course and is easily blendable.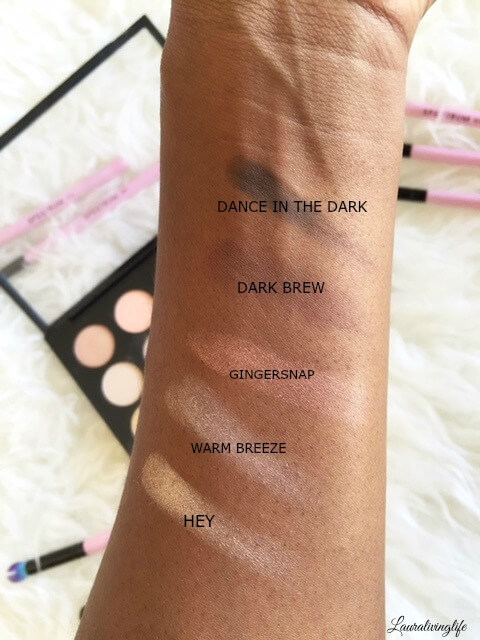 Brule: Brule is a creamy beige with a satin finish. I use this under the brow bone and also as a powder to set my primer for a more intense look for the other shadows.
Vanilla Extract: is a soft warm yellow beige with a frosted finish. I just cant gel with this colour. Even with primer it just doesn't shine and on my lids and gets lost in my hooded eyes. Will try and experiment using it with another colour to see if I can get a different look.
Honey Lust: Honey Lust is a 'bronze dipped peach'. The fall out is a bitch and the texture is quite gritty probably because of the glitter, but it is very gorgeous to use to on the corner of your eyes to open them up more.
Amber Lights: Baby BAAAAABAAAAY! Yasss this coppery brown with metallic sheen has been on my lids the most. The colour payoff is Bomb Diggity and is most definite my favourite colour from the palette.
Saddle: a 'golden orange' brown with a matte finish is another shade I use in my crease for transition. Super soft, silky and buttery, its easy to apply and blends so well in my crease line.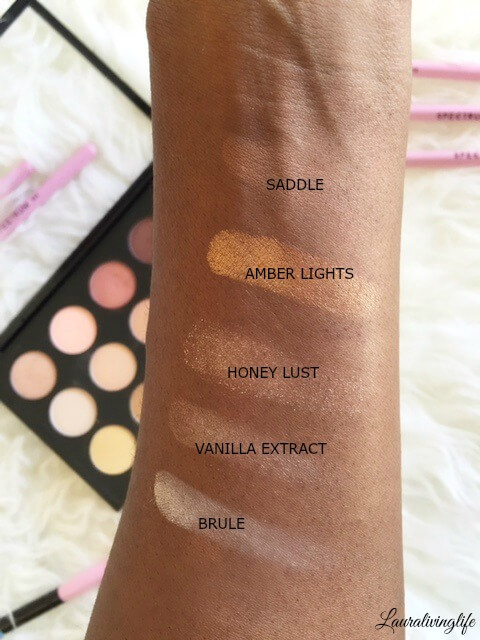 Lemon Tart: Lemon Tart is a muted yellow gold with a frosted sheen. Its so bright and shimmery and the texture is very soft.
Creative Copper: A lustre finish its described as a frosted gold with a coppery brown metallic finish. It is glittery on my lids and does have fall out, and is very similar to Amber lights.
Butterfudge: A 'dirty mocha with gold pearl' its like a golden brown with a soft golden shimmer. Although it has good pigmentation, its my least favourite from the palette.
Divine Decadence: Divine decadence is a brown with shimmers of bronze. Such a gorgeous colour but blending is a pain and looked quite chalky and dry when I applied it. Using it wet could help it pop better.
Unwind: Described as a 'dirty olive' it is a toned down khaki colour with yellow undertones. I haven't worn it a lot, but it looks like a great autumn staple colour. Highly pigmented and ridiculously soft and smooth.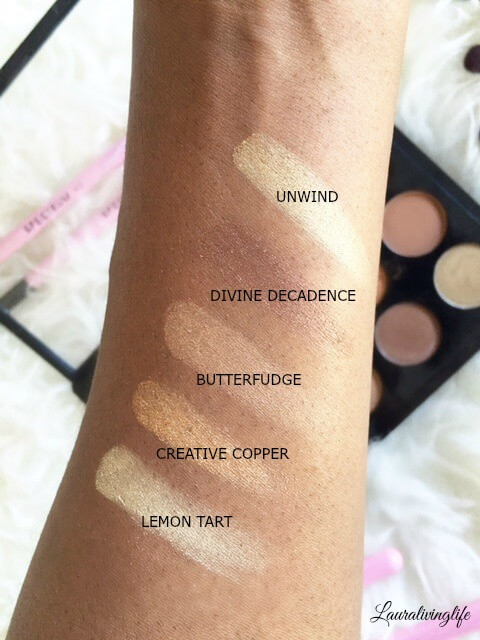 Kudos to you MAC, the palette is granted a good one. I cant wait to experiment more with the shades to see what looks I cam get from them.
On a side note, I would love to announce that I have finally plucked up the courage to start my own YouTube channel (WOOOOOP WOOOOP). I would love if you guys could check it out and show me some love (Like, comment and Subscribe). I also want to say thank you to all of you who have supported me through my blogging. You guys are truly the best, and keep me so motivated!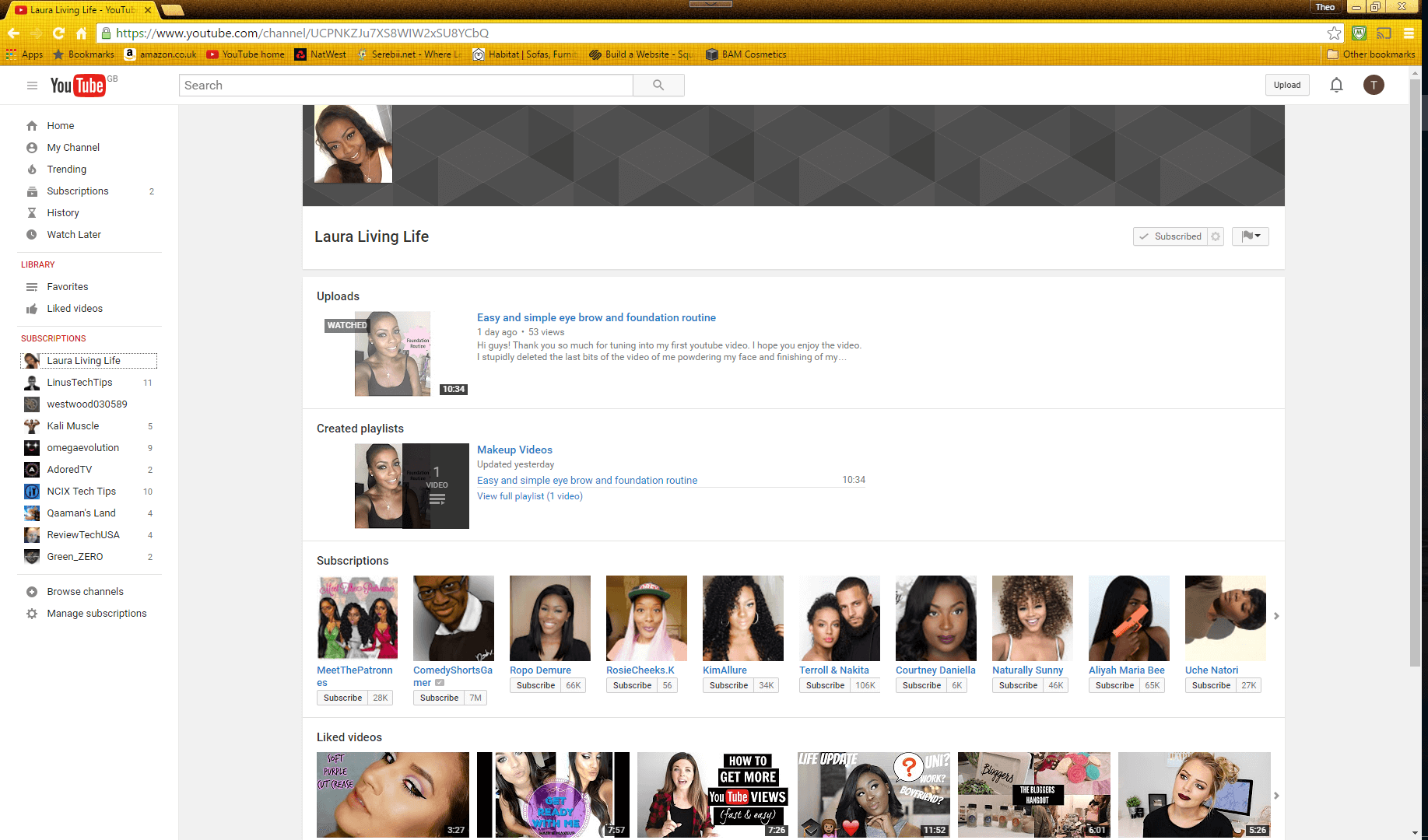 Anywhooo who has this palette and what are your thoughts. Also leave a comment on other palette's you think I should give a go. Thanking so much for reading and I'll see you in my next post.