Hello Loves, So I've decided I want to start doing a series on my blog about different blogs that I am currently loving. If you saw in my where have I been post, which you can find here, I commented on the fact that as much as I love blogging, I really love reading blogs too. The blogging community is getting bigger and bigger day by day so as much as it is easier to find plenty of blogs, it can be kind of hard to find certain niches of blogs that you like. I love all kind of blogs, so I will be providing you lovelies with different types of blogs weekly.
This week is an beauty edition, so continue reading to find which blogs have got me wrapped around their fingers 😉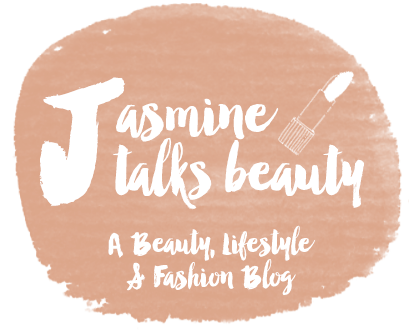 Jasmine Talks Beauty
Oh Man, if you haven't stumbled across Jasmine Talk Beauty page, you are seriously missing out. I adore her blog. Although her blog is marvellous, which I will get into why in a second, I mostly admire her because even though I don't personally know her this girl is multitasking like a pro. Jasmine is 22 and is an underwriting graduate, so not only is she studying, she is working full time, while putting out fantastic blog post 3-4 times a week, and still maintaining a social life. What attracted me to her blog at first was her featured picture on the Perfect Palettes post she did, that I came across on Bloglovin. Her pictures are so creative and eye striking. After reading her content on that post, I was hooked and spent an hour or so going through her old post. She is an amazing writer on all of her current beauty faves and finds, which she predominately does posts on, but it doesn't stop there she also blogs about lifestyle, fashion, blogging and skincare. Go check her out, you wont be disappointed. I promise.

Dizzy Brunette 3
bwdifjeifjneinhfdwddjmodq (babble) This is how I feel about Corrie, the beautiful girl behind Dizzybrunette3. Apart from the fact that her blog name always makes me chuckle, I love Corrie's blog because its just so girly, cute and she is just downright honest. Her blog is so crisp, detailed and filled with not only high end beauty finds but also high street goodies, so its a good mix. A recent post from her about how she feels about blogging, which you can read here, was just so touching and made me dig her even more! she is just so down to earth. Corrie does mainly do posts on beauty but she also dabbles in fashion, lifestyle and anything else in between. Oooh nearly forget to add that she has a YouTube channel, so you can get to know her more on a personal level. So if you are looking for someone who is very relateable, Corrie is your girl.

With all my affection
Arielle from With all my affection, is a total gem. I was first introduced to her blog, by the lovely girl herself. She was one of the first people to comment when I started my blog, and obviously returning the favour I checked out her blog and haven't looked back since. Based in Montreal (Soooo Jealous) her beauty post always seem to be on a product I have been looking to get, just found out about or had no clue it even existed. She is definitely on trend with new beauty finds that us guys would be interested in and her reviews always get me searching for my purse ( Yes arielle! You making me broke girl!) Its great to see that with the following she has, she still makes time to comment back to her followers and also seeks out lil blogs like my own. Psssst (whisper) she also blogs about recipes, fashion, lifestyle, travel and her guilty pleasures…. hashtag goals right there people.

MakeupSavvy
Remember the famous herbal essence advert with the woman in the shower rubbing the shampoo in her hair and yes, yes, yessing the house down like a banshee, well that's me minus the shower and the shampoo. I am more so swinging my weave back and forth, yes, yes, yessing when I see a new post by Fee the creator of MakeupSavvy. Fee is giving me all sorts of LIFE, with her blog posts on affordable low cost products. All her beauty posts can be found in our high street stores and online. Her pictures are so quality she could make a dirty wrapper look expensive. Obviously we all like to splurge out on the high end item here and there, but if we can find a dupe which will do just as good as a job and for cheaper, we all know which one we are reaching for, and Fee provides ALL.OF.THAT. Oh and if you didn't know, she is the darling who set up #bbloggers chat on twitter. #bbloggers is a beauty chat every Wednesday and Sunday from 8-9 pm (GMT) for all bloggers to chat and connect and talk about beauty related topics. Her blog is not one to bypass.
There you have it Loves, my first edition on blogs I'm loving. I hope you check these wonderful bloggers out and enjoy their blogs just as much as I do. I have really enjoyed doing this post as not only do I get to share with you guys my faves, I do see it as a way of supporting the blogging community. (I know I am Saddo). Have any of you read any of these blogs before? What blogs are you into? What blogs would you recommend to check out? Leave a comment below and also leave your links to your blogs, because best believe I will check it out! Thank you so much for reading and I'll see you in my next post.