Dammmmmmmn Laura back at it again with another foundation review! (I'm so sorry i had to do it!)
Yes my lovelies I am back again with another foundation review! If you read my Clinique foundation review which you can see here, you will know that when it comes to foundations I don't go in all willy nilly. I like to get my hand on some testers first, and if I like what I see and it gives me the results I want then I will upgrade to the full sized bottle.
So when I was browsing through House of Fraser as you do, I saw YSL was given away a free 7 DAY SAMPLE of their Touche Éclat Le Teint foundation, it was wham back thank you mam, I'll try that please! I got my foundation shade tested and I'm in the shade B80 (B90 is the darkest) and I couldn't wait to go home and try it properly on my face.
In Regards to the packaging, it comes in a glass bottle with a pump (bonus) which is very beneficial as you know you wont have to worry about over spilling and unnecessarily using too much product. This foundation promises full coverage and flawless radiance. It claims to be to light weight and illuminating with a dimensional radiance. YSL also say that it is 8 hours of beauty sleep in a foundation. OOOOOOOK YSL lets see about that shall we.
Just to mention beforehand if you didn't know I have dry skin. But since I have been keeping up with my skincare routine, my skin is feeling more of dry/normal skin type.
Before applying the foundation, I used my Maybelline baby skin primer to prime my face first, because YSL claim to give you a radiant look, I did not want to use a mattifying primer, but instead a gel based like primer that would show more the true essence of the foundation.
Onto the foundation, the woman at the YSL counter advised me to use a foundation brush to apply it as it would give more of a desired fuller look. They do suggest you get their Touche Eclat Foundation Y-Brush for flawless coverage, but really and truly the real techniques brush is perfectly just as good. Gurrrrllllllllll when I applied this foundation on first, I was initially taken back. Ladies warning… less is more. Glaring back at the mirror I looked like a rich chocolate brownie. All right YSL I see you with your first claim of full coverage; I would not say it was medium to full but straight out FULL coverage!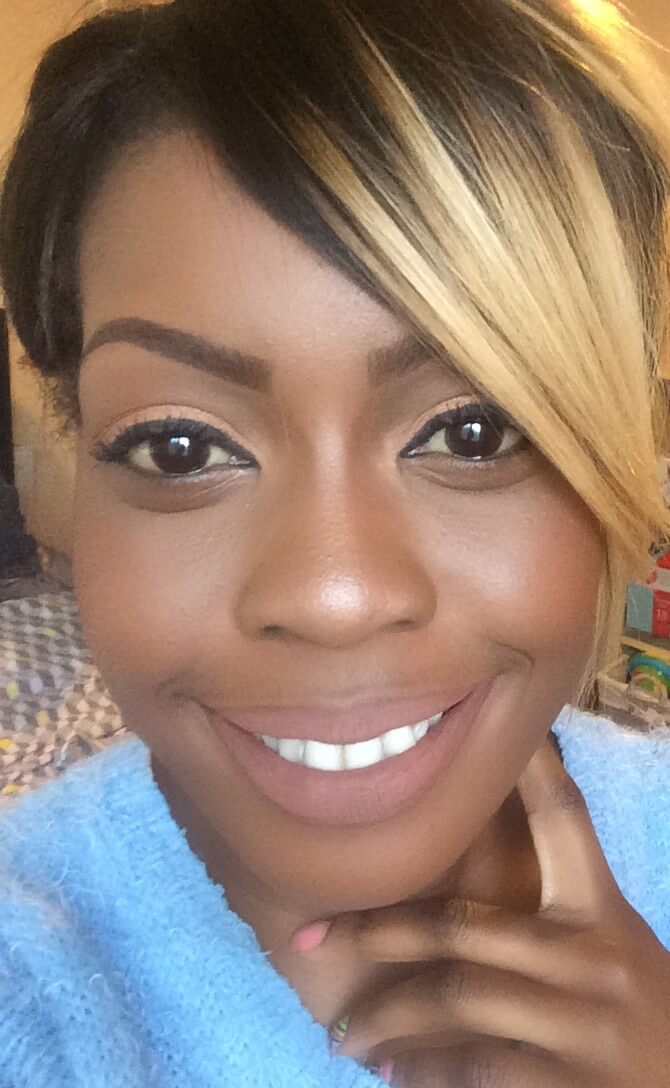 Now when it comes to flawless radiance… yup yup, second claim spot on. I literally could not see a trace of any of my dark spots or the pigmentation I have around my eyes. I would say after you have set your powder and get on with your day, 30-60 mins later it really settles into your skin smoothly and looks very flawless. The consistency of the product is lightweight and not thick at all, so you wont have to stress over the full coverage 'cakey' look.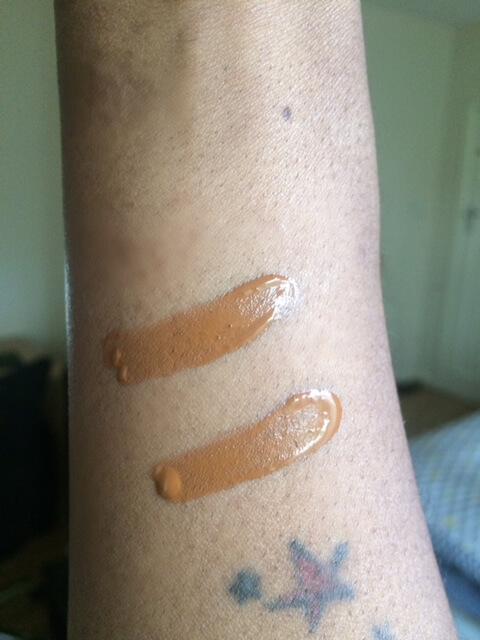 This is when the hype now goes down. Guys if you are going to wear this foundation, for the love of your precious clothing do not wear anything white or a turtle neck for that matter. The transfer of this foundation is almost cry worthy. Hands up who goes clothes shopping and you see this gorgeous top/dress that you really want, but oh no the collar line is stained in someone's make-up and its the last one and in your size to top it off. It literally vexes me and upsets my soul! So you could imagine my outrage when I was in the changing room and I put on a top oh so carefully and the foundation still managed to caught on and ruined the top collar. I was fuming and purposely bought the top as I was one, embarrassed to even dare hand it back to the staff in the changing rooms, and two I just hate seeing that be put back on the clothes rails.
In Terms of 8 hours of beauty sleep in a foundation…. YSL come on now boo boo, you know full well this isn't no beauty sleep foundation. Granted it does give you a nice radiance, dewy, bright look, but best believe no one asked or told me I looked like I have slept like a baby.
The foundation is nice but for £32.50 I don't think I will get the fuller size product. I have been testing many products lately and honestly there are some that give me the same results for cheaper and does not transfer.
I do like that their shades come in 22 colours, but for a high end brand like YSL I wouldn't expect less. When it comes to setting your face with powder I would advice you to use a setting powder that has more of a red undertone in it, as the foundation does have a dark reddish undertone too. I used my Mac dark deep mineralise skin finish and it looked amazing together.
I would suggest this foundation for you if you are craving a dewy, natural, brightening look. It will make your make-up look even, smooth and glowly, and would look gorgeous to wear in the spring seasons. It lasted all 7 days on my face for 14 hours plus and didn't hug onto any of my dry patches.
It is expensive but if you haven't found the holy grail foundation yet that meets the criteria I have stated then you should definitely invest and again one of two pumps is all you need. So at least you wont be going out to repurchase it any time soon.
For my oily chickas I wouldn't necessarily recommend this one for, especially if you are looking for a matte, demi matte or sating finish.
So for me its a 7/10 YSL!
Have any of you lovelies tried the foundation and what did you think? Is there any other YSL Products you would suggest? Is there any foundation you would like me to test out? Leave a comment below, I would love to speak to you all. Don't forget I'm on Twitter and Instagram. Thank you so much for reading and I'll see you in my next post.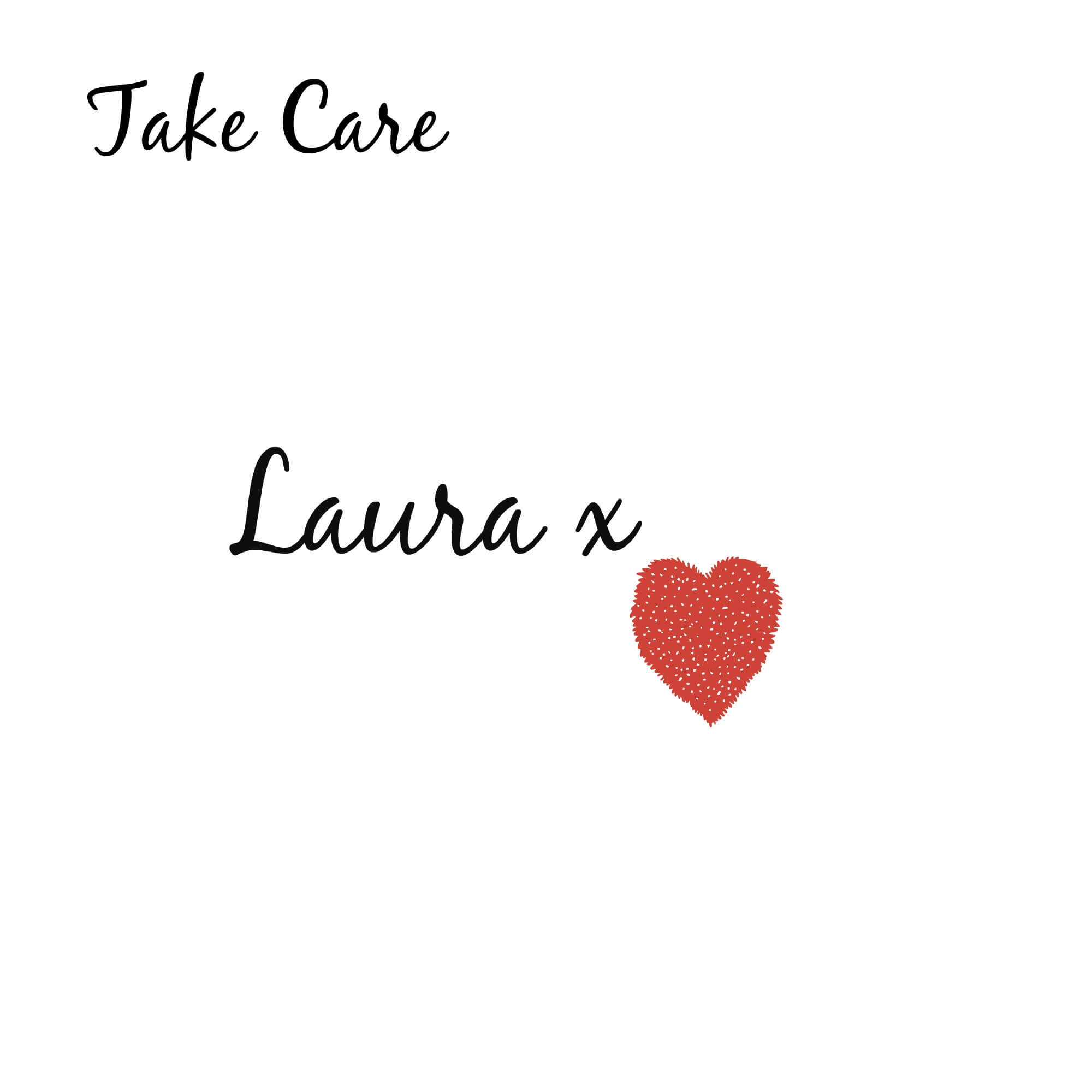 *Featured Image taken from Google*