Right, so depending whether I can get my hands on the Tarte Tartiest Pro Amazonian Clay Palette, I think I am going to give myself a palette buying break till I hit pan on at LEAST 2 palettes. (I have purchased three palettes since writing this post) . Looking in my IKEA top drawer, I have become to addicted to buying palettes and I really just want to finish one already!… I mean eyeshadows tend to have an expiration of up to two years, but at this rate if I keep on buying them, it will take me blooming 20 years to get rid. Any-who moving on from this rant, I am going to do a review on the on the overly HYPED Violet Voss Holy Grail Palette.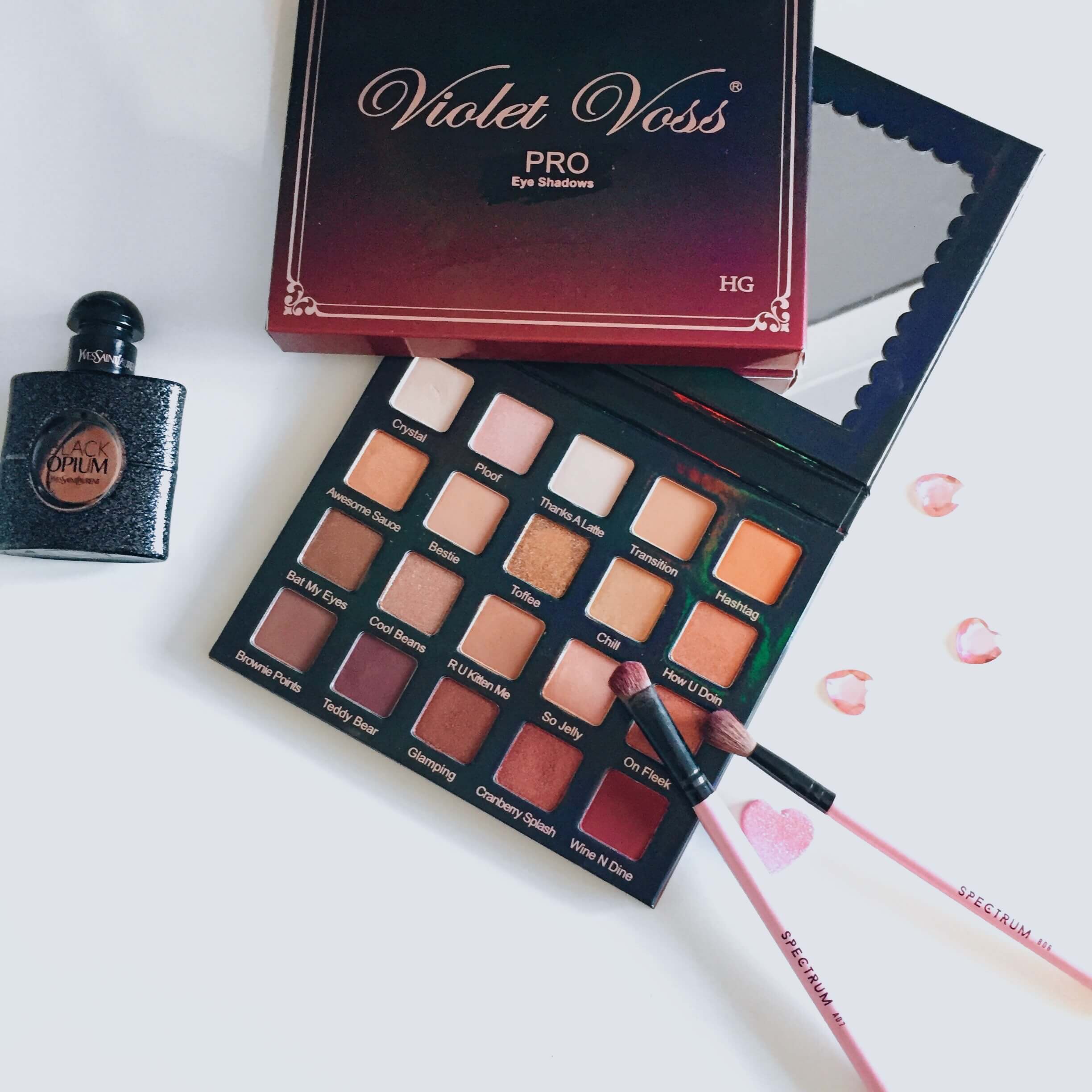 3 TIMES (sigh) 3 TIMES I had the opportunity to purchase this palette but my intuition told me not too (damn I should of listen to you), but oh noooooo, you beauty bloggers and gurus just kept shoving and shoving it in my face all over YouTube and Instagram and when the next opportunity to purchase it came up, what did I do?… Your damn right I bought it.
Laura why the slight intensity in your writing you ask? Because frankly as much as I love this palette, I simply could of done without this palette!
PACKAGING
I love the Violet Voss packaging. Its completely different and unique to any other palettes I have. I love the holographic designs, and it just has a different vibe to the samey same palettes you usually see. I also love how cute and unique the names are on the colours.
COLOURS
The holy grail comes in 20 colours with range from matte, shimmer to light and deep shades. The colours are very versatile. They have a good range of colours to use for transition, natural, smokey and glammed up looks. The colours are very beautiful and right up my street, as you all know I love warm toned colours. I am a sucker for dark warm reds and Wine N Dine is just sensational. My other favourite colours in the palette are Teddy Bear , Cranberry Splash, Hashtag and Toffee .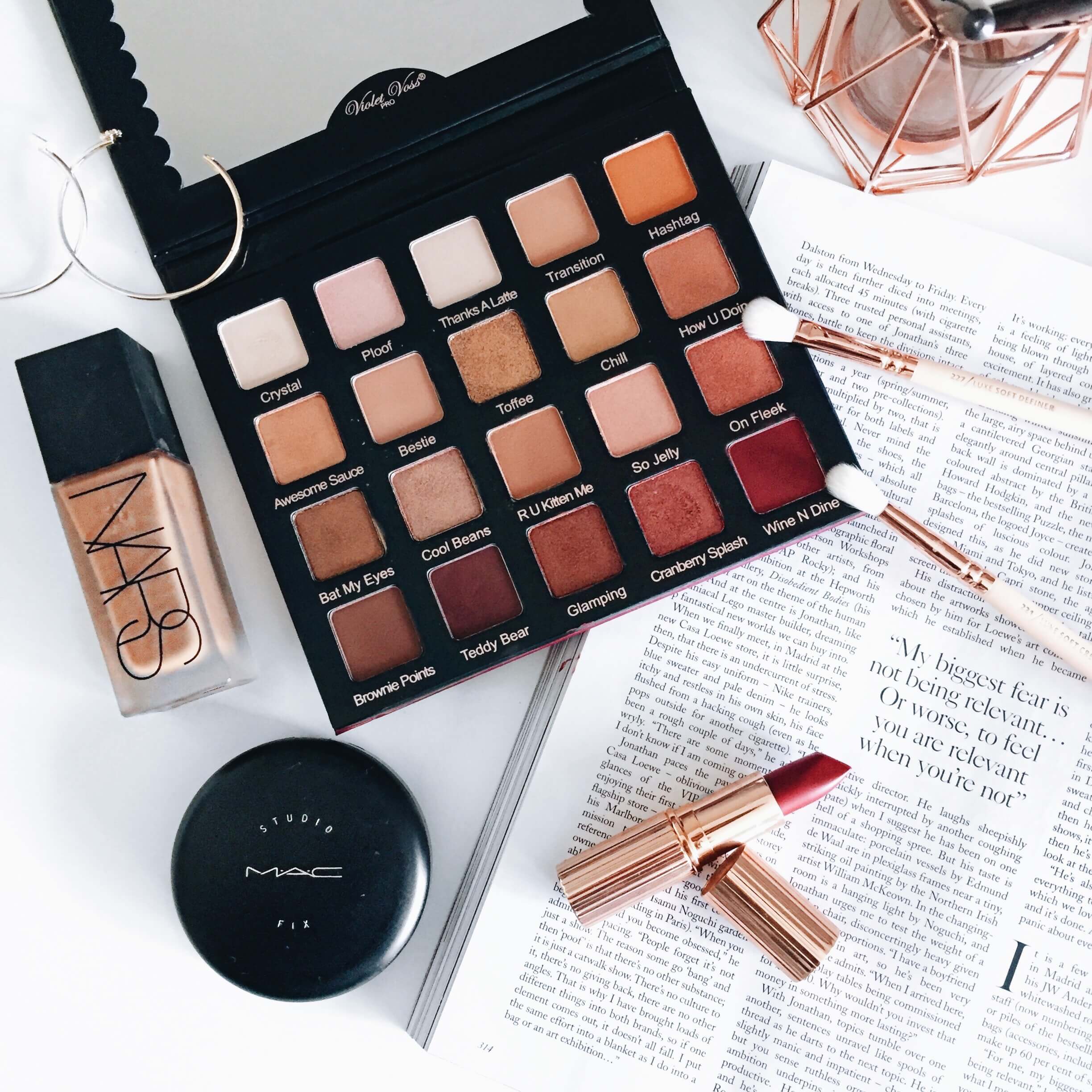 FORMULA
Sigh. OK this is the point of the review when I just have to keep it real. When I initially swatched this on my arm, (on my Insta Story) it was quite clear you could see my displeasure. The colours were very powdery, a bit patchy and quite near transparent. Now when I used my Urban Decay eye primer (Eden) and applied it with a brush it was very pigmented and very easy to use and blend, but the way it looked and formulated looked very much like a palette I'm very use too… Oh yeah, MORPHE! Upon further investigation I came to see that the Violet Voss and Morphe palettes pretty much have just about the same ingredients! This is just ridiculous because the Morphe palette is half the price of the Violet Voss palette and even has 35 colours as opposed to violet's 20 colours.
PRICE
Honestly? Absolutely ridiculous. Considering this is just a glammed up sister of the Morphe palette, are you telling me that I am paying the extra £24+ for the packaging? It is a gorgeous palette, and it does have stunning colours, but the price point just doesn't justify it. If you are a makeup hoarder and enjoy buying makeup for the sakes of it, go ahead because its a nice packaged palette to add to your collection, but if you think you are going to get something spectacular that other palettes cant give, then you are wrong. It is truly identical to the Morphe palette.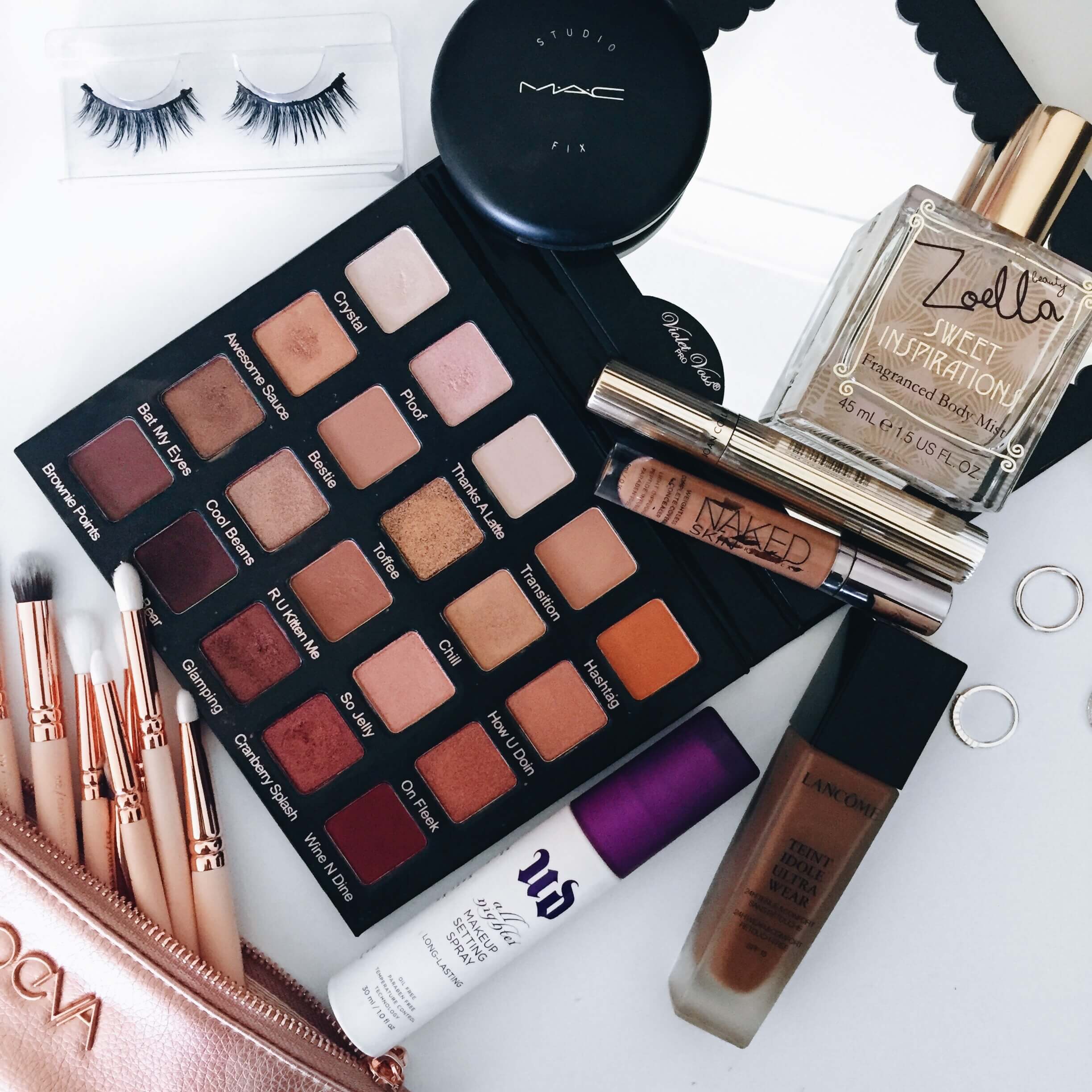 INGREDI ENTS
Mica, Mineral Talc, Jojoba Oil, Kaolin Clay, Magnesium Stearate, Phenyl Trimethicone, Tridecyl Trime-llitate, Phenoxyethanol. May contain: Mica and Titanium Dioxide (CI 77891), Iron Oxides, Chromium Hydroxide Green (CI 77288) , Chromium-Oxide Greens (CI 77288), Manganese,Violet-(CI 77742), Ultramarines (CI 77007), Ferric Ferrocyanide (CI 77510), FD&C Red 40 Al Lake (CI 16035), FD&C Yellow 5 Al Lake (CI 19140), FD&C Blue 1 Al Lake (CI 42090).
Vegan & Cruelty-free
MORPHE INGREDIENTS
Talc, Mica, Mineral Oil, Kaolin, Titanium Dioxide, magnesium Stearate, Isopropyl Palmitate, Lanolin, Methylparaben. May contain:Mica and titanium Dioxide, Iton Oxides, Magnese Violet, Ultramarine Blue, Chrome Oxide Green, Hydrated Chrome Oxide Green, FD&C Red No.40 Al Lake, FD&C Yellow No.5 Al Lake, FD&C Blue No.1 Al Lake.
I hate doing negative reviews, and I hope no one sees me as bashing the brand. But i have to be true to myself and for you guys who are genuinely looking for an honest review. I do not dislike Violet Voss or this palette at all. To be honest I use the palette very frequently, because being that it is like Morphe which I am obsessed with, the mirror included makes it an easier choice to pick up and use and also travel away with. My only gripe is simply the price point which I just don't think is acceptable or justifiable . I am not saying you shouldn't purchase the palette, I am simply just giving you my views of what i think of it and giving an alternative to people who want this palette but cant afford the price.
Come and say Hi on my Twitter and Instagram
Have you tried the Violet Voss Palette? What are your thoughts?