My skin type you ask? Dry, Sensitive, Dehydrated, Oily, Combination, Thirsty so on and so on. Through out the seasons my face goes through all kind types and its highly frustrating. I would say the majority of time my face is highly dehydrated which causes my face to feel tight and pinched. I use to associate that feeling with thinking that meant my skin was with dry, but what I have come to find over research and others opinions is that my skin is not really not that dry because when I have foundation on it doesn't clump together or flake, which I know to be common with people who have serious dry skin.
As my skin is sensitive, I tend to shy away from a lot of products that have so many ingredients because I have no idea to what causes my sensitivity and I don't really want to go through the horror of trying different products to find out what my skin doesn't agree with.
"GLAMGLOW was originally designed for exclusive professional backstage use in Hollywood. In 2011, GLAMGLOW became available to consumers worldwide and is now one of the hottest brands in skincare. Known for fast-acting and innovative mud treatments, their patent-pending formulas combine real pieces of leaf with high-end technology to deliver instant, visible results."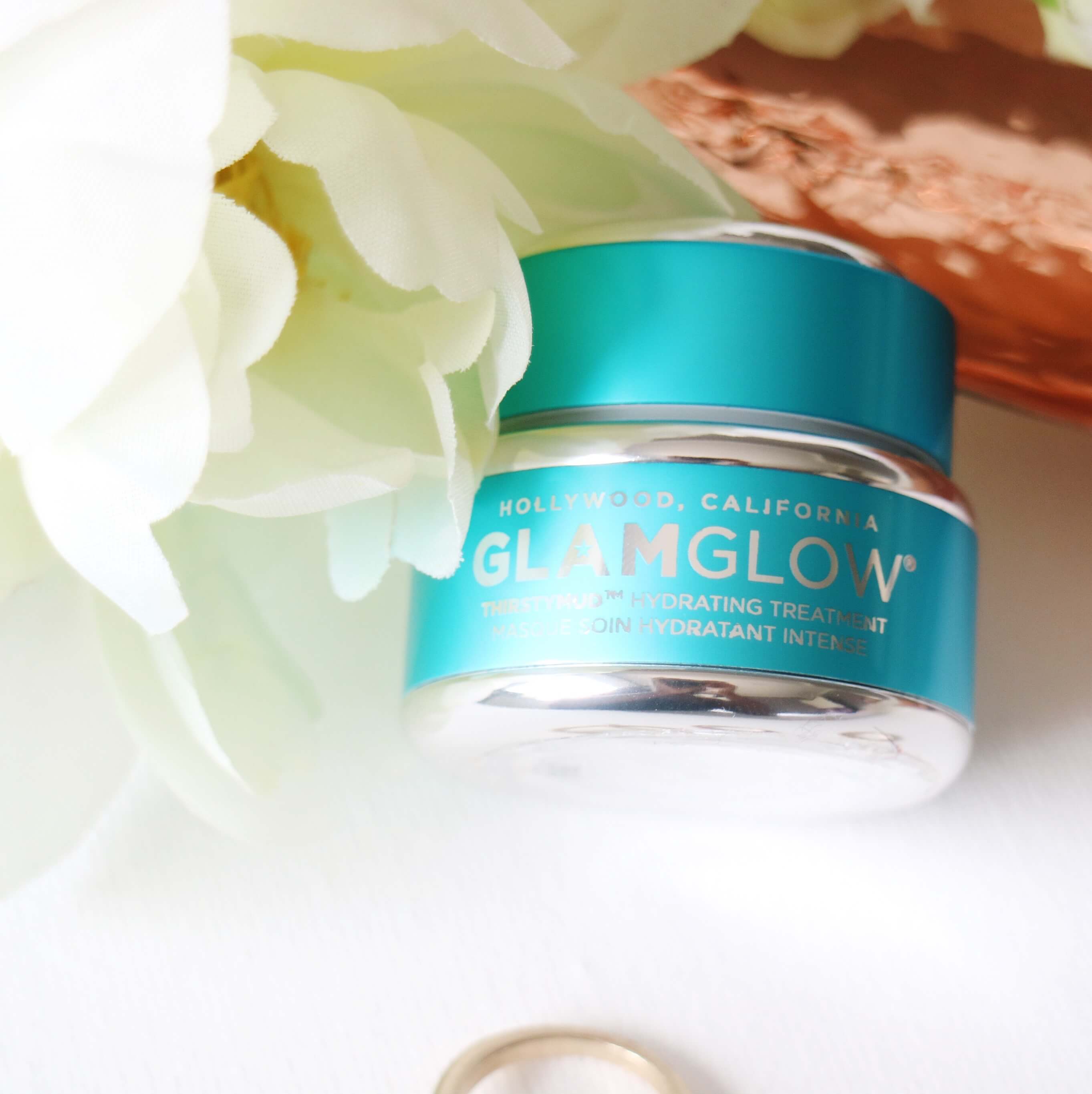 I have always heard and known about Glamglow but never reached out for their products because like I said, I am a scared chicken and don't want to waste money on a false promising product. So when a representative from Glamglow reached out to me to see if I wanted to sample one of their products, I of course said yes. Why? Its a free sample and if my skin did end up breaking out, the compensation of knowing I didn't pay for it, would subdue my frustration. Just keeping it real.
I was kindly sent the Glamglow Thirstymud Hydration Treatment Mask. I was really excited because in the 29 years of life i have only tried one mask from another brand and lets just say I was more rashy after using that product than in my teenage years. So I was truthfully a bit disappointed when I saw the treatment mask wasn't the kind of typical mask you see on the market.
The Thirstymud Hydration Mask is a NON-DRYING mask which aims to deliver instant and extreme moisture. The skin types that can you use this mask are:
Dry
Oily
Combination
Normal
To use the mask the directions are:
applying an even layer to clean, dry skin.
can be used on the neck and chest as well as the face
When using in the daytime, should be left on for 10-20 minutes, so that the product can absorb into the skin
When using in the nighttime, leave the product on the skin overnight so the mask can infuse the skin with moisture and skin will be extremely hydrated in the morning.
for In-flight use, you should apply at the beginning of the flight and leave on for the duration of the flight.
Should be used two to three per week or whenever needed.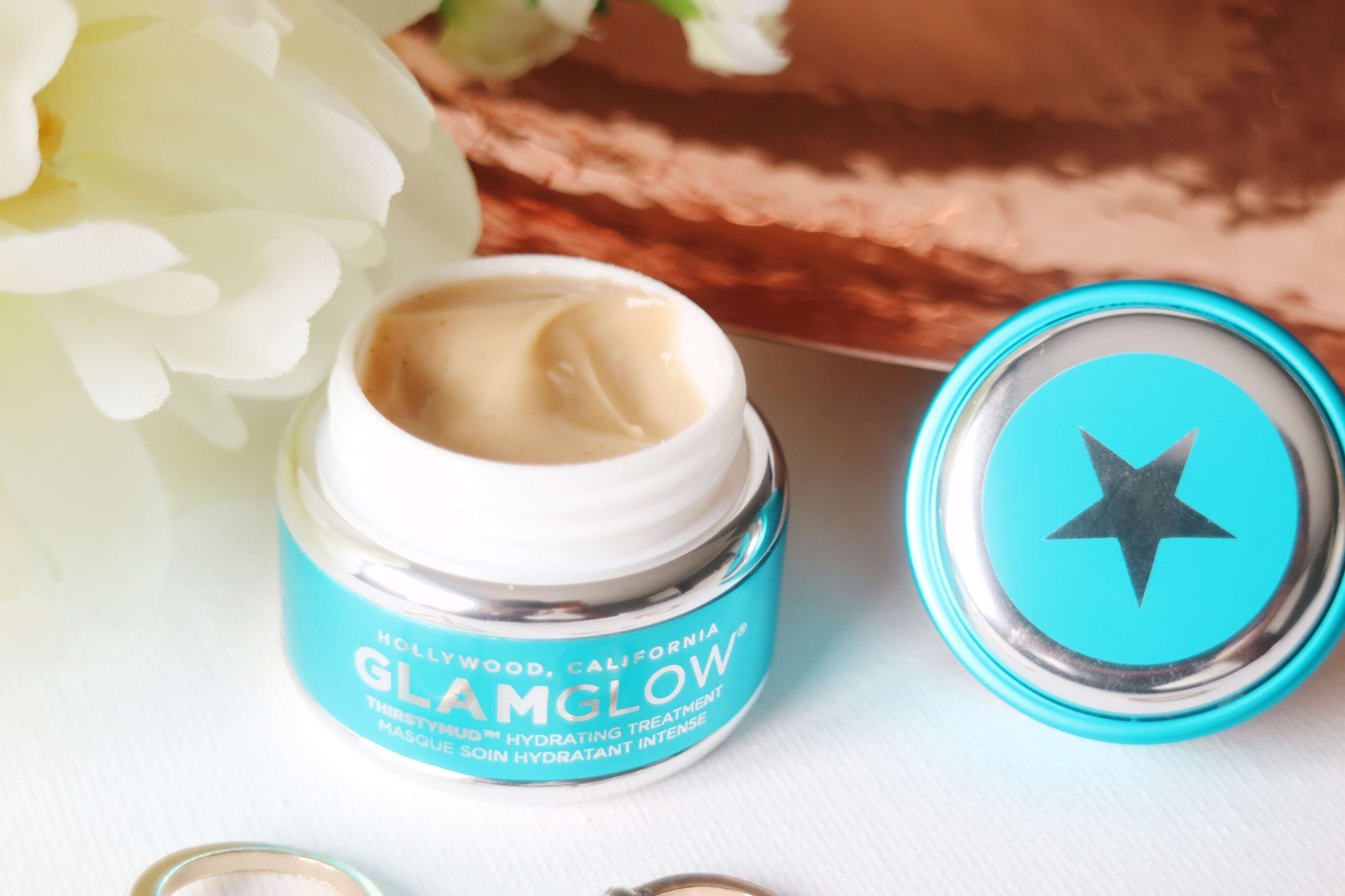 RESULTS
Right so the main aim of this mask is to combat dryness and dulness of the skin and help with uneven texture. My verdict is that this mask delivers all plus more! The sample they gave me lasted me 4 weeks (0.5 oz/15g) , and within those weeks I have dramatically seen a difference in my skin. The first night of using the mask, as instructed I applied an even layer of the mask all over my face. Within 10 seconds my whole face started to feel tingly, but not the irritation/ heat kind of tingly, more of a cool fresh kind of tingly. You know how cool your mouth feels after you use mouthwash? Well thats the feeling I felt on my face. I wasn't expecting that kind of sensation, but it felt so damn good, I didn't mind. The tingle lasts for about 5 minutes tops. After 20 minutes I massaged the mask into my face and then went to bed. When I tell you how flawless and smooth my makeup look the next day, you wouldn't believe it. I thought I had woken up with some sort of smooth effect filter for my eyes because I just looked so damn good (If i do say so myself). Using this consecutively has truly given my face more of a glow. When I touch my face now it feels baby bottom smooth, moisturised and I just have an overall more youthful and healthy looking complexion. Being that I don't drink enough water as I should, this mask is such a holy grail to my skin.
As soon as I finished the sample I did go to my local Boots store and purchased this bad boy for myself. The one I bought was the small version of the full size one (they were all sold out) which retails for £14 for 15g worth of product and the full size one is £39 for 50g. I know it might seem a bit expensive but hand on my heart the price point is worth the results you do really get from using this product. when I finish with this small pot, I will be going back to get the full size one or just order it online. I just cant see this product not being a part of my skincare routine and I am very eager to get my hands on their other products which include:
Supermud Clearing Treatment- A clearing solution targeted for problematic skin
Youthmud Tnglexfoliate Treatment- Helps to smooth fine lines and refine skin texture
Flashmud Brightening Treatment– Creates an immediate brighter looking skin with potent active ingredients in a multi sensorial treatment.
Powermud Dual Cleanse Treatment- Cleansing experience with mud and oil to create a super gentle and deep removal of dirt build up and impurities.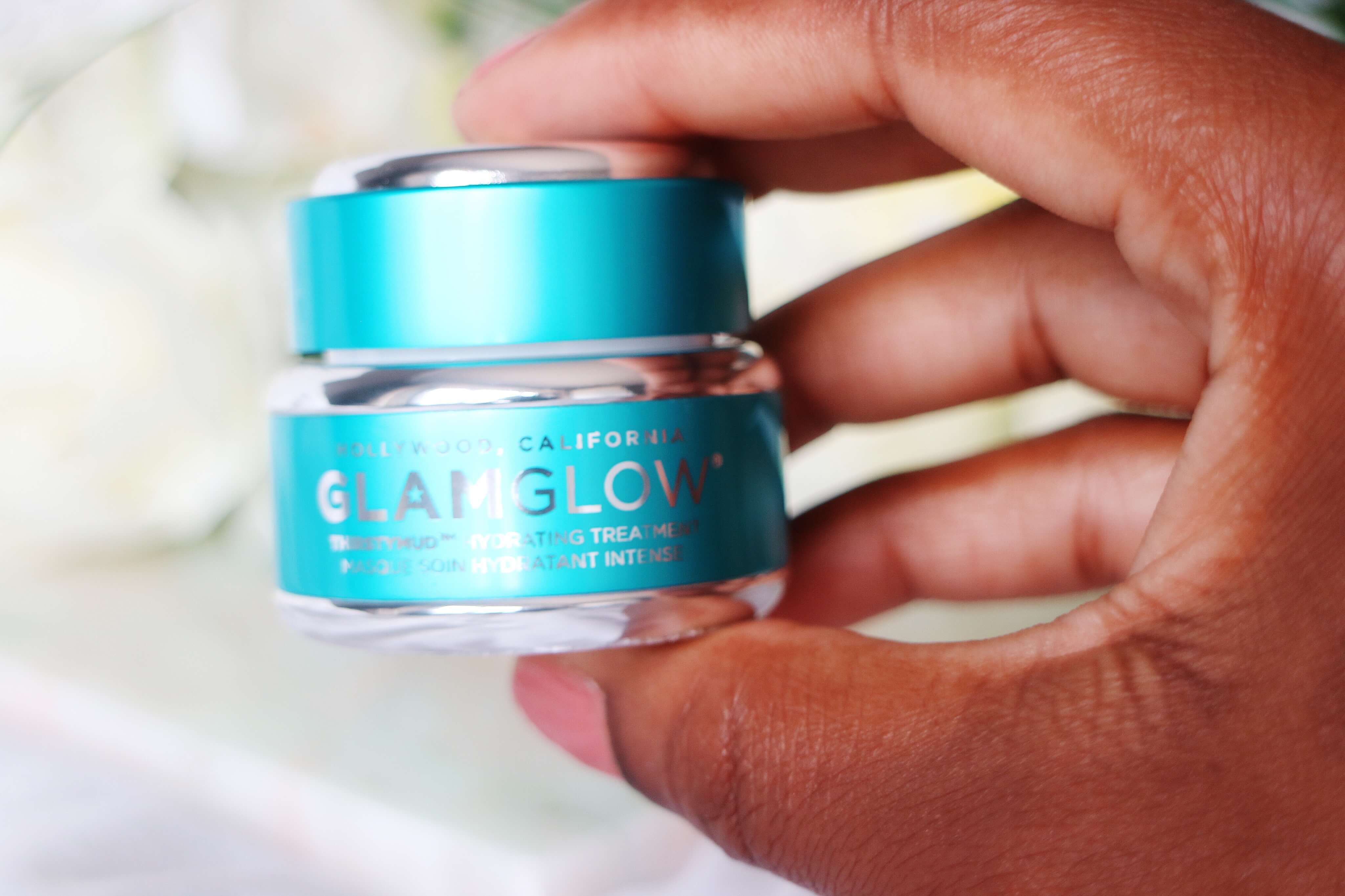 In all this product is amazing and you would be a fool to miss out on trying it. I love that it is not a one dimensional product and that all skin types can give it a go. I have recommended it to all my family and friends and they have been loving it too, which just goes to show that it really does work wonders on all skin types and textures. Plus do you know what the number one best thing is about the product? I DIDN'T BREAK OUT!
Come chat to me on Twitter and Instagram
Have you tried the Hydrating Treatment Mask or any Glamglow products?