Mac Cosmetics was the first ever high end brand that I lay my hands on. It was a lipstick that I literally used every day and got hooked onto MAC ever since. If your like me who is all about full coverage, whether dressed down or glammed up; then MAC will always have your back. IMO there isn't a product you can t find in MAC to suit your everyday needs.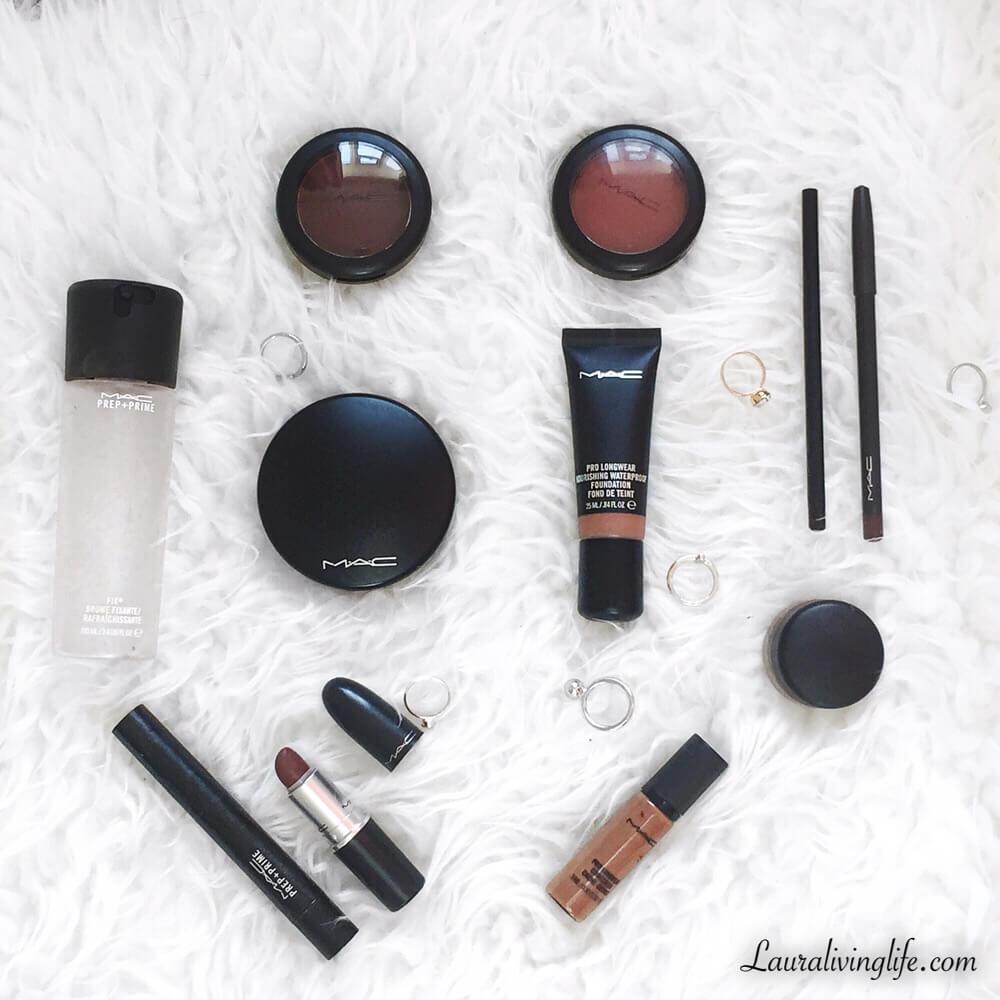 So to show my appreciation for how much I love Mac. I've created a full face makeup look using MAC products (with a few little exceptions).
So to begin, I haven't really delve into Mac skincare products. As you know I have sensitive skin so I'm quite particular on the products I use. I would like to do my extensive research and reviews on their skincare range and see if it could be to my liking. With that said I did use my Clinique Dramatically Different Cream to moisturise and then my Benefit Porefessional Primer on my nose and under my eyes, then Smashbox Photo Finishing Foundation primer to coat the rest of my face.
Eyebrows: MAC EYEBROW PENCIL in STUD
Mac eyebrow pencil in stud is that one product I always go back to. No matter how many brow products I try, I find myself always crawling back to their eye pencil. The pencil is a self propelling and sharpening brow definer. Its great for outlining your desired brow shape and then filling them in.
Eye primer: MAC PRO LONGWEAR PAINT POT in PAINTERLY
MAC's Pro Longwear Paint Pot in painterly is a great base colour before you apply your eyeshadow. Painterly is a bold white shadow that initially goes onto your eyelids creamy before drying down. it neither cakey or heavy, but instead sits on my lids like second skin. The paint pots can be worn alone or mixed with other colours.
Eyeshadow: MAC WARM NEUTRAL X15 PALETTE
For my eyes I used the MAC Warm Neutral x15 Palette. I love reaching out for this palette when I'm going for a casual glam look. The shadows are pigmented and come in different finishes and textures. The colours can also be used wet or dry.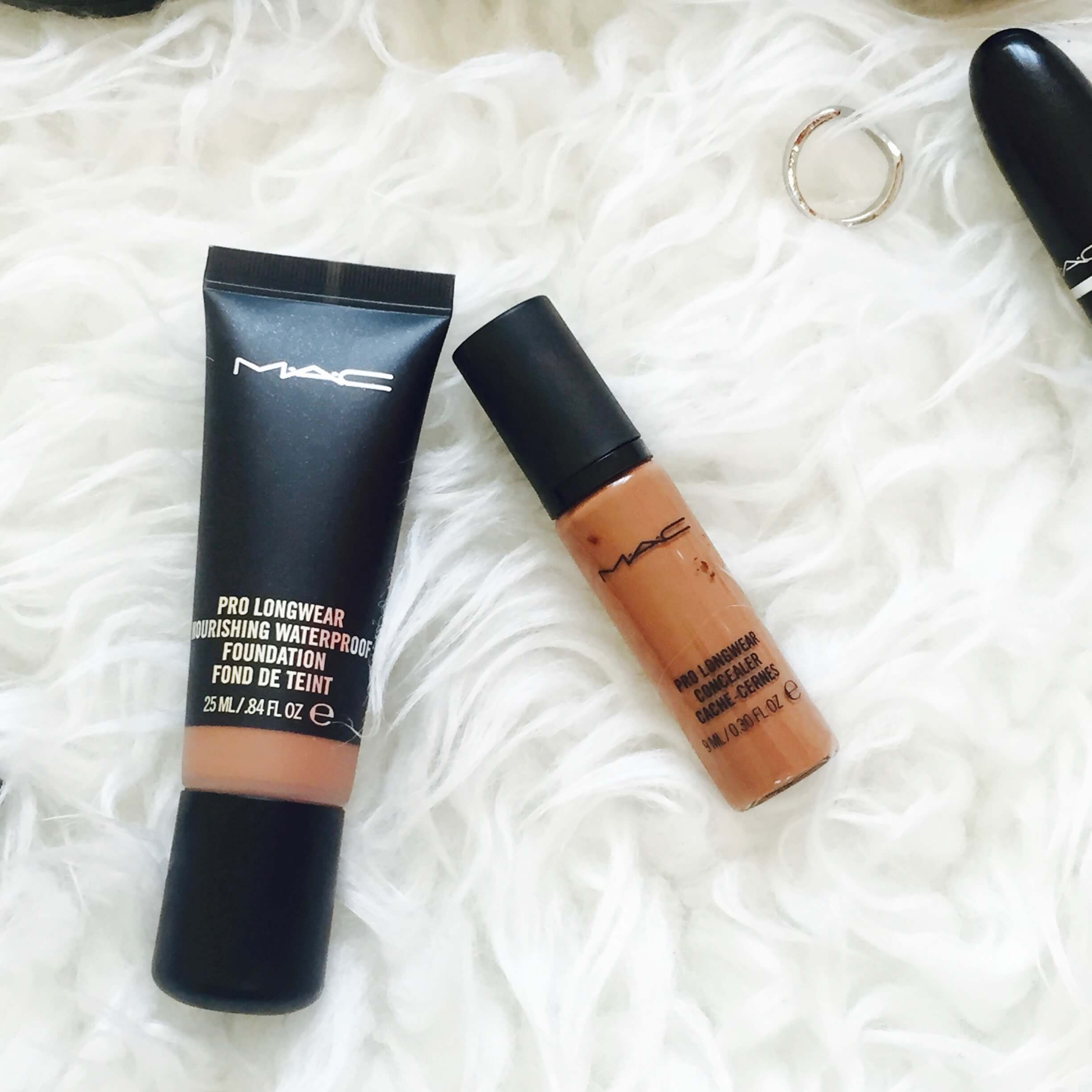 Foundation: MAC PRO LONGWEAR NOURISHING WATERPROOF FOUNDATION
Well of course the foundation I would use would be my new holy grail, the MAC Pro Longwear Nourishing Waterproof Foundation. This oil free foundation can also be used as a concealer as it provides the ultimate coverage. This silky smooth foundation glides and conceals my face so flawlessly its unbelievable. It lasts on my face budge free all day and leaves with a matte but somewhat satin finish.
Concealer: MAC PRO LONGWEAR CONCEALER in NW45
The MAC Pro Longwear Concealer in NW45 is that staple product for me to use as a under eye highlight when I want to go for a dramatic look and be glowing for the Gods! The concealer is definitely medium to full coverage but has a lightweight consistency. It can without a doubt hide your under eye circles and discolouration, but without a good under eye setting powder it can dry and crease up a little, due to it having a matte finish.
Face Powder: MAC MINERALIZE SKINFINISH POWDER DARK DEEP
After using a majority of medium to full coverage products, I like to set my face with MAC Mineralize Skinfinish powder in Dark Deep. Giving me a natural matte finish, the powder is super light coverage. I love this because with other foundations that like to oil up my T-Zones, this powder is can be applied throughout the day, without making my face look cakey.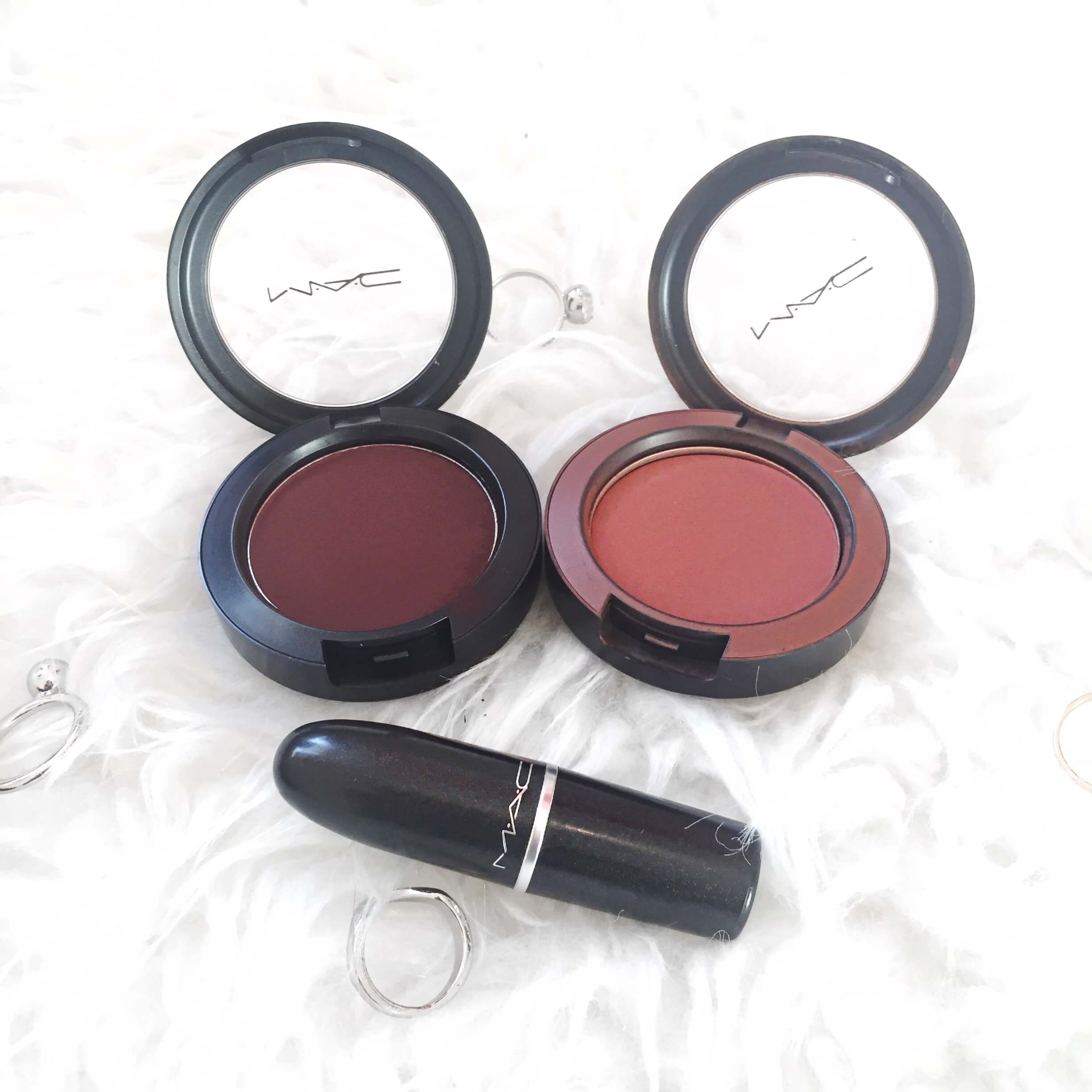 Contour: POWDER BLUSH FILM NOIR
Film Noir blush is a new blusher i have been using as a contour for my cheekbones and jaw line. The blush is a dark chocolate brown with a burgundy undertone. With my Real Techniques Blusher Brush it blends the blusher nicely on my contoured areas without looking harsh. Highly recommended for darker skin tones and as a smokey eyeshadow colour for lighter skin tones.
Blush: POWDER BLUSH RAIZIN
Used religiously with just about every makeup look is my favourite blusher Raizin. Raizin is a reddish brown blusher that honestly every brown, dark skinned girl should own. Super pigmented, a little goes a long way and its so long lasting on top of your foundation and setting powder. Its a matte finish without any glitter or shimmer and doesn't come across as powdery on the face.
Lip Pencil: MAHOGANY LIP PENCIL
Getting to the end, I decided to line my lips with Mahogany lip pencil. Mahogany on me is a reddish burgundy colour that gives me such a nice full pout. Mac Lip Pencils are not drying at all and are actually quite creamy. I can use this lip pencil to fill in my whole lips and it doesn't look crackly or washed out.
Lipstick: MAC SATIN FINISH LIPSTICK VERVE
So the lipstick I decided to go for was MAC Verve. Verve is a plummy brown colour with a satin finish. It moisturises my lips and doesn't fade till about 5 hours plus, to which it then has a more of a matte finish look. It looks very natural and subtle on me and is very office friendly.
Setting spray: MAC STUDIO FIX +
Then to conclude the look, I use MAC Studio Fix Plus spray for a nice refreshing finish, that keeps my face hydrated and not so matte looking.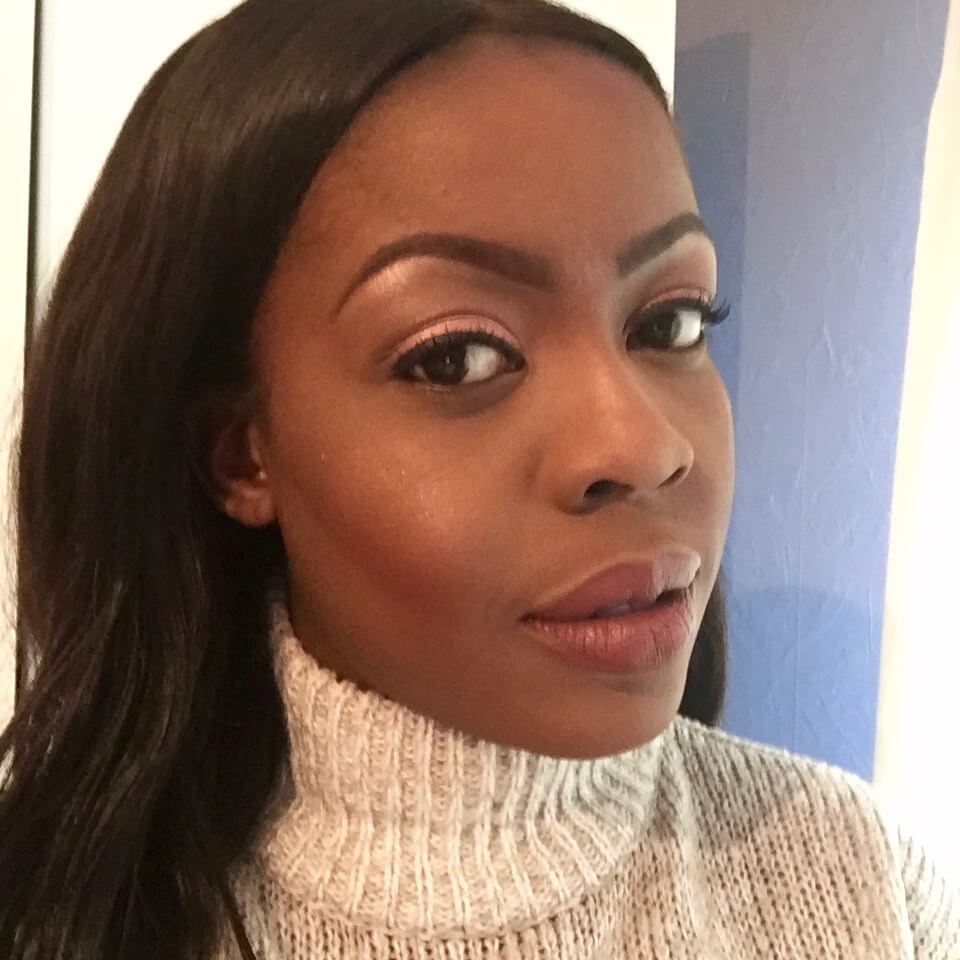 Whats your favourite MAC product? What full face brand would you like to see me do next?