Good Grief 4 days left to Christmas, and hands up if you are still rushing to get last minute gifts!? HAHA not me! I'm all good to go, but for you guys and girls who are still struggling and scraping to think of gifts to get your loved ones, don't worry Laura is here to help.
Every girl loves a bit of sparkle (come on don't lie girls) and what better time than the holiday to gift your Wife, Girlfriend, Sister, Niece and your Best Friends with a shiny glitzy eye catching piece of jewellery. I remember buying 3 years ago a gorgeous Swarovski Cross Pendant for my best friend for Christmas and she literally screamed at work when I gave it to her. It was def one of her favourites gifts she has been given from a friend (I know, I'm too sweet).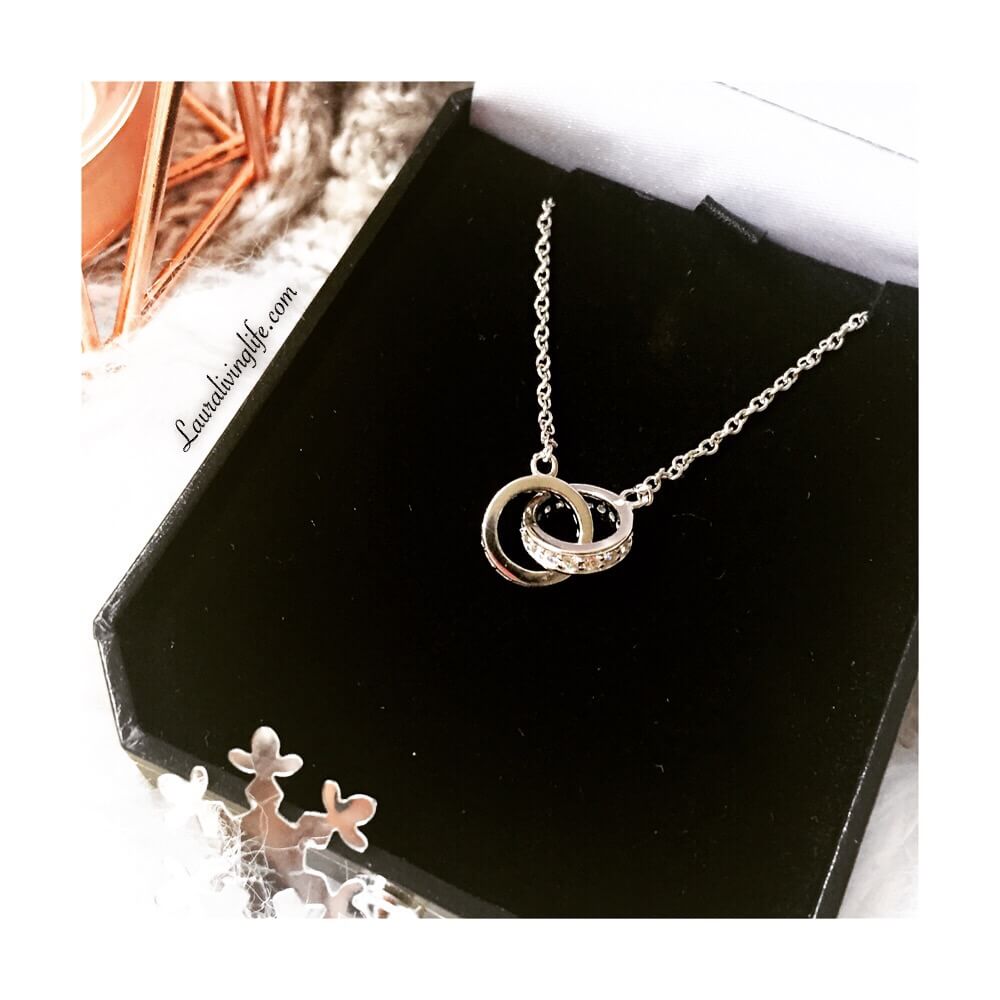 So you can imagine my absolute delight when I was gifted the Swarovski Zirconia Entwined Pendant by Brown Family Jewellers . Browns family jewellers is one of the leading high street jewellers in Yorkshire. They have six well established stores throughout Yorkshire and thrive on offering the best customer service in person and online. they sell an exquisite collection of contemporary jewellery and watches on the online store and also specialise in pre-owned and vintage jewellery.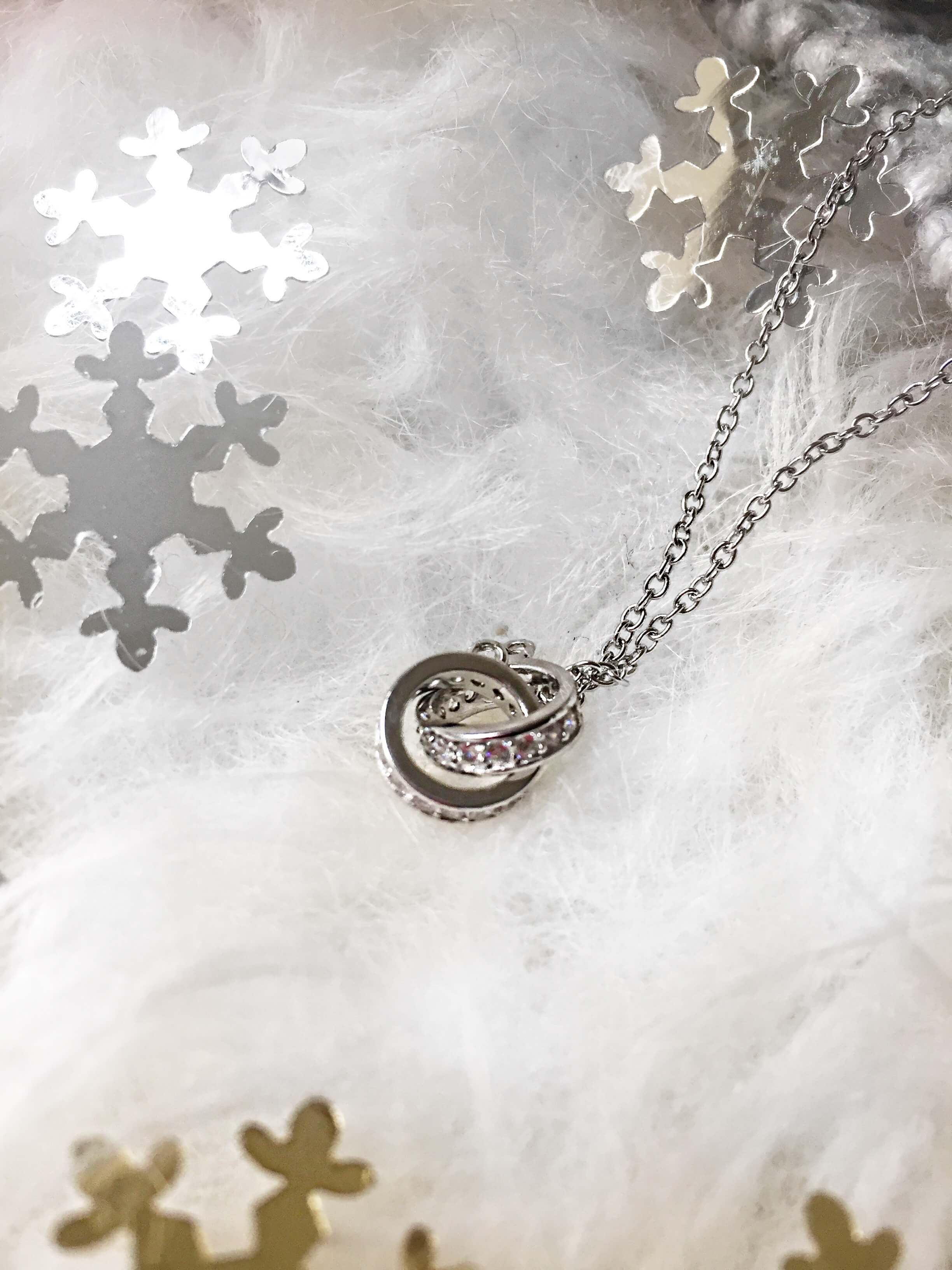 The Swarovski Zirconia Entwined Pendant is a stunning Tiffany style pendant that has 2 rings which are interlocked. The rings have dazzling, bling pavé set Swarovski Zirconia's in them. It is made with sterling silver and is Rhodium Plated. The pendant comes with a 16 inch necklace and has a 1 inch extender chain, so you can adjust the chain to your liking.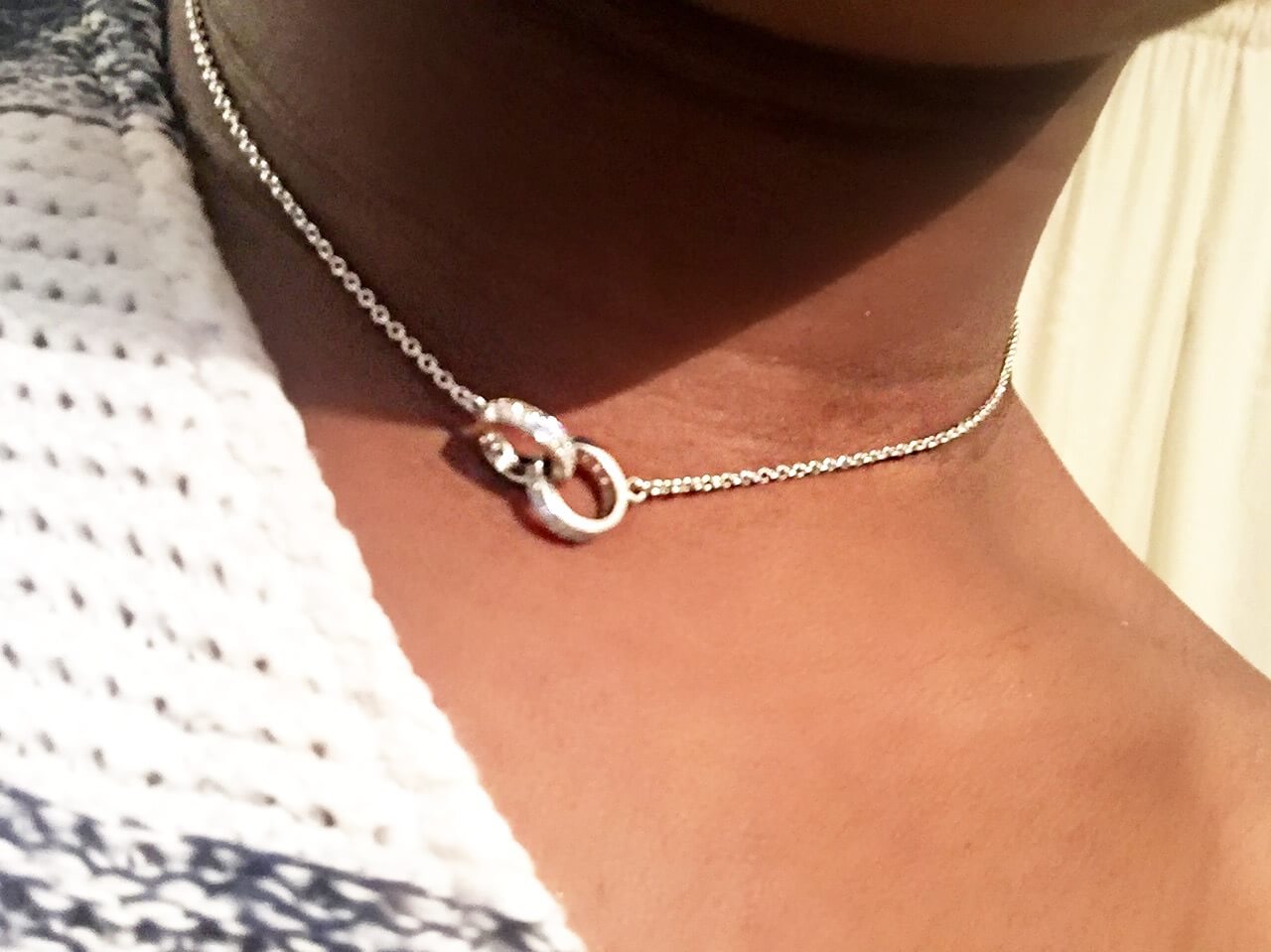 I told myself I would wait till Christmas day to wear it, but I couldn't resist and have already been wearing it to work. Plus the little jealousy in my hubby's eyes when he sees how much I babble about it, is even more tempting wearing it. Its perfect for an everyday glamour as well as for special occasions. I have been complemented by all my colleagues, which could be because the rings shone and sparkle so brightly against my black top!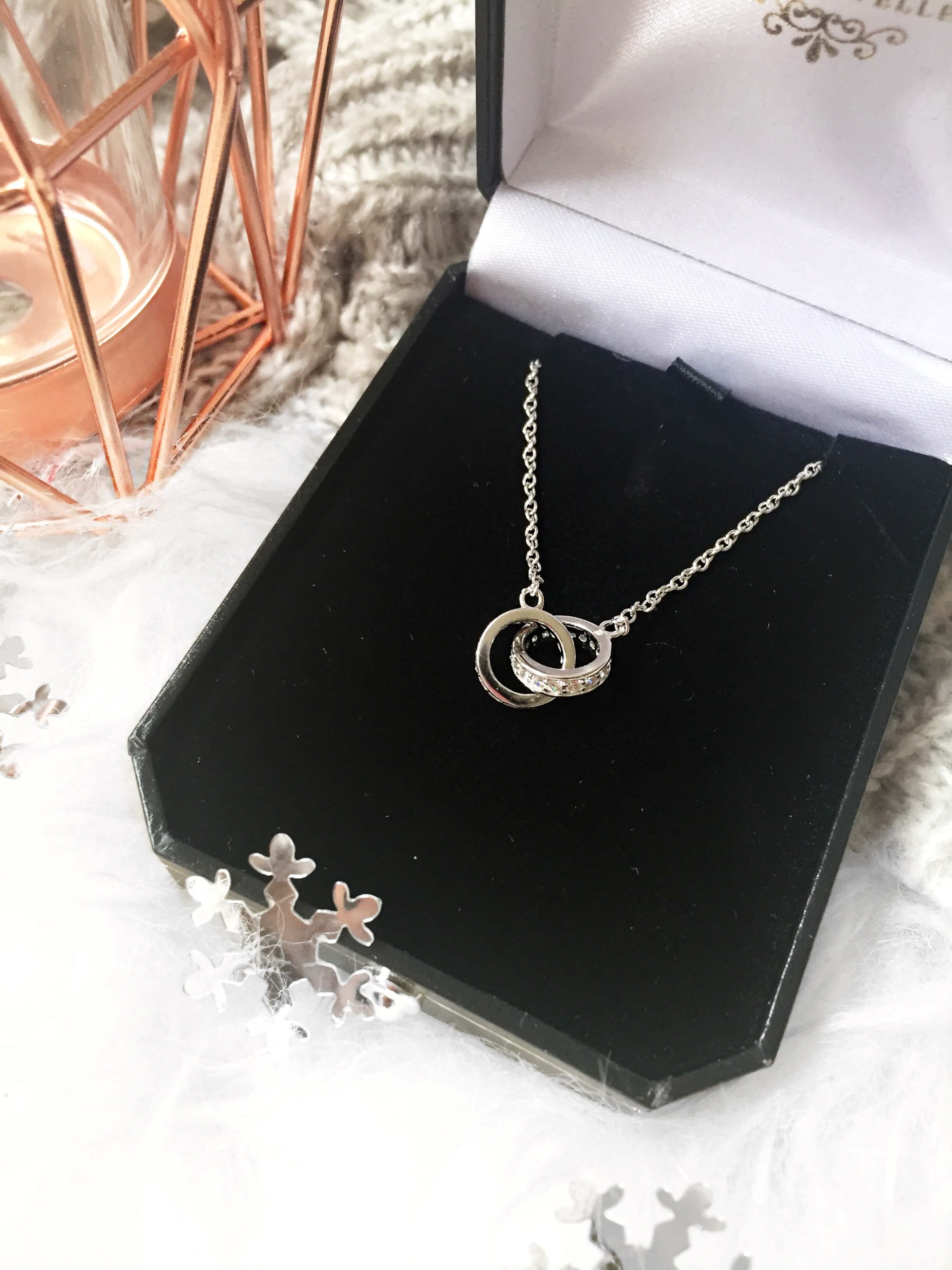 For £79.99 this would be a lovely luxury present to gift your family or friends on Christmas Day to add that extra sparkle to such a happy day. Plus if you are looking to add bonus points then head over to Browns Family Jewellers and add a gorgeous pair of earrings to match… because simply why not!?
Whats the most glitzy gift you have bought a loved one?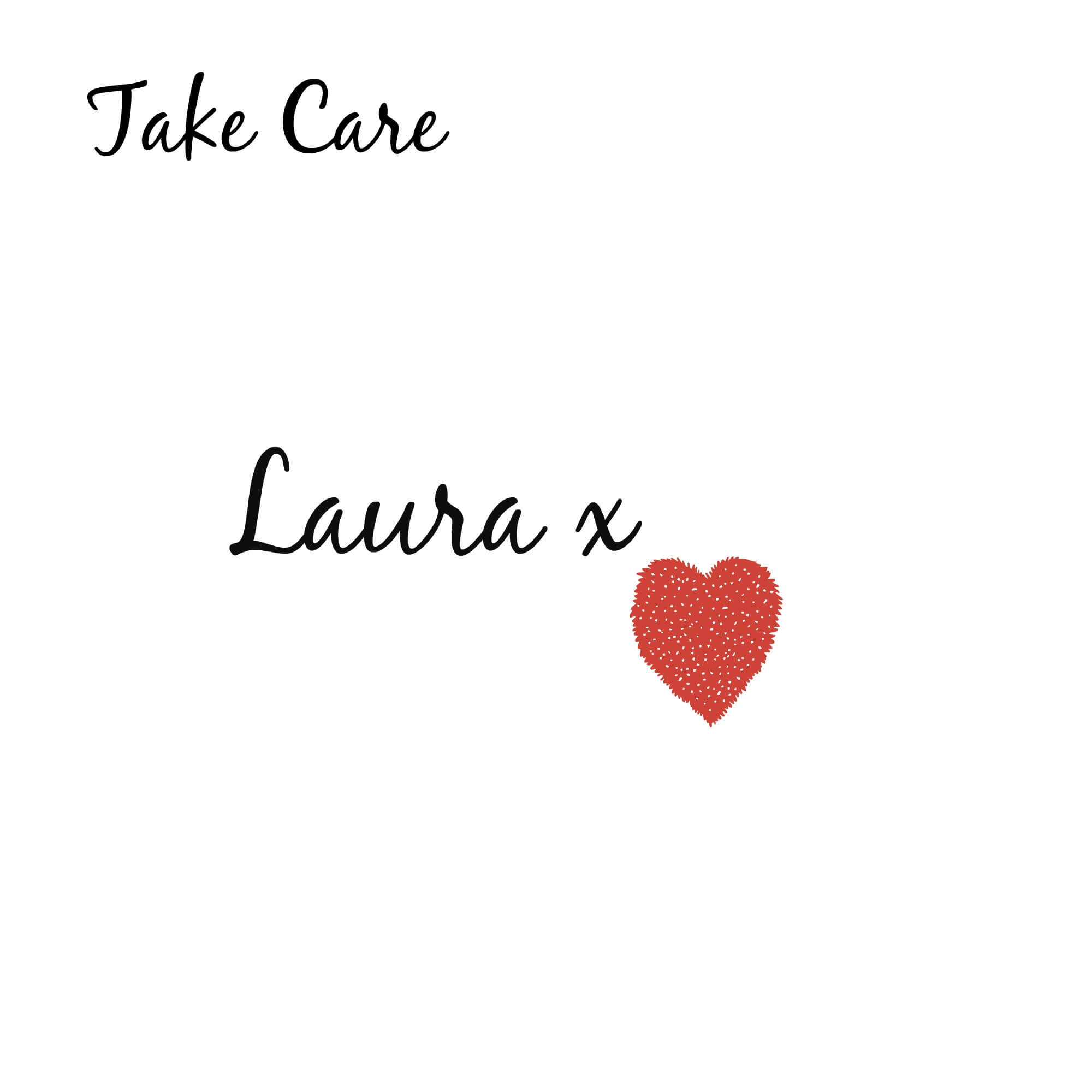 *This is a collaborative post with Browns Family Jewellers. All views and opinions are of my own.