As you may or may not know, Christmas Jumper day is on the 16th December this year. I love Christmas jumper day because not only do I get to get my festive jolly mood on by donning out in my best Christmas jumper outfit, but its also a charity fundraising event! Many schools, colleges and workplaces take part in Christmas Jumper Day and donate £1 or £2 to contribute to the charity of their establishments choice.
So if you are planning on taking part in Christmas Jumper day then continue reading for my 8 choices of jumpers that you could wear on the day and the rest of December for that matter.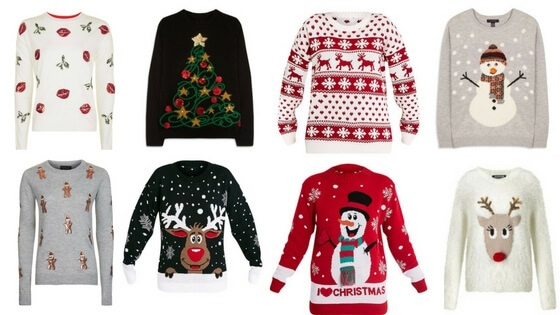 1. TOPSHOP Mistletoe Kisses Jumper £36.00
How freaking cute is this top! Designed with sparkly kissy lips and green mistletoe making it so Christmassy and cutesy all at once. This is perfect for if you are not really a Christmas jumper kind of gal but want to still get in the Christmas spirit.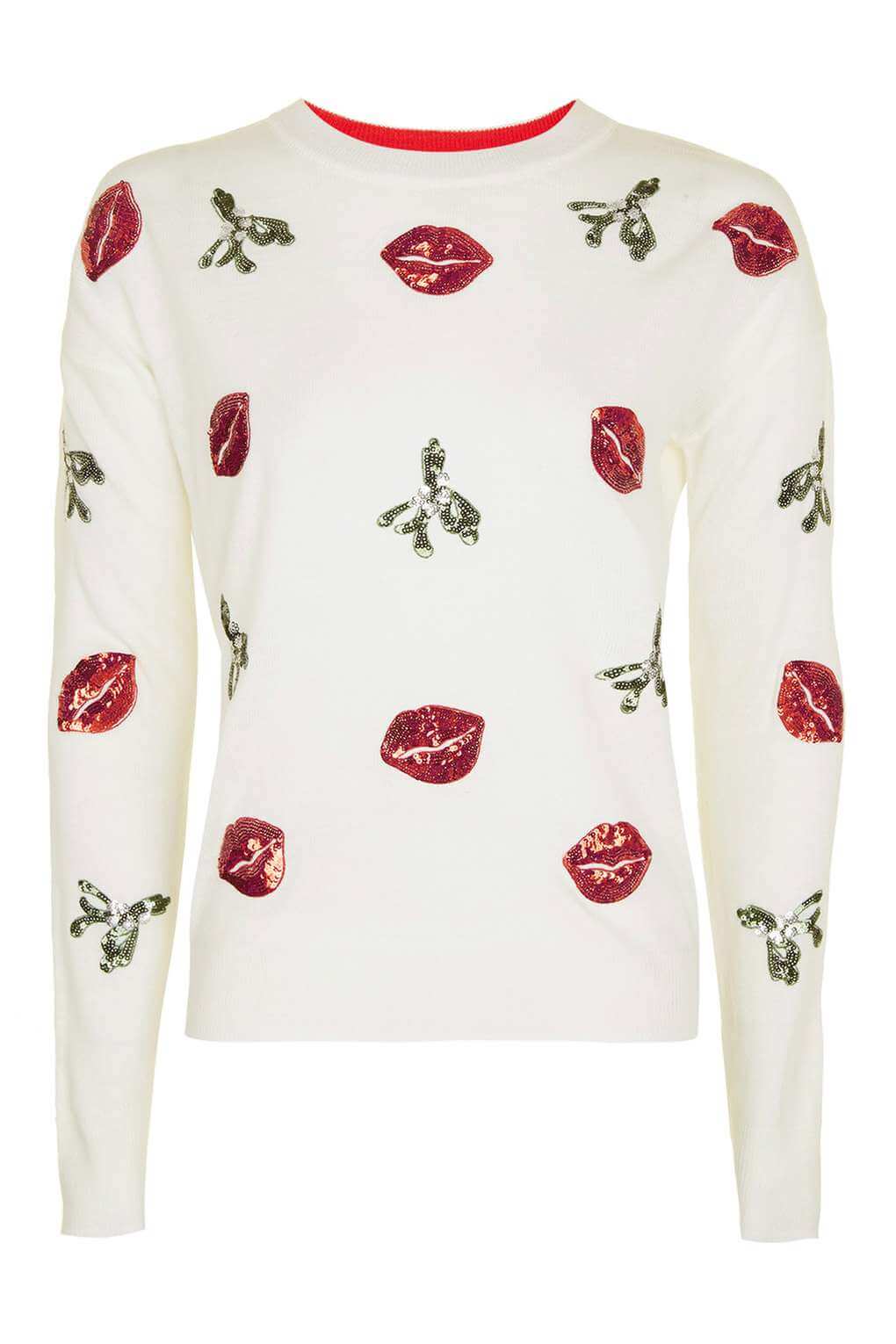 2. TOPSHOP Sequin Gingerbread Man Jumper £36.00
Here is another subtle but gorgeous Christmas jumper worth wearing. I love the neutral colour of the grey and the design of the gingerbread man with his Christmas hat on is too adorable.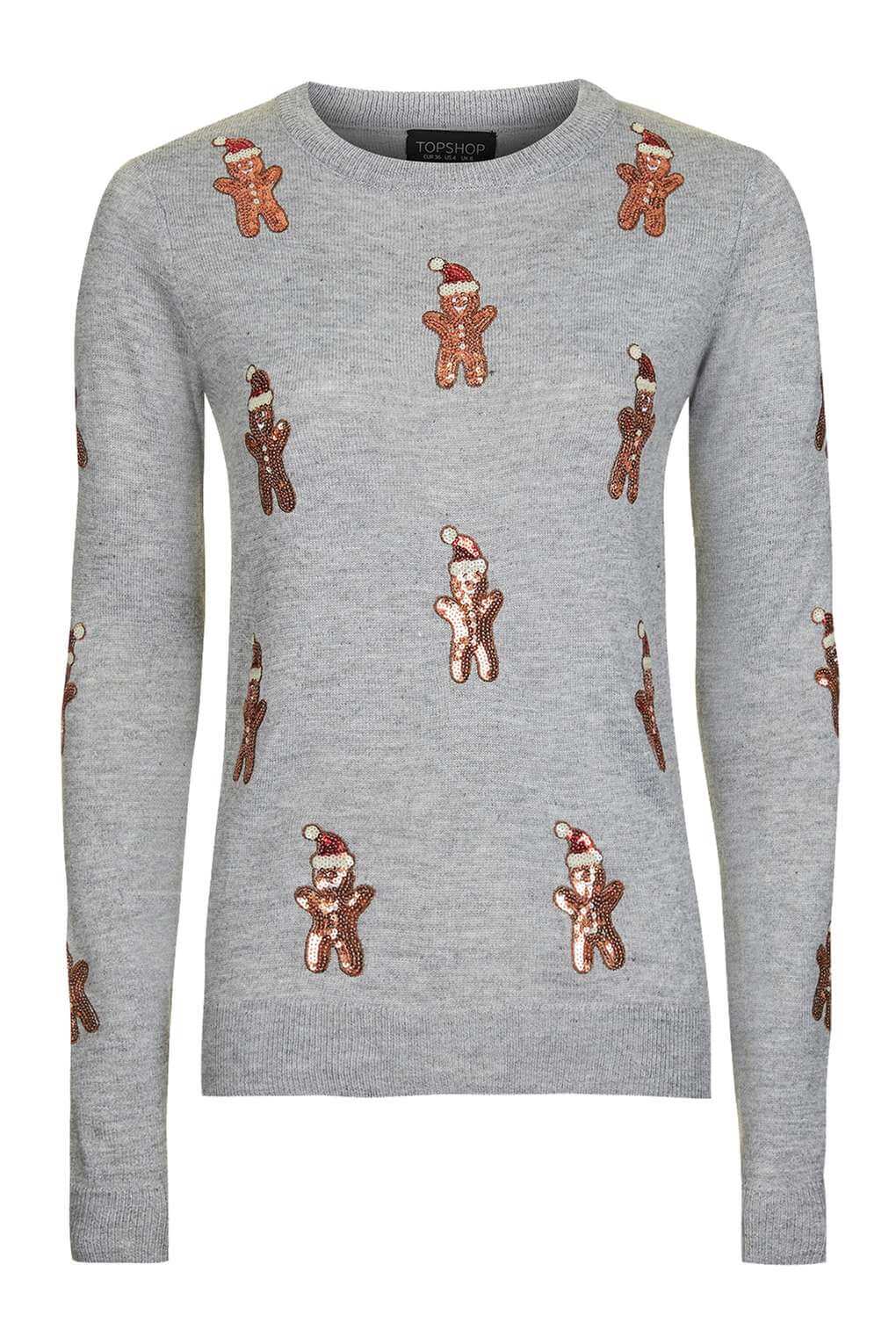 3. PRIMARK Christmas Tree Light Up Jumper £16
Yasss this is for my eccentric girls who just want to take the spotlight with this black knit Christmas jumper that lights up! Are you bold enough to wear this?
4. PRIMARK Christmas Snowman Musical Jumper £12.00
Who else agrees that this just looks oh so cosy? Primark name it a snowman musical jumper but I couldn't find any description saying that it actually plays music. How wicked would it be if it did eh!?
5. NEXT Fahion Union Rudolph Christmas Jumper £20.00
Oooh I love the pure white furry-ness of this jumper and doesn't it just look so warm. May I add that the reindeer is so adorable. This Jumper can be bought in Next but is from the brand Fashion Union.
6. BOOHOO Hollie Reindeers And Snowflake Christmas Jumper £15.00
Now this is the jumper I will most likely be wearing on Xmas jumper day. I love the detailing of the reindeer's, hollies and snowflakes on this top and I think it will keep me super warm this winter.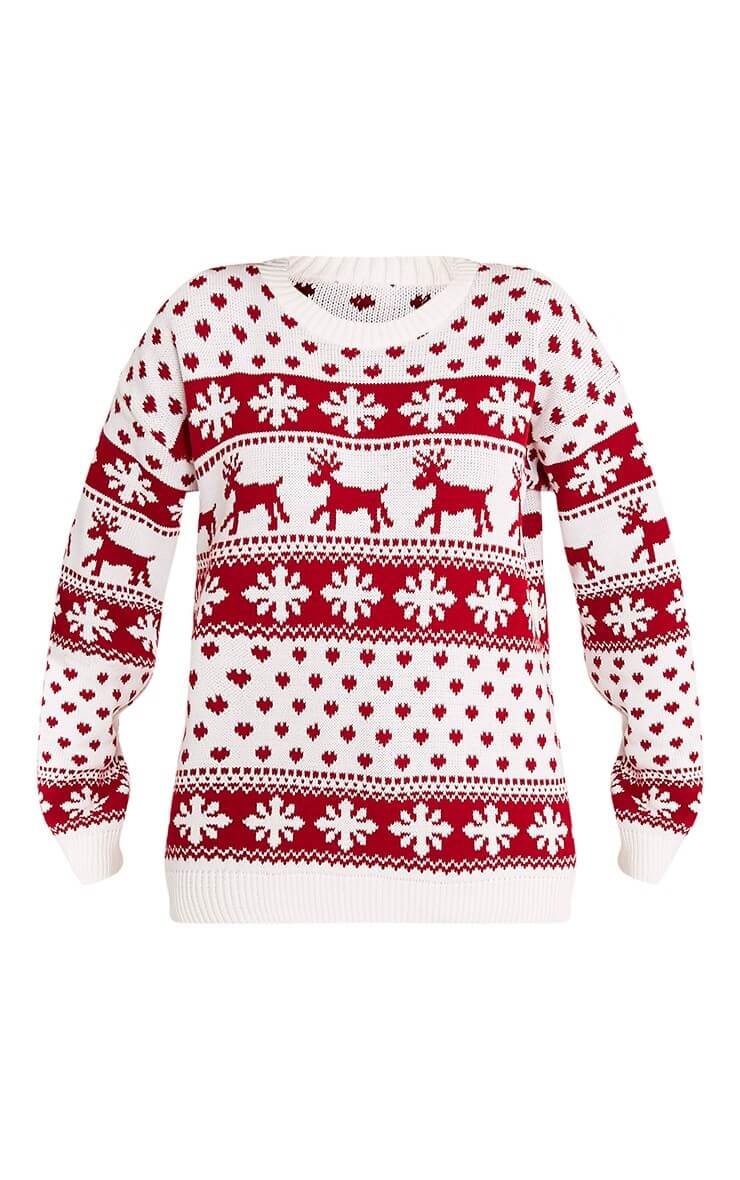 7. PRETTY LITTLE THING Snowman With Scarf Christmas Jumper £20.00
Actually I change my mind, this is the WINNER… but then again its so glam maybe I should save it for Christmas day? Either way with this gem of a top you will indeed be looking like a 'pretty little thing' 😉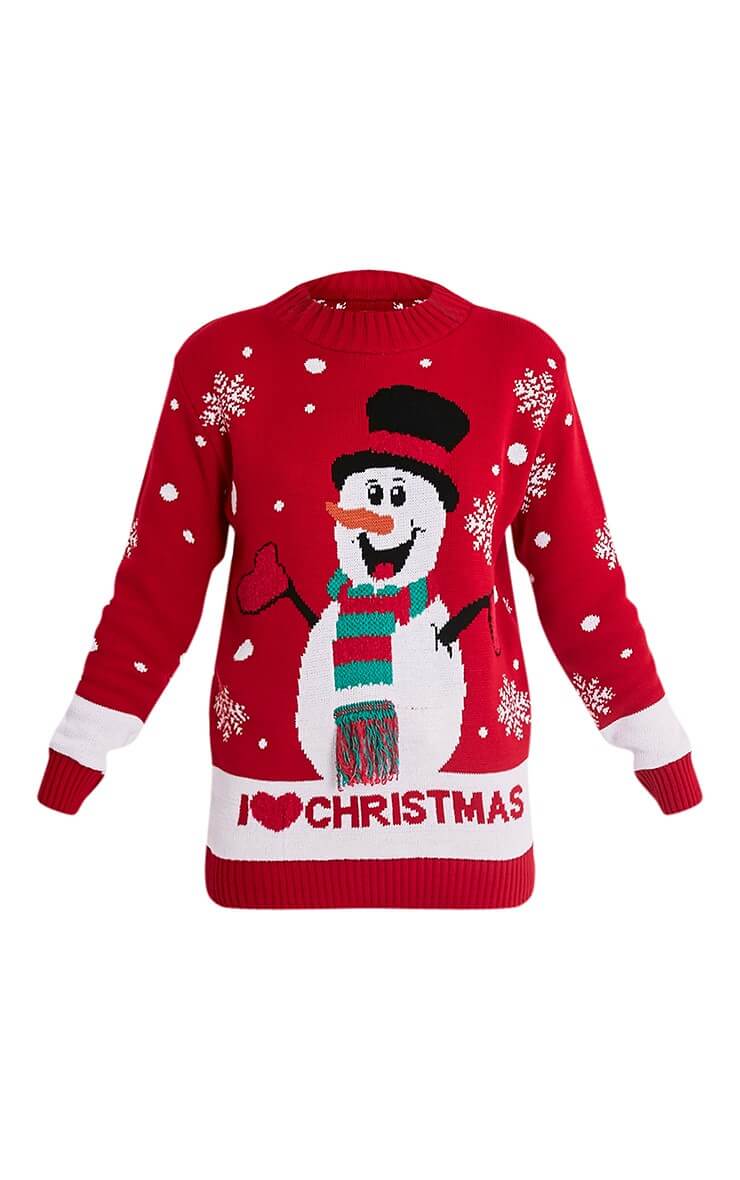 8. PRETTY LITTLE THING Rudolph Christmas Jumper £15.00
Mmmm how gorgeous is this oversized cute reindeer print Christmas jumper? Such a soft knit fabric, you'll be opting to stay in this number all day long!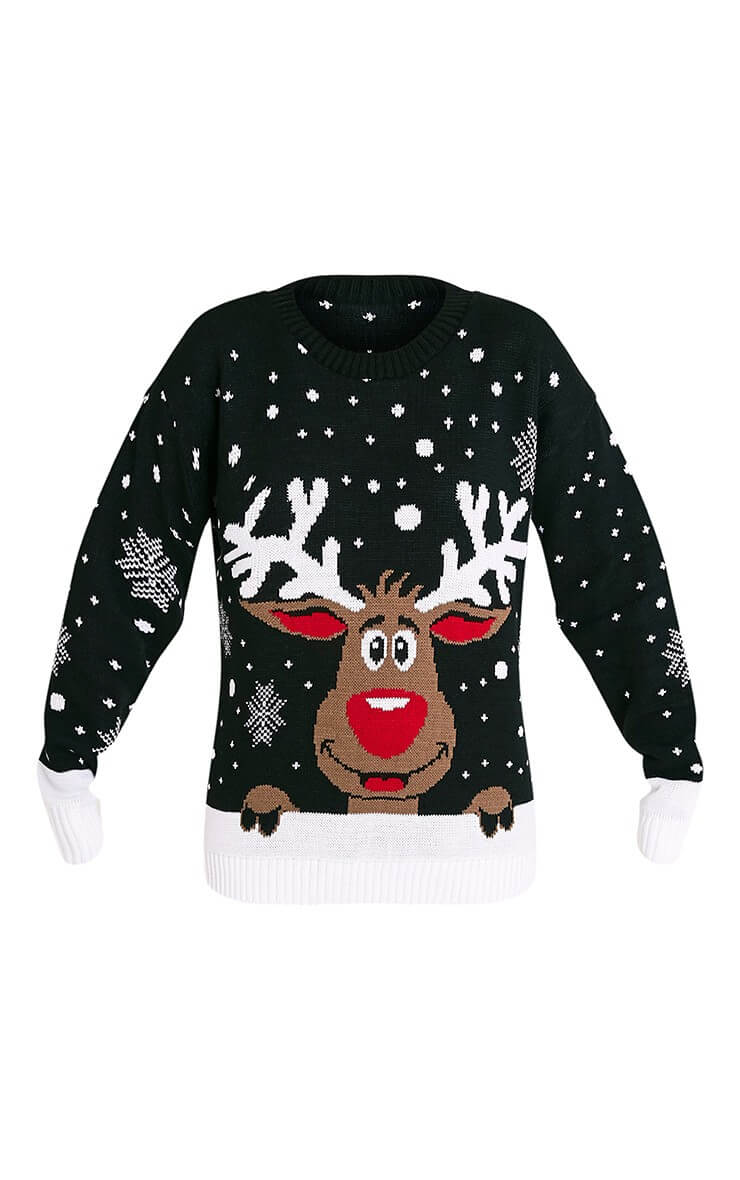 There you have my eight choices, if you end up getting stuck for choices this year. Which jumper is your favourite? Also comment below if you are taking part in Christmas Jumper day this year! Don't forget its on the 16th December!