My Autumnal lipsticks went down a hit, so I thought I would do a mini series of all things Autumnal to celebrate no longer having to deal with the humid sticky weather we were having. If you haven't seen my 8 Autumn Lipsticks: Anastasia Beverly Hills, NYX Lip Lingerie, MAC etc then def check it out for some lip inspo! So today I'm gonna share with you guys my favourite autumnal foundations that I will be reaching for this fall.

L'Oreal True Match Foundation
I cant believe I am actually mentioning a drugstore product. You guys know that I don't do drugstore. One, because I had a bad reaction to one particular brand when i was younger, and Two, I rarely find any that comes in my shade! But L'Oreal really triiiiiiiiieeeeeeed IT! They must be trying to compete with the big dogs because they really came through with their colour range. After watching numerous girls on YouTube, I saw that the foundation oxidises after a while so its advisable to get a shade lighter to your complexion. I got the 8N in Cappuccino and I'll tell you the coverage is amazing. Hiding all my imperfections from dark spots to hyper-pigmentation, and not cakey whatsoever with a flawless finish. Spot on L'Oreal.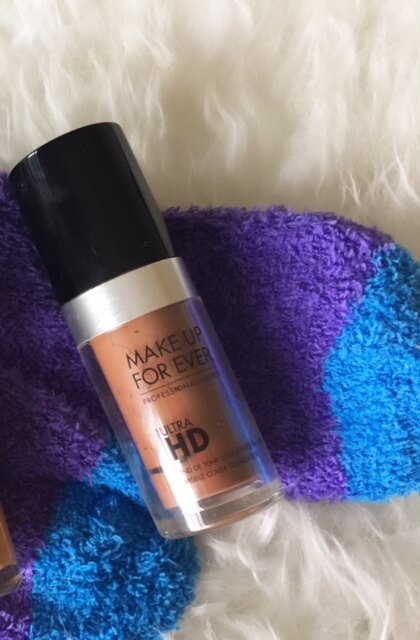 Makeup Forever HD Foundation
Now although I am the queen of full coverage, its not to everyone's liking, so to balance it out, Makeup forever HD foundation is the way forward. Described as medium coverage but buildable, I love using this foundation when I'm going to go all in with the highlighting as it counter balances it all out. The finish is matte with a hint of dewiness and is the perfect foundation for when you will be taking selfies all day long. The lasting power is a good 9-10 hours for me and it doesn't budge and is quite good transfer proof wise. Halloween, Christmas Day and New years Foundation anyone?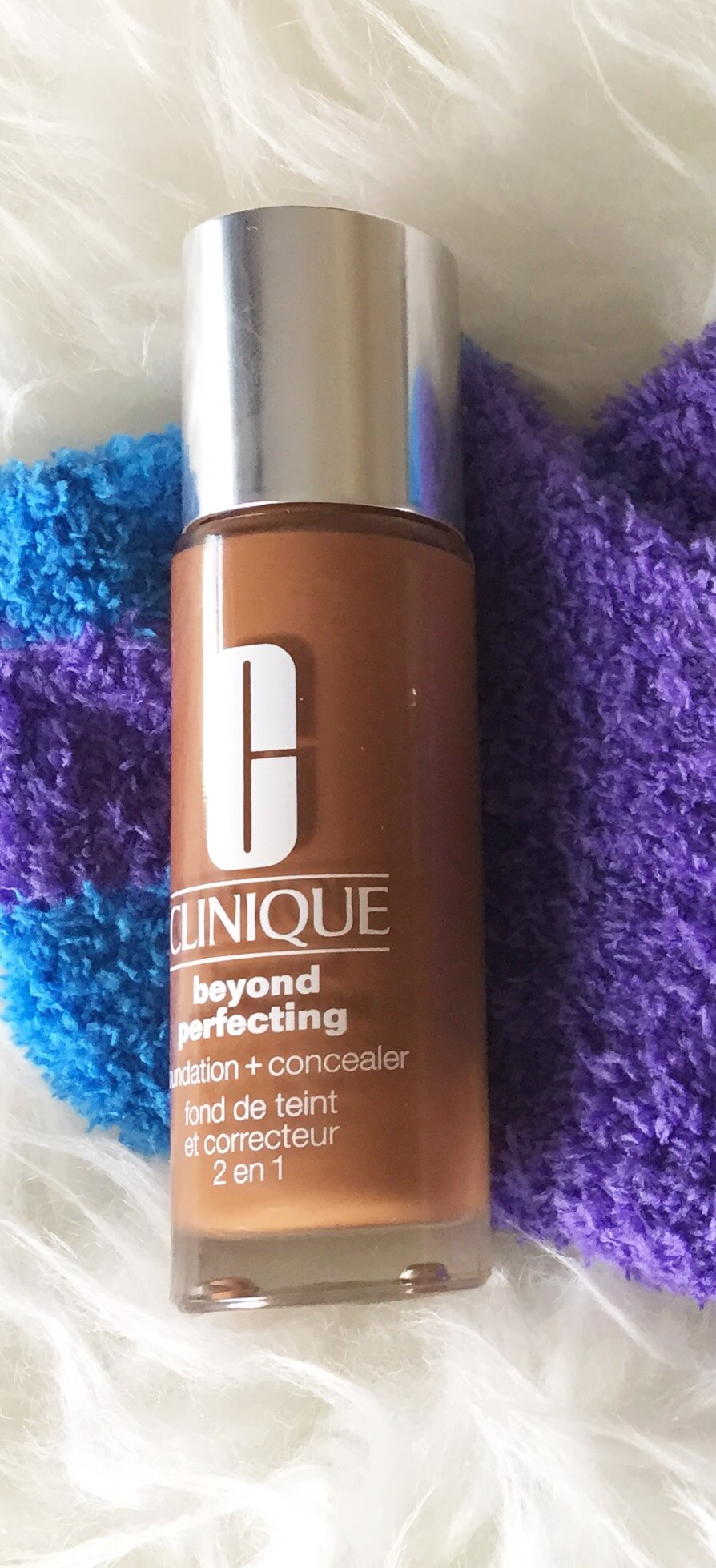 Clinique Beyond Perfecting 2-in-1 Foundation and Concealer
Now I don't want to get into too much details about this golden gem because I have full review which you can read here , but if you are looking for that super full coverage, matte with a slight dewy finish foundation? Then get you this foundation. Autumn is all about the full coverage looks for me as it compliments my outfits.
Lancome Teint Idole Ultra 24H Foundation
Ok so the title says 3 foundations, this is because I could only photograph the full size products of the other 3. But after trying the sample of Lancome Teint Idole Ultra 24 Hour Foundation, I just had to add this into the mix. This is one foundation that I can def agree with that its 24 hour! You guys know that I can be so lazy with taking off my makeup at the end of the day, and there has been a many of times I've had had this foundation on and in the morning, my makeup is still solidly in place, with a few separation here and there (my cheeks as I sleep on my sides). I love how much I can build up the full coverage that I desire with this foundation and the smooth matte finish is just right up my street. There is a perfumed scent to it but even with my Uber sensitive skin, I have never broken out with it. It truly is a flawless foundation and it comes in a fabulous 22 shades of colour.
What foundation's do you guys reach too during the autumnal and winter seasons? Do you have different foundations for different seasons or do you have one holy grail that satisfies you all year round. Let me know! Thank you so much for reading and I'll see you in my next post!
Interact with me on Twitter, Instagram and YouTube