I'm a makeup junkie, there's no hiding or denying that fact. But one thing I lack in the beauty department is makeup brushes/set. I have been so dedicated to my Real Techniques brushes and my beauty blender for the longest time that no other brushes were getting a look in. Until I saw the Spectrum Brushes! The lovely people from Spectrum were kind enough to gift me with their 8 piece eye blending set, and oh boy have I been gifted indeed.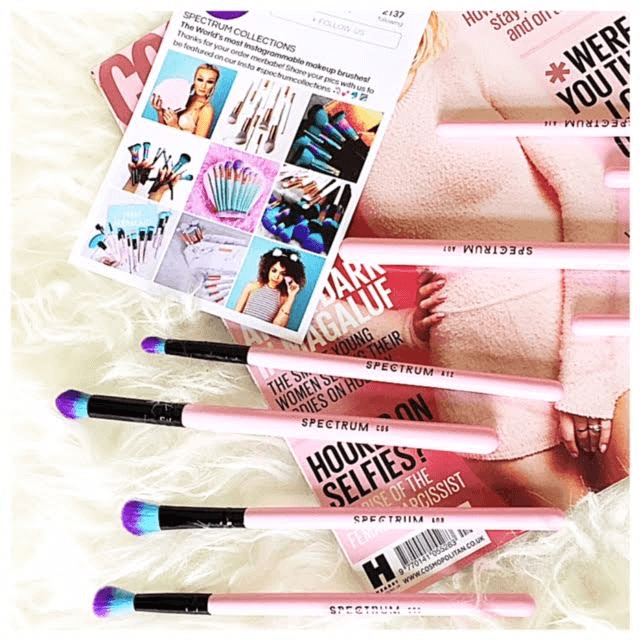 The design and artistry of these brushes alone had me holding off wanting to use them for a hot minute. How can something so beautiful and mermaid coloured like possibly be tainted with any of my eye-shadow palettes. I honestly was contemplating not even using them and leaving them as decoration on my makeup stand. Obviously that didn't happen and I eventually set upon using these gorgeous brushes.
Firstly these brushes are ridiculously soft, so soft that I was uncertain whether they would be able to really grab enough product and create a perfect eye look. Oh they must definitely do. From someone who has been using makeup for 15 years plus I still haven't mastered doing a smouldering smokey look. Each one of these brushes have somehow been designed to make even a monkey a pro makeup artist (No Pun). I highly recommend this set for newbies getting into the makeup game.
So the spectrum brushes are designed to blend, contour and shape different parts of your eye. They are so lightweight and the control of the brushes are amazing. Another Woop Woop is that they are vegan friendly as they are made with synthetic bristles.
The collection includes:
A07– This short stubby shader brush is perfect for creating a smoky eye. Although short its very much still soft and after spraying some water on it, it really packs on a lot of colour onto it, making your eye look super pigmented.
A08– A multi-purpose brush. Its a fluffy shader brush that can be used to sweep powder on the lids, to cover the lids with cream eye-shadows and too also create a smoky look by building shade on the outer corners.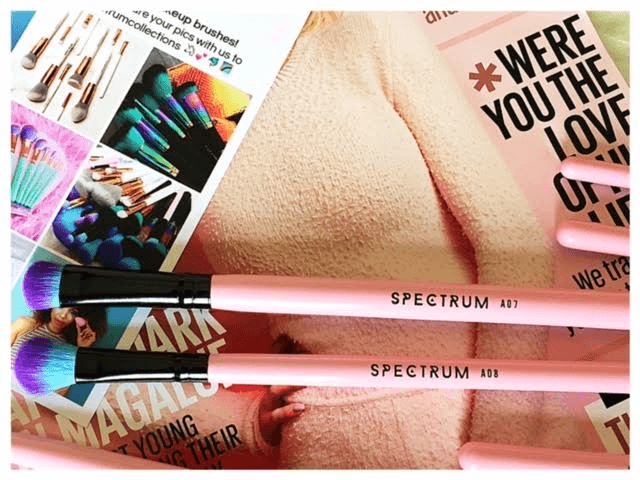 A12– A fluffy pencil brush, its perfect for when needing to add or touch up in the finer places of your eyes. Adding a pop of colour into the inner corner of your eyes, lining under the lids and adding more of a depth of a colour into your crease line, this brush is for YOU!
A13– This stunning smudge brush is the one for applying powder or cream eye shadows around the lash line to create a soft grungy smokey look. I love that the bristles are feathered so i can build up the colour as much as I like.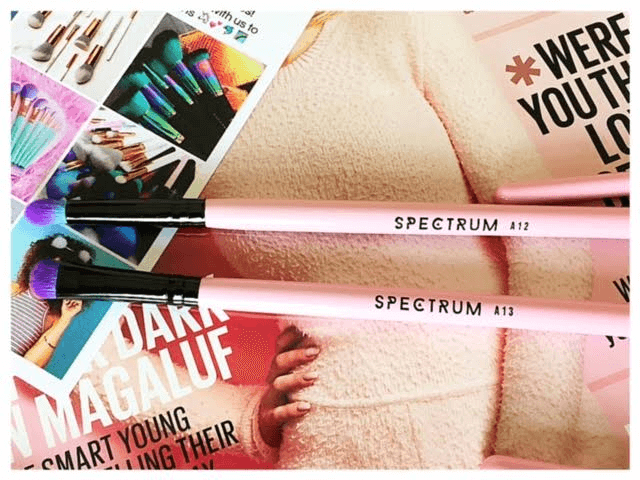 A16– I love this crease brush. Cut creases look is so on trend right now and its not the easiest to recreate, but this brush is small, flat with rounded bristles that make it so super easy to use. Its also fantastic for adding definition to the lower lash line.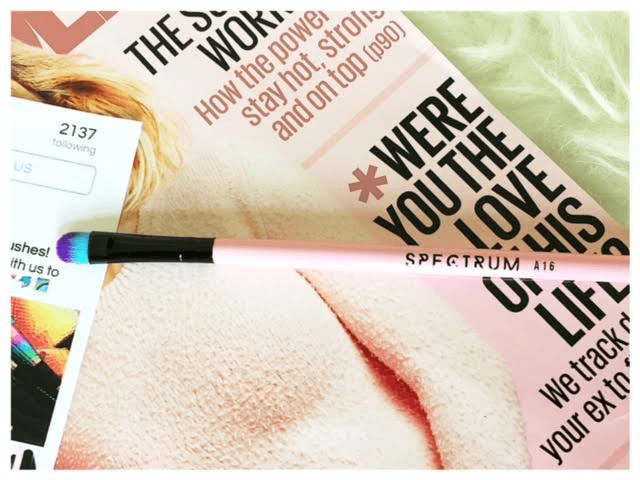 B04– A small angled blending brush, it is shaped nicely to create a contoured eye.As its angled it helps with shading the outer corners of your eyes and creating a colour fade into the crease.
B06– B06 is a tall tapered blending brush that happens to be Spectrum's most popular eye blending brush. I understand why, because you can create so many looks from a soft subtle makeup look to a dramatic smoky one. You can blend out your colours and you can also build up shades in the outer corners of your eye.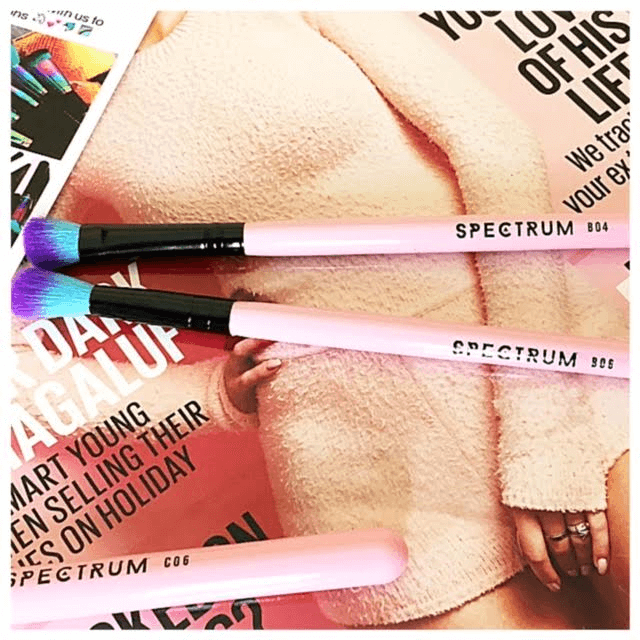 C06– Lastly is the Tulip eye contour. Use this brush in the socket of your eye to add depth and definition. So fluffy it contours around the eyes superbly.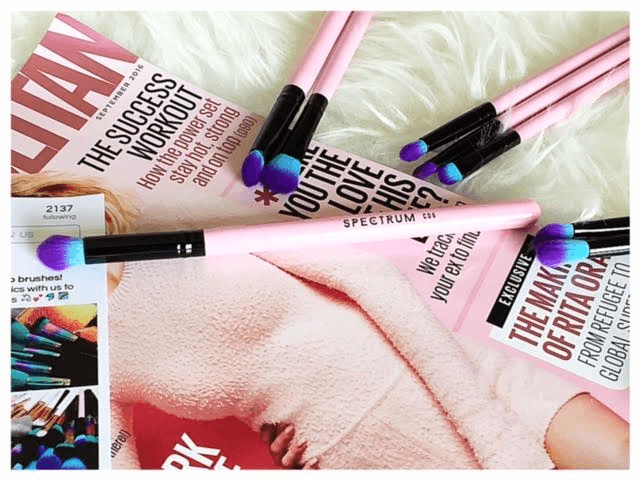 The Spectrum brushes are labelled alphabetical with a meaning behind it.
A– Application
B– Blending
C– Contouring
I cant express just how much I love this set and I am so intrigued to see what their face brushes are like. If anything like the eye sets, I can only imagine the face brushes will be just as good! Definitely recommended for beauty lovers, and beginners.
Has anyone tried the Spectrum Collection Brushes and what are your thoughts? Thank you so much for reading and i'll see you in my next post.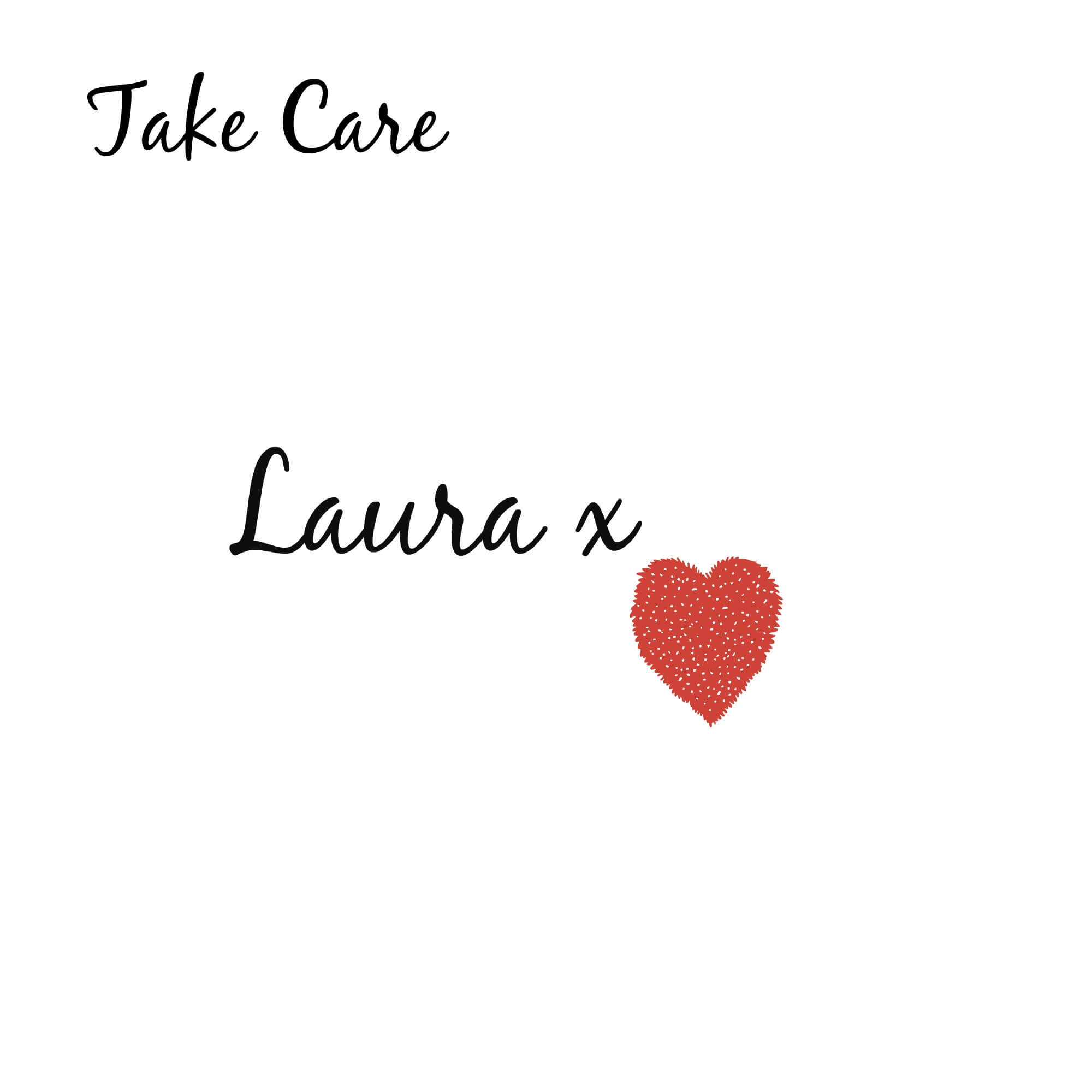 * I was gifted these products. All review and opinions are 100% true and my own