April what a month you have been. From Cold Feet too on and off again cold, flu, bugs etc, the only thing that highlighted my month was being able to shop, shop, shop! Due the weather being oh so crappy, it has resulted in me watching endless YouTube videos, as well as binging on many Bloggers page and pretty much internet shopping. So continue reading to see what I have been loving in April.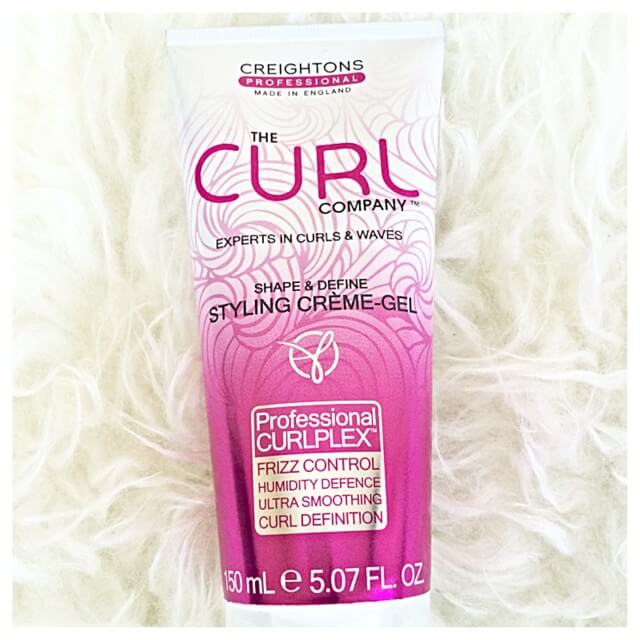 The Curl Company *
When I went to the Bloggers Hangout Event, there was a stand for The Curl Company. Their stand was decorated in pink and white balloons and looked so girly, and the girls by the stand looked so welcoming, even though I didn't have curly hair, I still went over. I was gifted with a couple of their products and wondered when I would get the chance to use it. Low and behold if you have read my 50 things about me post, you will know I love me some weave and this month I have gone for a nice deep wave look. My hair after a couple of weeks was looking a little limp and the waves were looking lifeless. Wah-la I looked at my hair product shelf and remembered that I had some of the products from the curl company. The one I used is a shape and define styling crème-gel. Gurlllll when I tell you that that gel once onto my hair brought my weave back to life… IT BROUGHT IT BACK TO LIFE! The crème-gel contains Moringa Oil and Meadowfoam Seed Oil which helps to enhance and define our curls. I always find with a lot of curly hair products that the finish leaves my hair feeling like a crunchy celery, but not with this one. my hair looked wavy and defined and felt smooth to touch.
The Body Shop Insta Blur £14.00
Thanks to El from El-esque review on the Insta Blur, I shot out like a bull in the morning, straight to body shop to see if the hype was really real. Yassssss the hype is all that and a bag of crisps! My makeup has been looking tick tick boom with this primer. When I squeeze the primer out of the tube I was a bit taken back from its thick texture, but it smooths onto the face so beautifully and feels mega lightweight. I guess the blur in the name comes from how it looks after you apply it. It literally does blur my pigmentation and the odd dark spot.You can still see it but it does look blurred and faded. Anyone looking for a nice base coat before applying their foundation, needs to at least try this once. Dare I say it competes highly with the other higher end primers out there.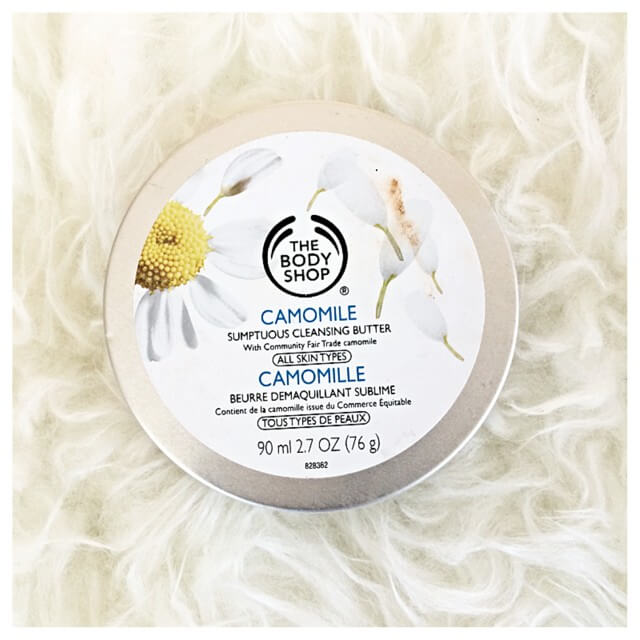 The Body Shop Camomile Sumptuous Cleansing Butter £13.00
Once again, thanks to the blogging world, I have become obsessed with skincare. I put my hands up to the fact that I am that chick that will coat my muck of a face in makeup and jump into bed at night without blinking twice as to whether I should remove it. But I am a reformed woman (kinda…nearly) and I'm trying so hard to find a simple, quick, effective routine to have my skin looking flawlessly fresh. This cleansing butter hits all the right spots for my dry, tight skin. Warning, this product is very thick, like creamy wax-like, but I apply a small amount onto my cotton wool ball and sliding it on my face, my makeup comes off so quickly. its a nice barrier for my skin when I'm using my soap to wash my face and doesn't leave me with that stingy tight feeling. For my oily chicks, this literally might feel utterly butterly on you, so I wouldn't advise, but for my dry, pinched, skin tight feeling babes, you go get you some Sumptuous Cleansing Butter.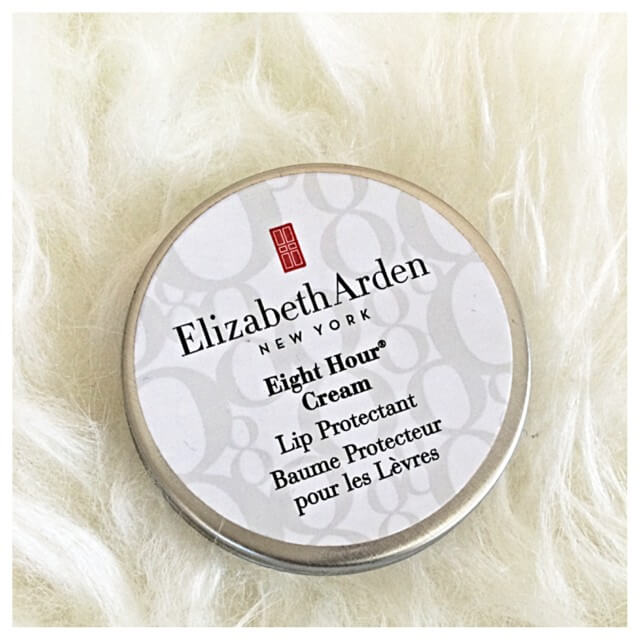 Elizabeth Arden Eight Hour Cream Lip Protectant £10.00
Good Ol Mummy dearest is to be thanked for this one. Now I don't want to offend anyone and I'm sorry if I do (its the stupidity in me) but I always placed Elizabeth Arden Products in the over 50s category. Sorry, Sorry, Sorry, I don't even know why, but it just never screamed ALL AGES to me. But I have to give it to them, you always knew if someone was using their eight hour cream by their distinctive smell. Due to this brass weather we have had, my lips have been feeling all kinds of crusty and my trusted holy grail Vaseline just couldn't help the crustination. Like they say Mother knows best, she gave me a mini sample she had received and told me to try it on my lips before bed. I really don't like to swear on my blog, but I do have to emphasis that I SHIT you not, my lips felt like a baby's bottom. I have heard so many gobble gabble claims from some brands preaching about fast results and have failed miserably, but Elizabeth Arden needs to put FAST RESULTS, on their packaging in capitals in bold and underline, because it really is the case. This apricot coloured balm not only helps dry lips, it can be used to soothe, restore and calm chapped, cracked, dry skin. It also soothes roughness, redness and minor skin irritations.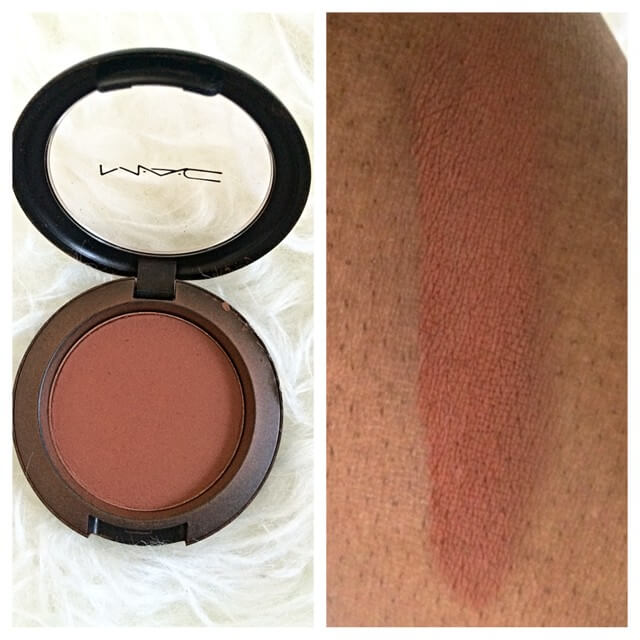 Mac Blush Raisin £18.50
I have been eyeing up this blusher for a while now, especially last year in the winter season, but never took it upon myself to get it, as I have just way too many blushers that still need to be used up. Thanks to the bomb YouTubers and their immaculate makeup and the mistake of having my bank card right near my laptop, I went onto Mac cosmetics and ordered the gem. Now the dark cherry shade of this blusher is definitely more suited for the autumn/winter times, but come on, April might as well have been considered winter as the sun was barely out. I used my blusher brush and swept both sides of my cheekbones lightly and then used a bit of my Sleek Sahara blusher on top. both combined gave it such a nice contrast. Mac Raisin gave my cheekbones more of a contour look and Sleek Sahara was more of a highlight. Perfect combination, and worth getting.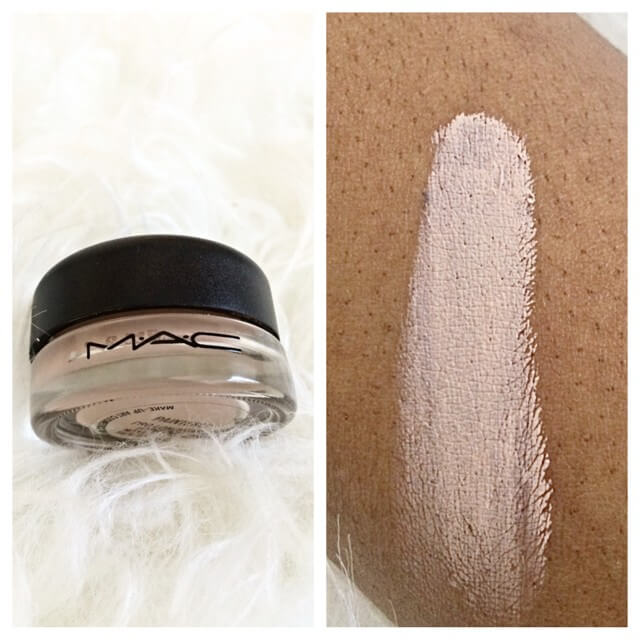 Mac Pro Longwear Paint Pot in Painterly £16.00
I don't have a lot of eye primers and really need to invest in some more. When I went into MAC, the sales advisor geared me towards Mac Painterly pot. she said she used it herself and it really brought out her eyeshadow. Looking at her, she was not lying, her eyeshadow did look stunning, so I thought 'heck why not' and purchased it. This beauty is sick! I go from using my fingers or using a brush to apply it onto my eyelids and it really coats my eyes without creasing. Being a WOC (woman of colour) there are a lot of eyeshadows that I apply to my lids and end up not looking identical to the actual product, but with this primer I get the exact colour and it looks so rich and pigmented.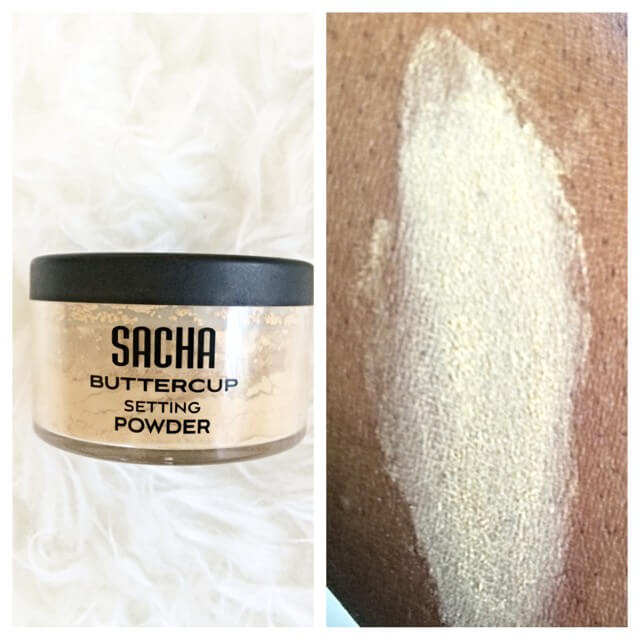 Sacha Buttercup Powder £20.00
Lord Jesus… I have been wanting to get this product for over a year now, but thanks to American brands not wanting to bring their products to sweet Ol England, I literally gave up, thinking I would never get it. So I really should of Snapchatted my reaction, when Christine from YvesChild told me they sell it on Amazon! boom boom my card leapt out my purse instantly and entered itself details onto Amazon, including next day delivery! This powder is perfect when I am trying to create that subtle halo highlight under my eyes (baking) and also great as a whole face setting powder. It stays put on my face all day and I don't need to touch up. Quick tip, damp your beauty blender before applying it under your eyes as it really sinks into your skin and makes it look mega natural.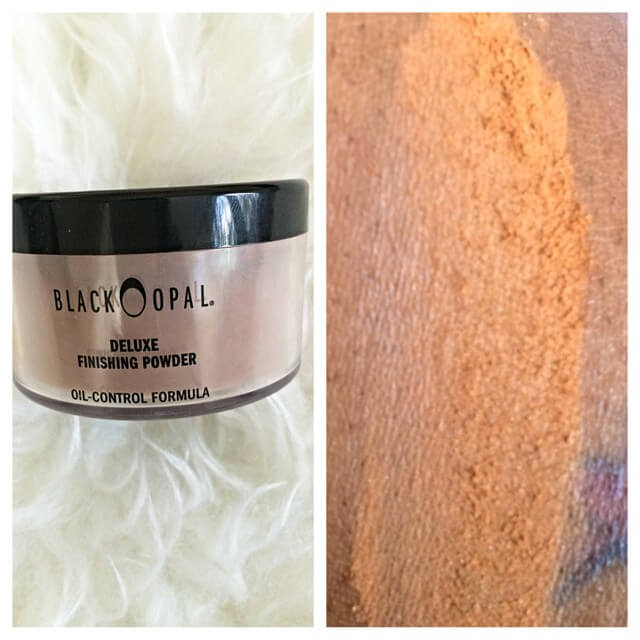 Black Opal Finishing Powder £8.99
Here is another American Brand that is raved about on YouTube and I couldn't get my hands on. I was so happy when I went to my local hair shop and saw there were selling it in there. They didn't have any testers for me to determine which shade was right for me, so I took the chance and went for the shade dark. Thank goodness it was the correct one. This powder is A-Mazing, it set my foundation beautifully and doesn't leave me looking cakey or ashy whatsoever. I just love how I don't get a grey cast and it really evens out of my foundation. Being that it is a loose powder you will get such a light and silky result.
Rimmell Exaggerate Lip Liner 064 Obsession £3.99
Last on the beauty favourites is Rimmell Exaggerate Lip Liner in 064 Obsession. I was in boots looking for new lippies, and at the Rimmell stand found myself swatching their lip liners on my hand. Obsession struck out to me the most and I just had to get it. This dark dusty pink/mauve colour is so soft and creamy that I have worn it alone as a lipstick. it stays put all day and for such an inexpensive product, I am really impressed. Pairing this with a lipgloss gives such a gorgeous sheen too.
That is my April Favourites and I am so happy that my purchases have treated me well this month. Has any of you lovelies have any of April Favourites and what do you think of it? What are your beauty April favourites? I would love to know! Thank you so much for reading and I'll see you in my next post.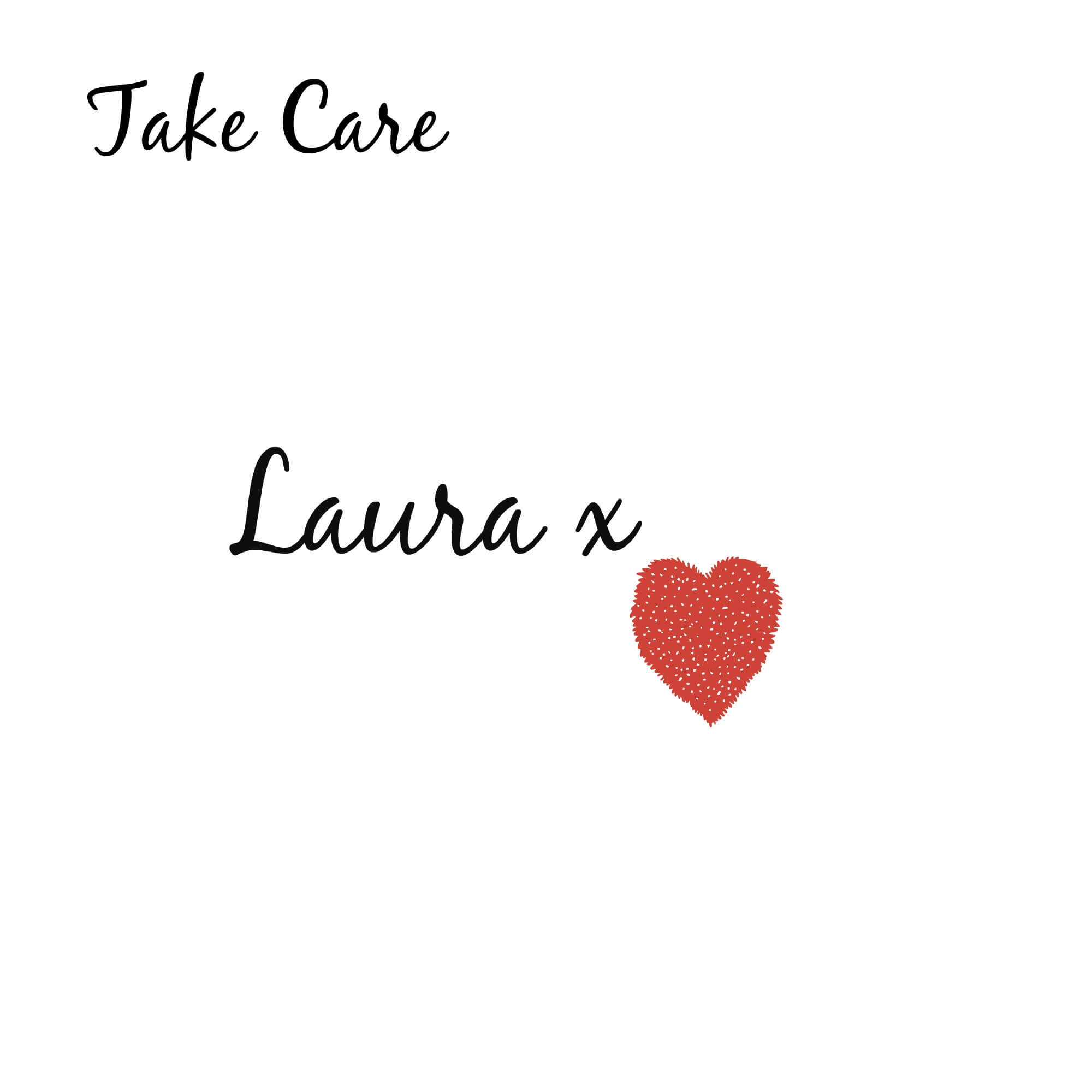 *PR Samples