Hello Gorgeous peeps! Its a brand new week and I am back with new a blog post! Today its all about NYX! I seriously can not get enough of them. From the numerous reviews to the constant Youtube videos I have seen, NYX is slowly making its way to being my ultimate holy grail. If you don't know about NYX, you have seriously been living under a very sound proof rock!
So its time for the battle of the two popular lippies from their range; NYX Soft Matte Lip Cream and Lip Lingerie. I am going to give you a run-down of the lippies I purchased and then I will do a pro and con of the ranges and finally evaluate which one in my opinion is a winner. Lets get started!
NYX LIP LINGERIE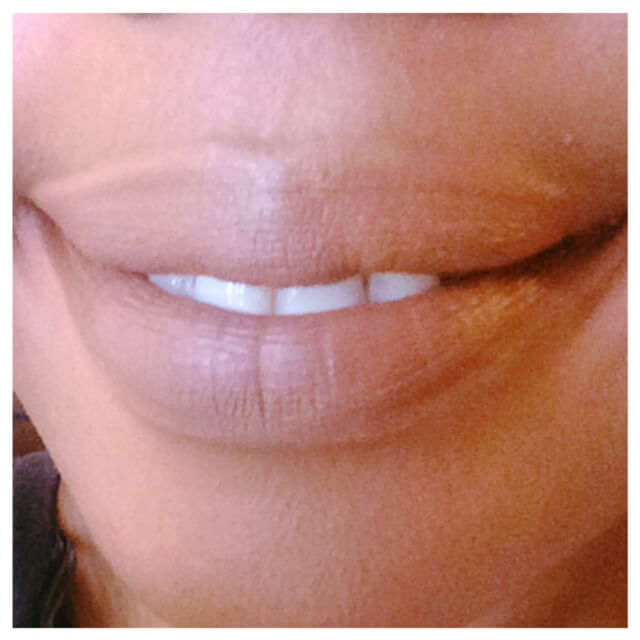 Beauty mark– Beauty Mark is a rich brown and grey mixed together and I believe every skin tone could rock this colour. It was pretty much skin like to my complexion and blended in so well. The good thing about this colour is that you don't really need to use a lip liner if you don't want too. When I first applied it, it did feel a bit tacky but after 3-5 mins it does really go matte and I found it quite drying to my lips. I applied a smidge of Vaseline over it and it was perfect after. Beauty Mark is an everyday matte lip colour without a doubt.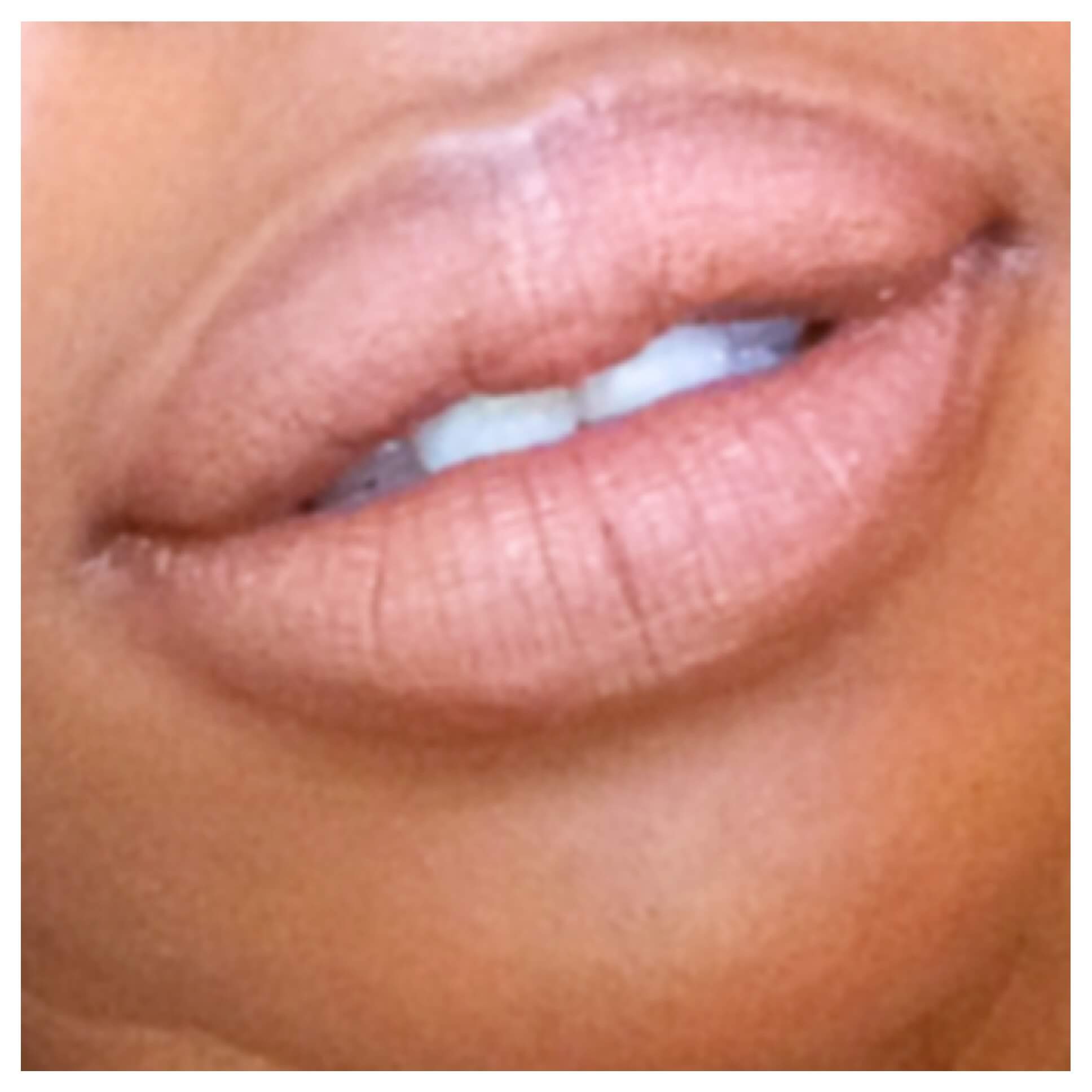 Ruffle Trim– Ruffle trim is a pigmented cinnamon peachy pink colour. I had to use lip liner for this one (MAC Cork) as its really bright and 'out there'. It really complements my face and gives it a nice brighter look. I would also say that all skin tones could pull this lippy off.
PROS
NYX Lip Lingerie retails at£6.50, which I think is super affordable
The packaging is absolutely gorgeous and looks more than what it is worth. It comes in a plastic tube with a black lid. It has also been compared to the Kylie Jenner lipkits.
There is no strong chemically scent from the product.
The Applicator is boom boom boom! Its a flat dual applicator and it really grabs the product from the tube, which is enough for you to apply one coat to your lips.
The texture is not liquid, more so mousse and builds up to a matte finish.
Any oil based makeup remover will be able to take this off. The staying power is magnificent.
They apply very opaque
There is no transfer
CONS
I did find that with ruffle trim it really brought out the fine line in my lips, which was a little bit off putting.
If you don't moisturise your lips beforehand, believe me when I tell you, it will feel almost cement like on your lips! MOISTURISE PLEASE!!!!!!
It does have quite of a tacky feeling when dry. The product remains on your lips but it can be quite bothersome to some.
NYX SOFT MATTE LIP CREAMS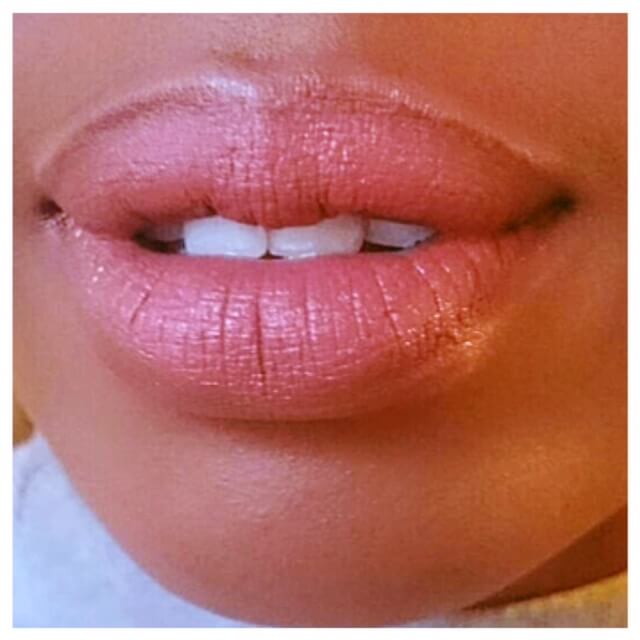 Cannes– Yeah baby! Cannes has got me feeling some sort of way, and its a good thing. It is a stunning creamy pinky mauve shade and blends so nicely on my lip. Truthfully I did reapply this twice throughout the day, but mainly because I just love the colour so much and wanted to keep coating it up more on my lips. Out of the three it is the most moisturising and less of a matte look.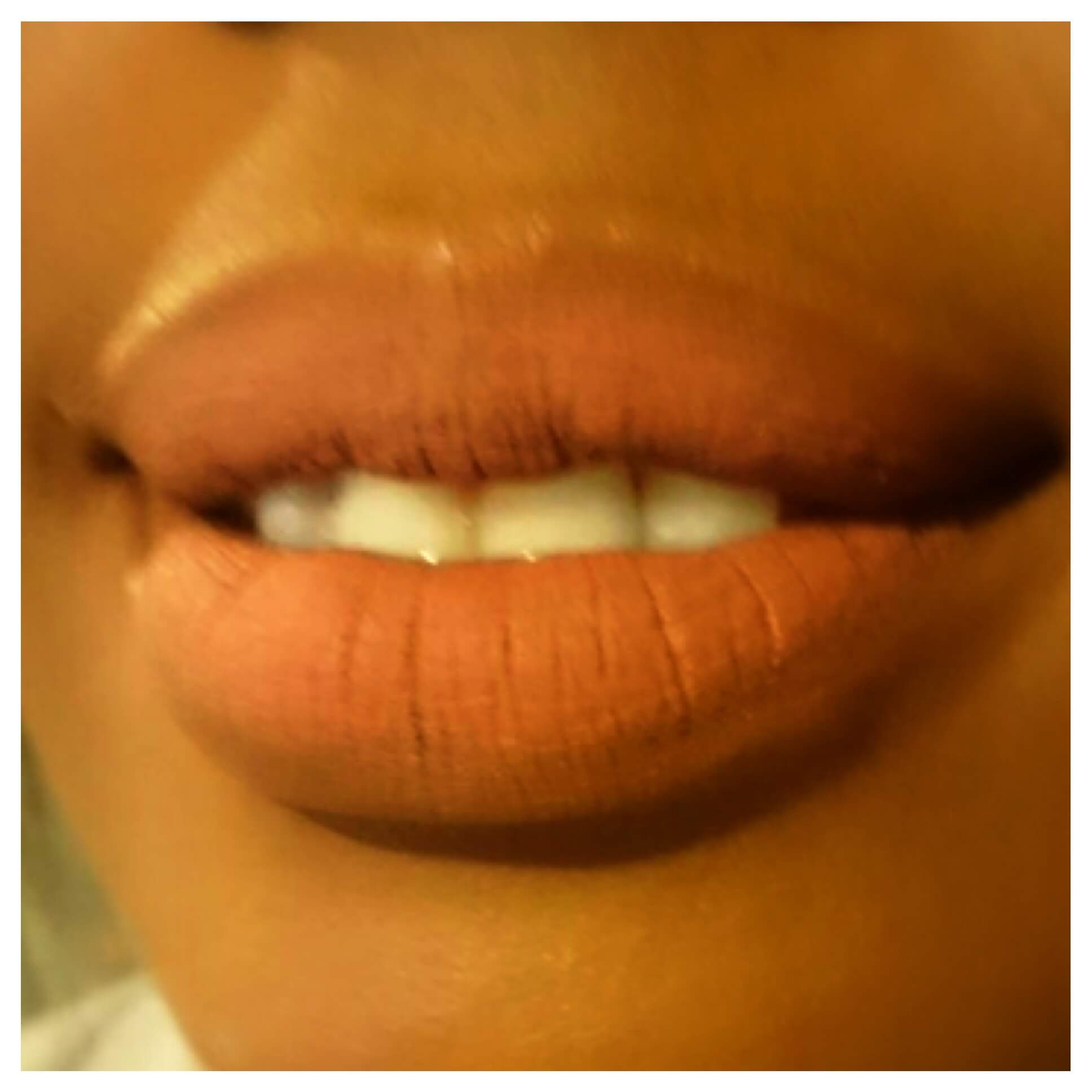 Zurich– Oh Zurich, what are we going do with you? This coral nude peachy tone is such a gorgeous colour to me, but boy does it want to just sit in the creases of my lips. I found this one to be most drying but in a comfortable way and very long lasting. From the picture you can see it sinks into my lines but unless you come up real close to my face (which you shouldn't, you aint my man!) then its not that noticeable. If you want something neutral and natural, then get you some Zurich!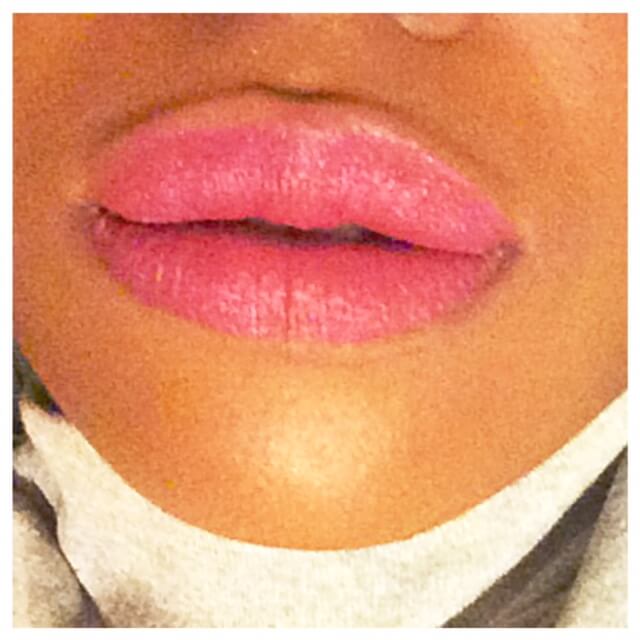 Prague– this purple with a tint of pink colour is going to be my new 'night out' lippie. I would say this is a matte dupe of Mac's Girl about Town lipstick, so if you like that lipstick and wanted a more matte version, then definitely pick up Prague. This one is the most pigmented out of the three, and I kid you not, I went to bed with it on (Yes, Yes bad Laura) and it was still matte on my lips the morning after. Need I say more ladies?
PROS
Retails at £5.50 and is so inexpensive.
Formula is so soft, creamy and luxurious on the lips.
Dries down to a nice moisturising silky texture.
Does not dry out my lips.
Not your typical matte, I would describe it as more of a velvet finish.
It blends so well with a lip liner, if you choose to use one.
Very pigmented.
Staying power of 5 hours plus.
Its cruelty free
CONS
As its not a traditional matte, it does transfer. If you eat greasy food you will see it start to fade from the centre of your lips.
As a woman of colour I cannot wear it alone, and lip liner is needed every time.
They are not a dupe to liquid lipsticks
Having to re apply (but don't you usually, with most lipsticks)
Right chickas! Personally the winner is going to have to be NYX soft matte lip creams. After seeing the way the lip lingerie finishes on the lip, I don't think I would be a major fan of Uber liquid lipsticks out there. If you need to feel moisture and like your lips to be able to breathe then I would highly suggest the lip creams. If you are going for the solid opaque, super matte finish then lip lingerie is the one for you. I am also super impressed by the many shades the soft matte lip creams come in and I truly believe there is a colour out there for everyone 100 percent. For longevity hands down the Lip Lingerie takes the crown. There is no way you are taking that product off without an oily substance. So be warned that if you apply a colour to your lips and decide you want to change it while you are out, your going to be in a bit of a pickle!
Honestly there are two completely different products and both have their uses. It all pretty much lays down to what you preference is and what sort of look you are trying to achieve.
Have you guys tried either lippies? Which ones is your favourite? Is there any you would recommend, or would like me to test out and review? Leave a comment below and let me know, Don't forget you can follow me on Twitter and also on Instagram. Thank you so much for reading and I'll see you in my next post.