If you are anything like me, then taking off your makeup is more like a chore! The many nights I have gone to sleep to wake up to my reflection in makeup on my pillows is a joke. I love applying makeup and can sit down for hours painting my face but taking it off it's another issue.
But as I keep getting told that I will see the consequences of my actions in my later years, I've really tried to get a routine going because I'm not trying to let my face look like saggy maggy when I'm 40.
So continue reading to see my "almost" everyday skincare routine.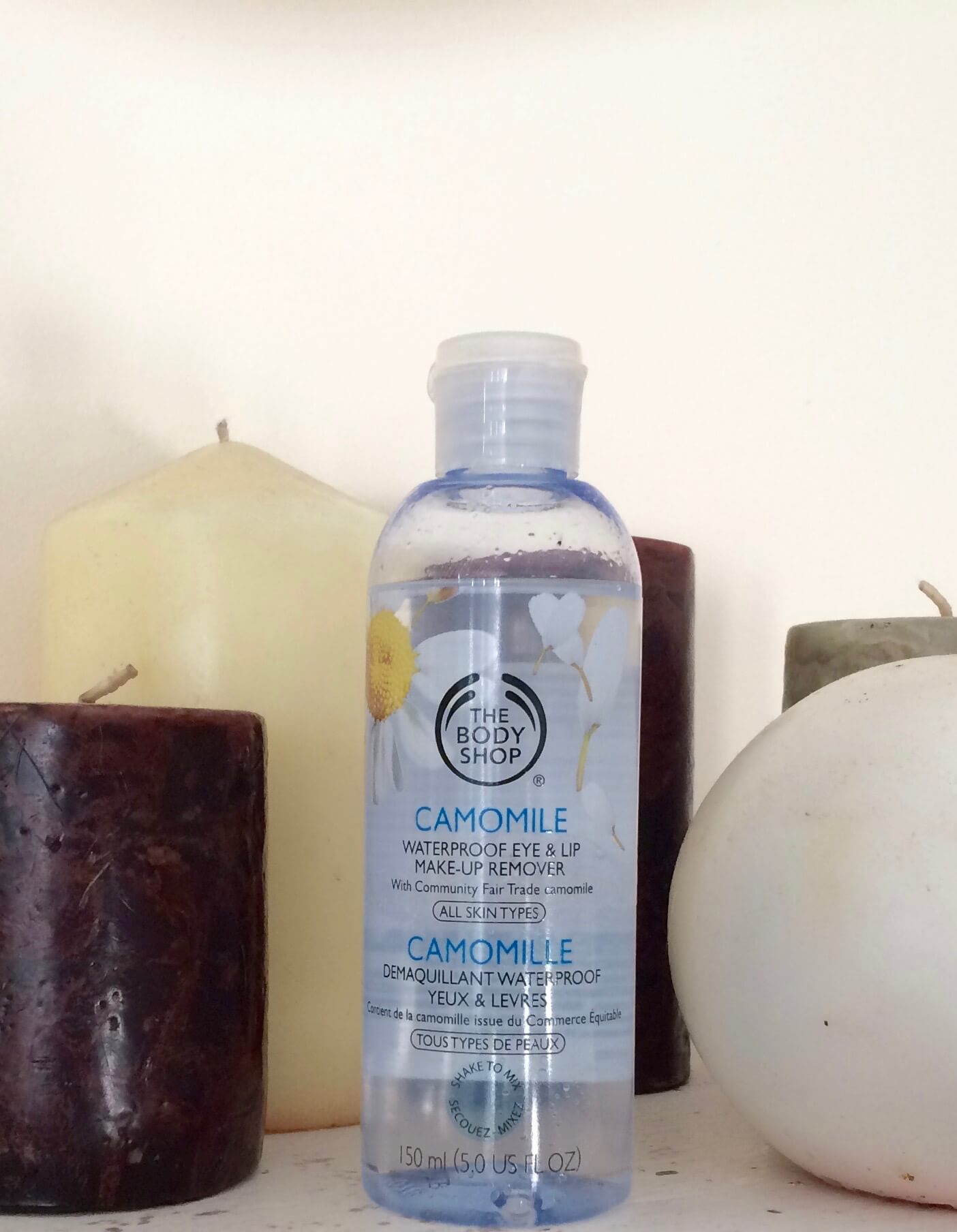 The body shop camomile waterproof eye and lip makeup remover
First things first! Remove the eyeshadow. My skin is deadly dry so when I went to boots and the girl that works there advised me to get the camomile eye and lip remover, I prayed it would work and not leave my eye's feeling tight and pinched. The results I get from it are great. It does not irritate my eyes and is excellent for sensitive skin. Another thing I like about it is that it does leave my eyes feeling somewhat greasy which is good for me as my skin can gel with the moisture while I'm taking the rest of my makeup off and not leave me running to the bathroom to splash water on my face because it's gotten so dry. All you need to do is get cotton wool and squirt a little amount on the pad and gently wipe your eyes.Being that it is waterproof it claims to be able to take off your waterproof mascara and eyeliner of easily. I personally don't wear waterproof liner or mascara so I can't vouch for that. But it does do a good job removing my eyeshadow and mascara.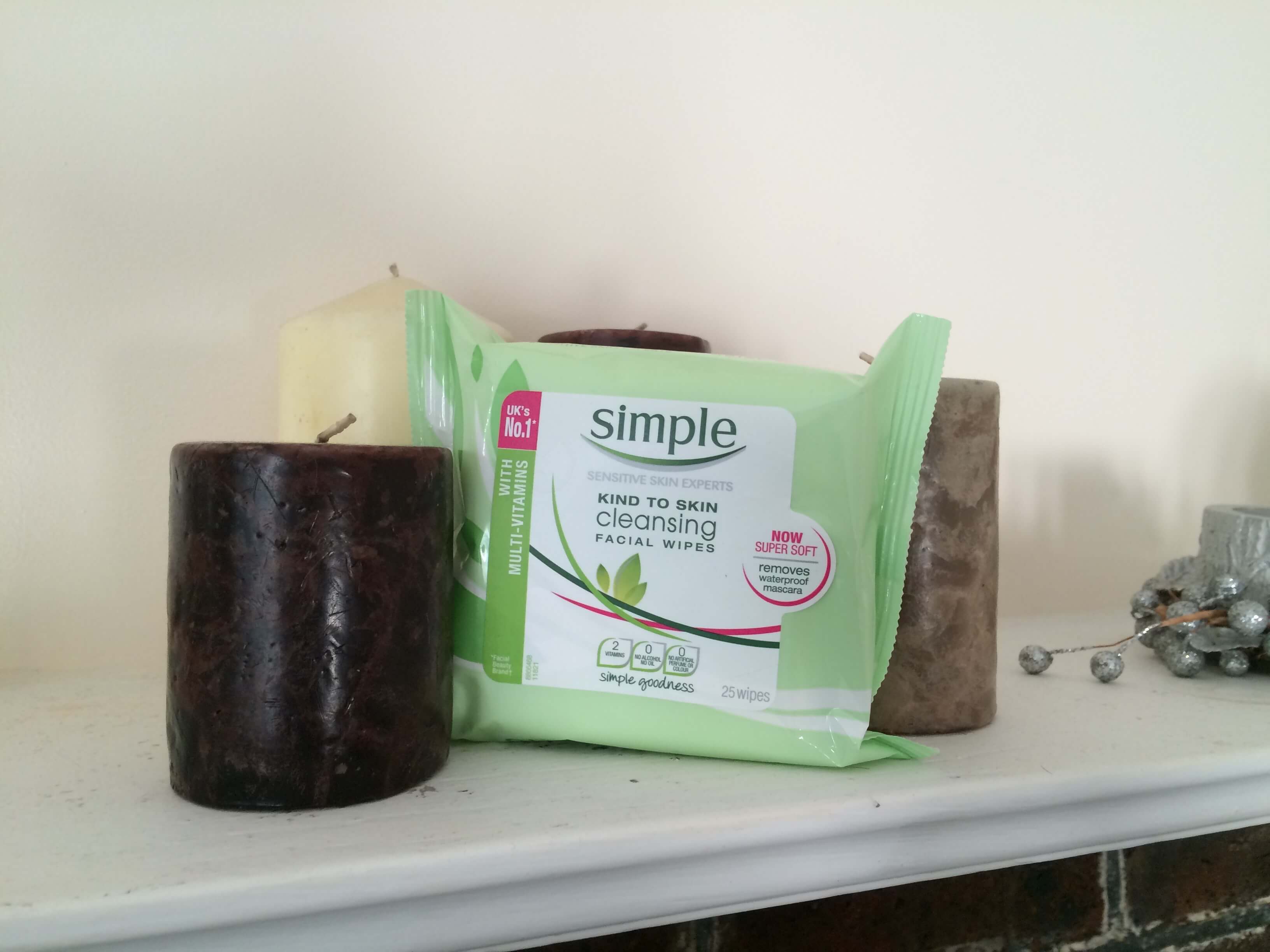 Simple kind to skin cleansing facial wipes
Next it's time to take off the layers of slap of my face. I use simple kind to skin cleansing facial wipes. The product is definitely simple and kind to my face. Very wet and moisturising, I only need about 3 sheets of wipes to remove my whole makeup. No alcohol, oil, perfume or colour this has me feeling clean and refreshed. If it wasn't for my Uber dry skin I would honestly stop with my routine at this point. Because my skin feels so clean afterwards. Oh and it's perfect for removing your mascara! Promise!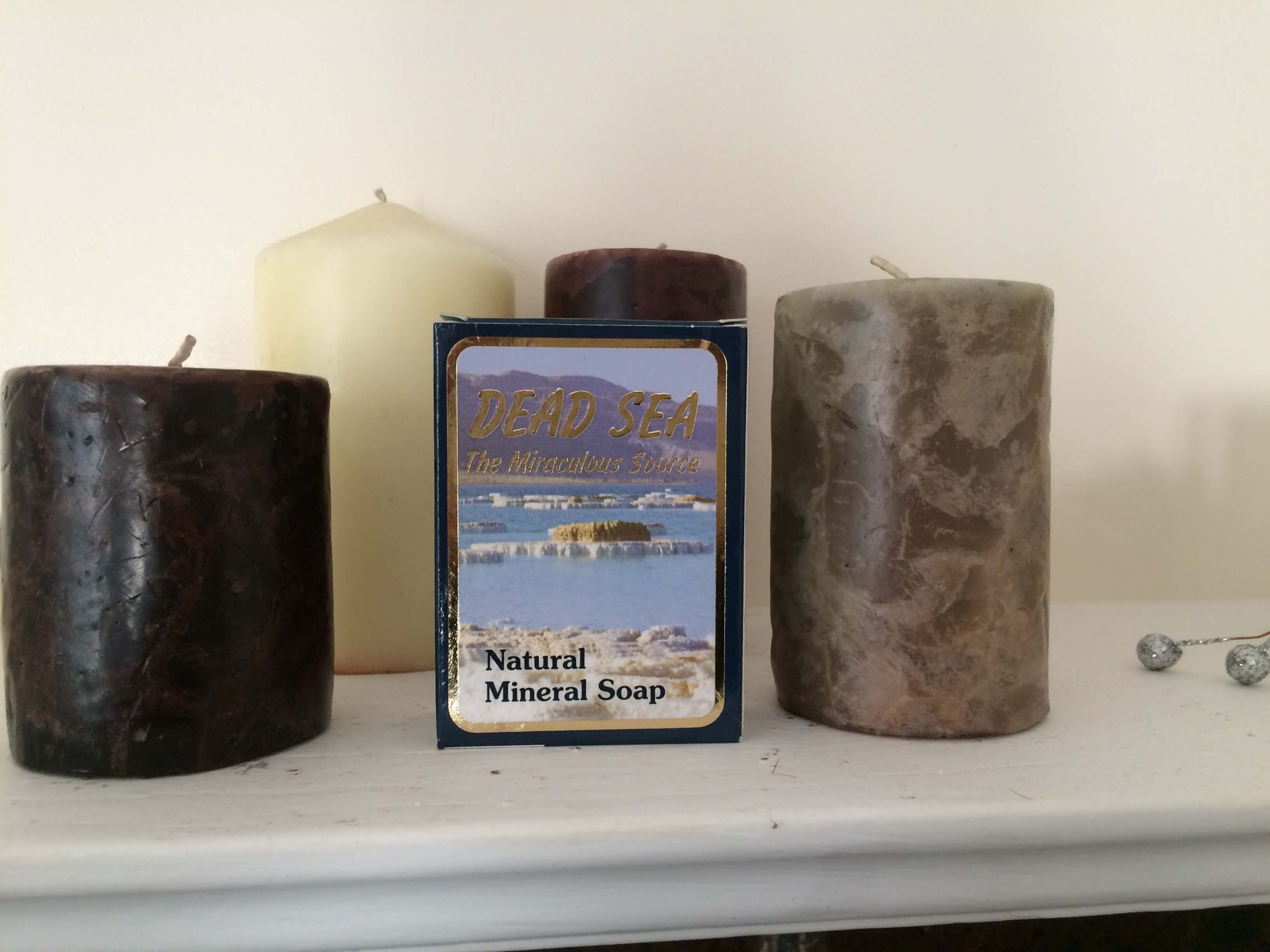 Dead Sea natural mineral soap
Right time to run upstairs to the bathroom where i reach for my dead sea mineral soap. Do you want squeaky clean face, then this is the soap for you.The Dead Sea has long been a source of health and beauty and has properties that may help with skin problems like eczema, acne, psoriasis. It also stimulate blood circulation and restore water to body cells. Just lather up the soap in your hands and gently scrub your face with it and then wash it off with warm water. The smell is so clean and fresh and does my face wonders. I feel like i have a new face after I use this.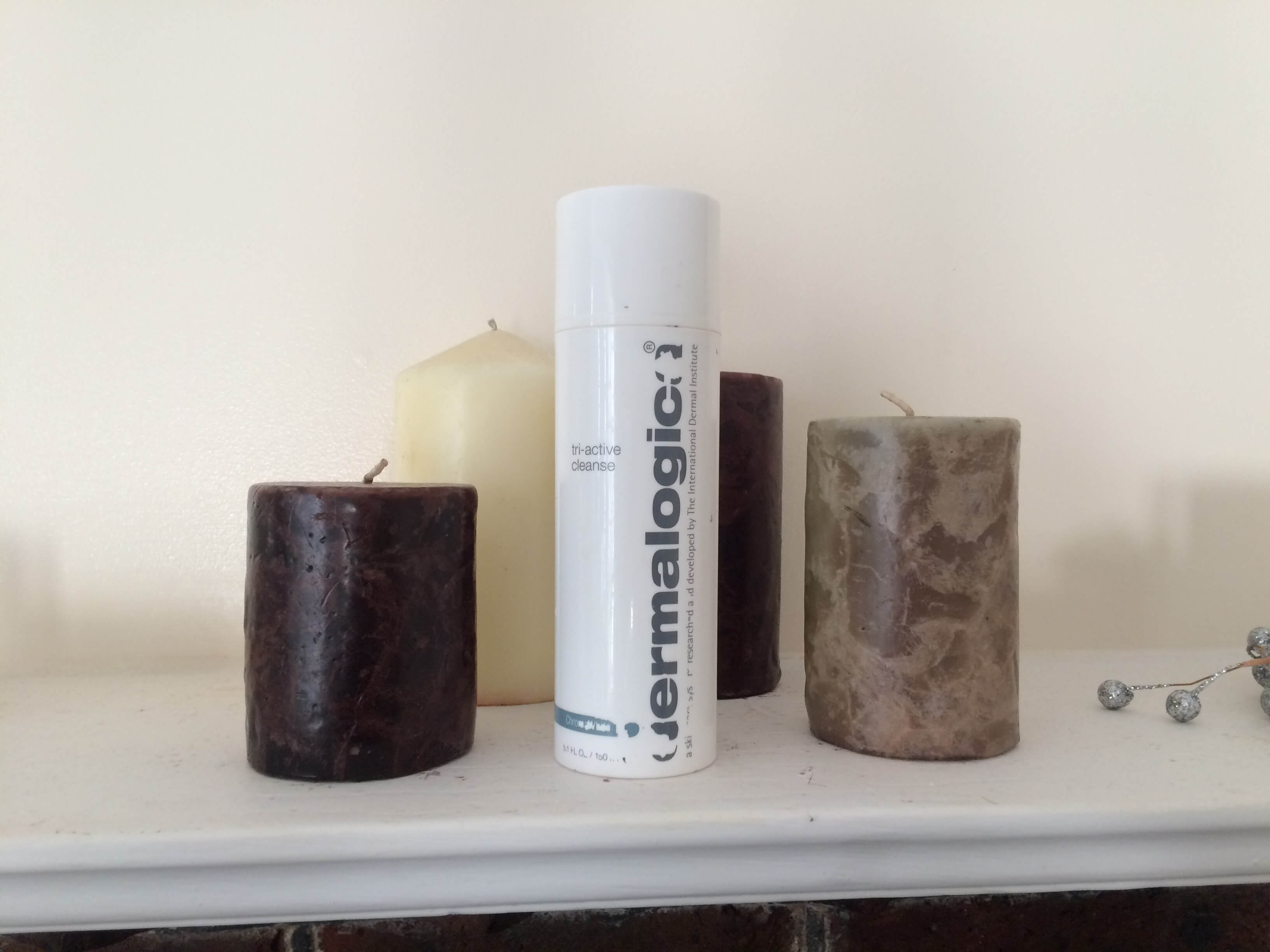 Dermalogica Tri Active Cleanse
Now for that extra glow and brightening of my skin I use Dermalogica Tri active cleanser. when i am done using this i look like a angel with a halo, The Dermalogica leaves your face looking oh so polished. The texture is super creamy, smooth and gentle. If you have pigmented skin like myself after a couple of weeks you will notice improvements to your scars, blemishes and blackheads. I'm not unrealistic to expect all my pigmentation to be completely gone but it does give me a realistic desired results that anyone could want. I need to get my hands on their daily microfoliant as I've heard they are perfect and more effective used together.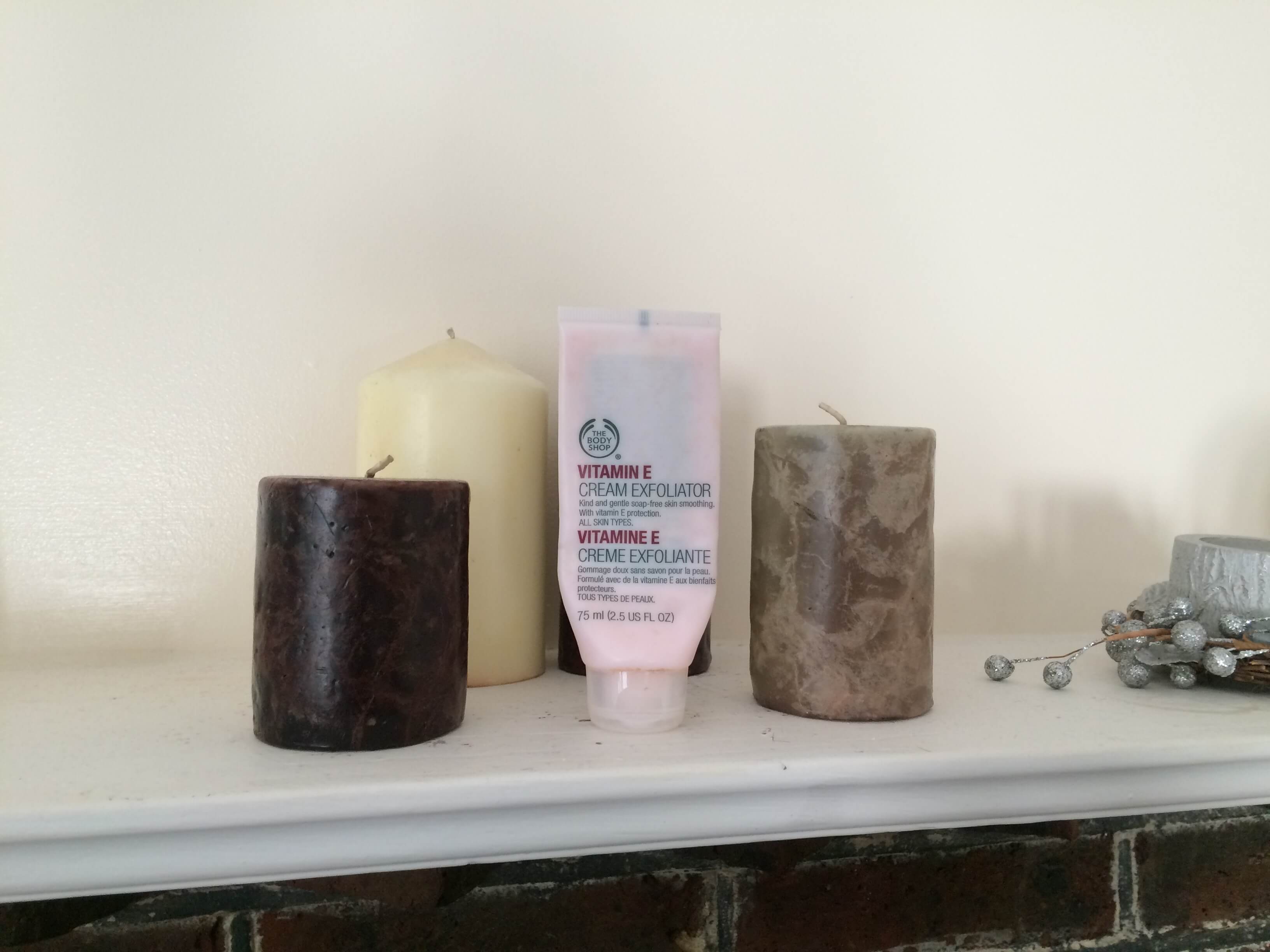 Body Shop Vitamin E Cream Exfoliator
I don't have time to exfoliate, tone and what ever else your meant to do with your face. There is just not enough hours in the day for me too add this regimen in. As its an exfoliator I only use this once or twice a week, and usually in the shower. I'll wet my face and neck and then taking the cream i'll massage it over my face and neck using light circular motions. I then rinse it off and pat skin dry with my towel when I get out the shower. Now to be completely honest it probably wont remove all your dead skin cells as the beads are not rough and harsh and the texture it so creamy, so its more like a gentle exfoliate. I would not suggest it for oily type skin as its very moisturising. But if you have sensitive irritably skin, this will work for you.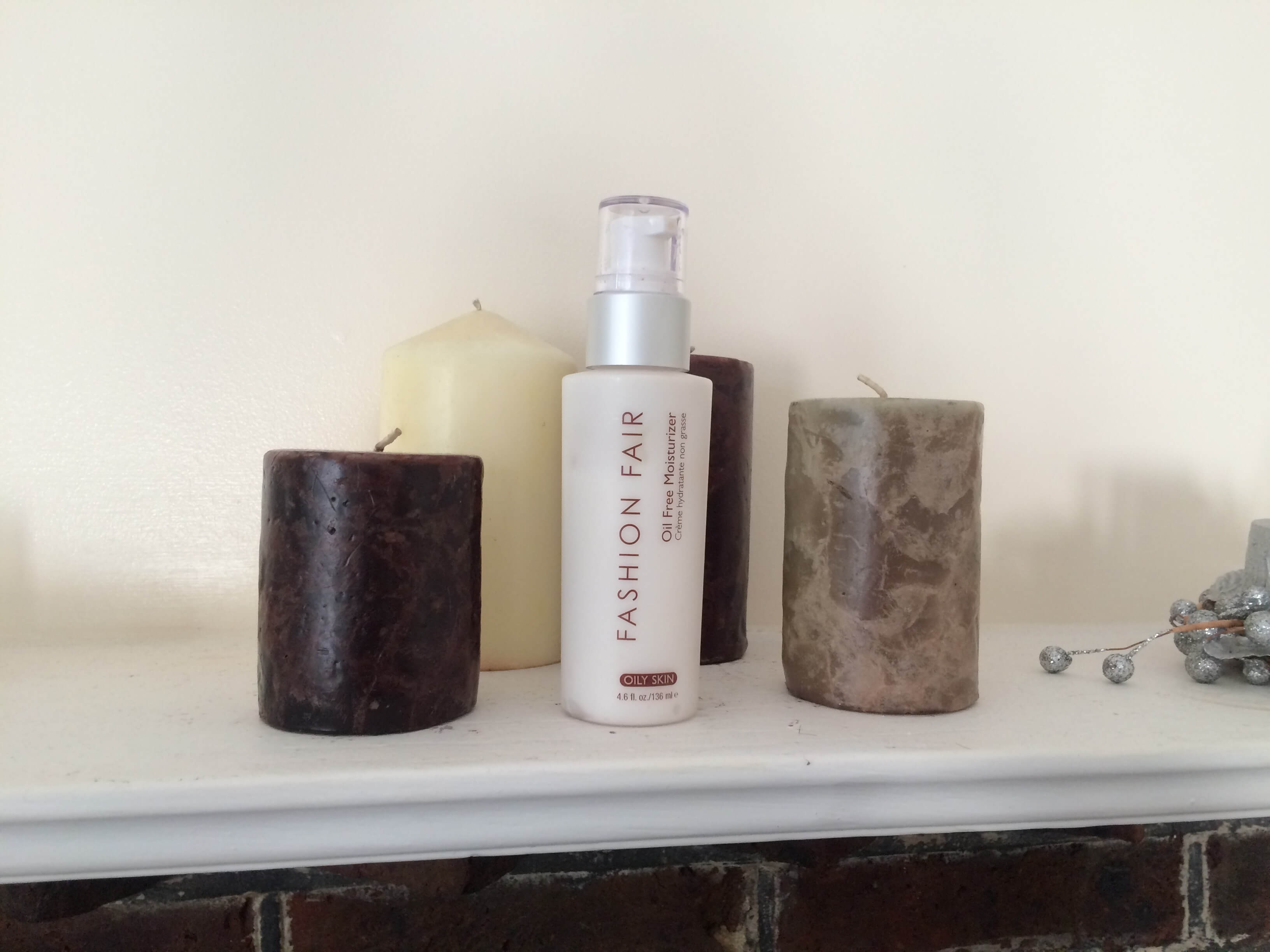 Fashion Fair Oil free Moisturiser
Coming to the end of my routine, its time to moisturise my face. Fashion fair moisturiser is a miracle in a bottle for me. Not only does the moisturiser help prevent pore-clogging bacteria from forming it also replenishes natural moisture balance as its so lightweight. Another bonus for me is that it's fragrance free formula contains Aloe Vera and vitamin E, so its calming and healing my face. Fashion Fair recommends this for oily and acne prone skin, but it seems to work on my face too.
Well that's it for my BASIC skincare routine. Is there anything you think I am missing in this routine. Any products you would suggest me getting for my dry skin? Do you use any of these products, and how do they work for you? Thank you so much for reading, and i'll see you in my next post.