Holy Moly! Where the heck has time gone, this year is truly flying by and although I'm pushing my luck I'm pretty sure I can smell my Mums infamous Christmas dinner! Anyway lets forget about later in the years festive and talk about my festive June Favourites. Its a nice mix up this month as its not all beauty, but lets dive in shall we.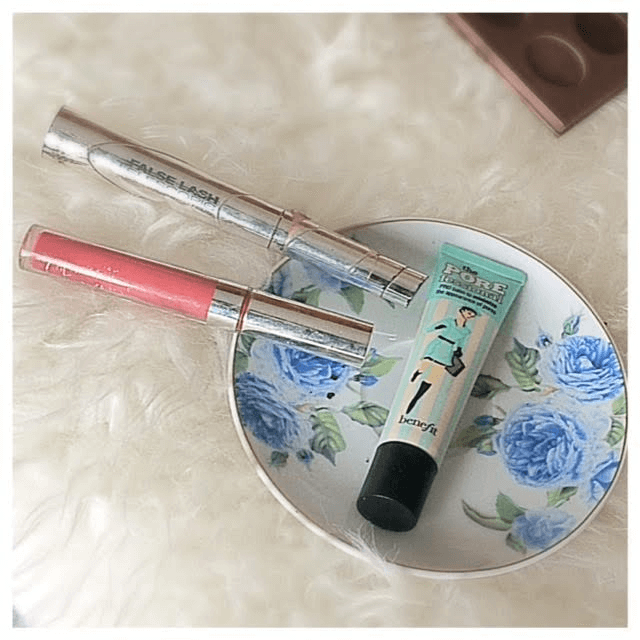 Colour Pop Liquid Lipstick in Tulle
Fear not, a full review of the colour pop liquid lipsticks I have managed to get my hands on with be coming up soon. This lipstick was just too good to hold out for the review that I had to mention in my faves. From the colour to the formula to the longevity I have no complaints or faults with this beauty. Its a dusty mauve burgundy that has been my office and weekend lip colour for the last month. Colourpop adopt my lips pleaaaaaaase!
Benefits Pore-Fessional primer
With the sun being in an out over the last month its wreaking havoc on my poor T-zones with my poor under eye highlight looking more like a bacon greased up pan. Introducing Pore-Fessional, this primer has kept my makeup in-TACT! You may not know but I'm so forgetful with re touching up my makeup through the day, but with this primer there really is no need to because your makeup is not budging until you are ready to take it off.
L'Oréal False Lash Telescopic Mascara in Magnetic Black
I love me a good pair of fake falsies to complete my look, but there are those days when you just don't have 15 mins to dedicate to perfecting your lashes that you just have to try and re-create your desired look with a mascara. The way this mascara grabs hold of my lashes and gives them an instant LASH LIFT is beyond me. It coats my lashes superbly and its gives it such length that I have been asked quite a few times whether I am wearing false lashes (NOT JOKING), The applicator wand is very comb like and separates your lashes nicely, plus it even does the job for your lower lashes too! Like seriously in the words of Ellie Goulding "What are you waiting forrrrrrrrrrrrrrrrrrrrrrr".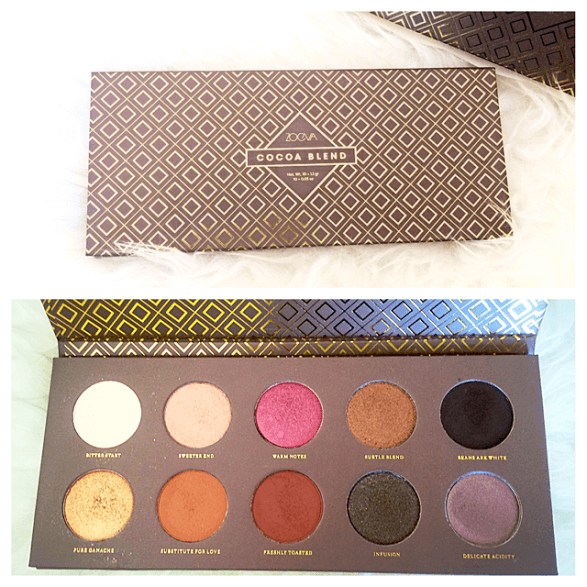 Zoeva Cocoa Blend Palette
This is the only palette I have been using in the month of June. The colours are so office friendly and also great for a night out on the tiles. My favourite colour is Pure Ganache for the lids, Substitute for Love as my transition colour and Freshly Toasted and Beans are White for my crease. Zoeva went in hard for this palette, is so pigmented and soft. I wont be putting this down anytime soon. For a full review check here
Topshop shoes
When I saw these shoes I was a bit sceptical. I'm not used to wearing small heels, its either flats or the full Wham Bam thank you mam. I saw how it looked on my cousin and she looked fab so I thought I would just try them on anyway. I love them! Its the right height and you now I'm all about my multi-purpose uses, so I can wear it to work, on the weekends, night out, and I will be def be taking them on holiday with me. Such great summer sandals in my opinion.
ITV Love Island
I'm a reality TV junkie! I don't care how over hyped, false or dramatic it is, I'm watching it. Love island had me hooked from season 1 and this season one is even better. The drama is rib achingly funny and the whole notion of a bunch of wannabe celebrities trying to find love just blows my mind. I just cant help myself. my favourite islanders are Cara and Nathan and Scott and Kady.
There you go for my June favourites, to be fair I'll call them my summer favourites because I will be loving them all the way through. What are you June favourites? What have you been loving in general? Thank you so much for reading and I'll see you in my next post.