Hello Lovlies, this post is wayyyyy overdue. If you follow me on Twitter (self promo ;)) then you would of seen that over four months ago I lost my Lush virginity. Now don't get me wrong, I know about Lush and have seen and smelt the shop many times on my shopping journeys, but have never branched into the shop. I think with all the strong scented smells coming from the shop, I was convinced that there would be no product in there for me as I have very sensitive skin.
So when me and my cousin were doing a girly shopping spree (as you do) when we walked past Lush, she said today would be the day I lost my Lush virginity, and the next hour and a half was a Lush experience if I do say so myself.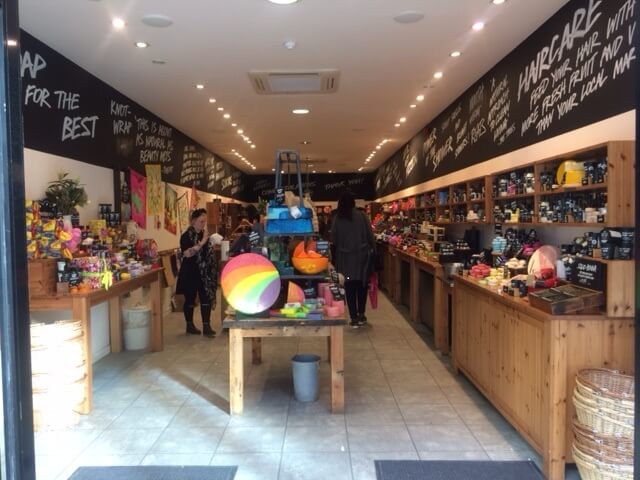 As we entered the shop I was aghast with just how many products they actually have. Everywhere I looked was a colourful bath bomb of some sort, with soaps, bars, lotions, creams and scrubs decorated beautifully all over. I didn't know where the hell to start from. I was then drawn to a shop assistant who seemed to be demonstrating to a customer what a particular bath bomb looked like in a deep sink filled with water. It literally looked like gold water with silver glitter swirling around it, it was so mesmerising. I continued looking around, but not knowing what exactly I was looking for, it must of been the utter amazement with a hint of confusement on my face that got one of the sales assistant approaching me asking if she could help.
I explained to her my many years of struggles with sensitive skin, and how I have been to scared to try any other products than my trusted prescribed Double Base cream given to me by my doctor. She assured me that all their products are made freshly handmade and only using the finest ingredients and they had so many products which would work well and hopefully heal my dry sensitive skin.
So off we went to her little work station and for the next one hour and thirty minutes, I fell in love with lush.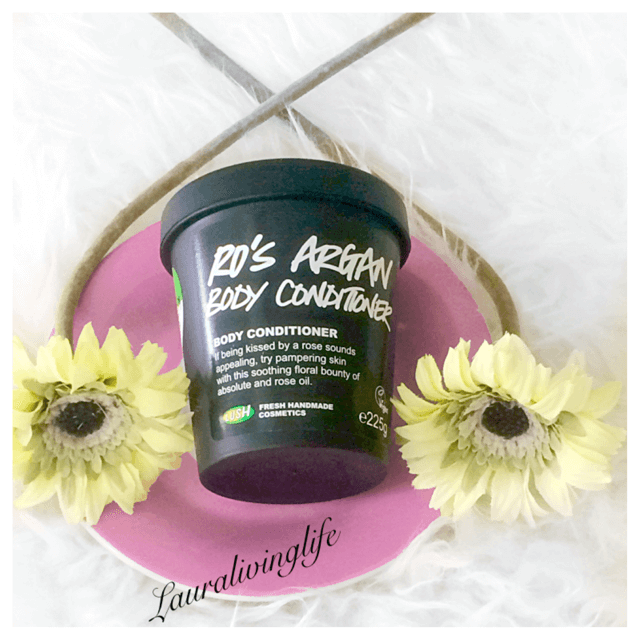 RO'S Argan Body Conditioner £16.50
Excuse me for one second while I break into song…. 'Thankkkkkk youuuuuu Jesus for finding me this magical creammmmm, for making me feel supreeeemmmmeeee ooooo yeah yeah yeah yeah' *cough cough* OK OK I am back. I cannot fully express what this body conditioner has done to my skin in the last month. Luxurious silky smooth skin is just the tip of the iceberg. This rose scented (rose oils are particularly good for sensitive skin) heaven of a conditioner is pretty much used the same way you would apply your hair conditioner, but on your body instead. You can use this in the shower or the bath and massage it onto your wet skin. As you come out of the shower/bath you then pat dry your skin with a towel and you are left with such smooth skin that i swear to god to you, you don't even need to moisturise your skin afterwards. Now because I have very dry and sensitive skin, I am extra anal about my skin and choose to moisturise my skin as well just for additional moisture. But for normal skin ladies out there, who want to enjoy an extra 10 minutes in bed, this conditioner is just what you need to eliminate the moisturising process of getting ready. I honestly highly recommend this product for any and everyone.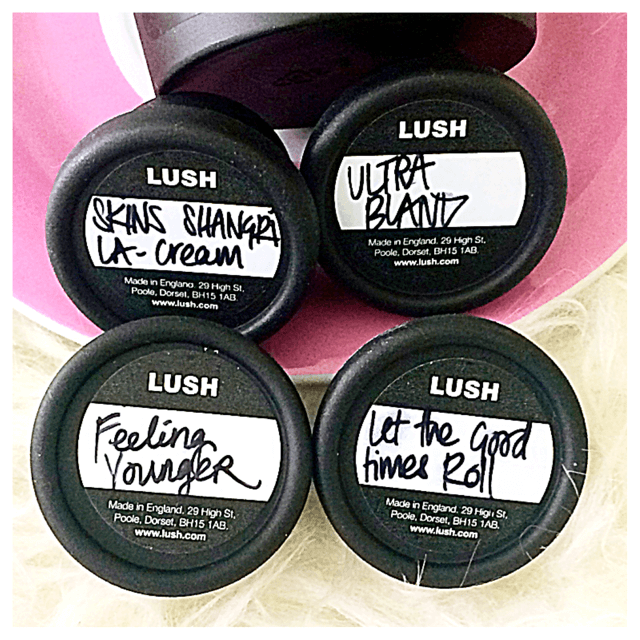 Ultra Bland £7.50
The next four products are samples that were given to me to try out. Already explaining my problematic skin with Crystal (sales assistant). She wanted me to try out the Ultra Bland. Being that it is a oily cleansing cream, I was optimistic that it would help with my skin routine of when I cleanse my face, not having to deal with the Uber drying sensation I feel. The cream contains almond oil, rosewater, beeswax and honey. A little goes a long way with this thick product. To use you only apply a small amount and rub it onto your dry face. You will then notice that the cream becomes like an oil. Getting a warm/hot wet cloth, you then remove it from your face. Surprisingly when I took it off, my face did not feel like a greased up pan, more like very clean and smooth to touch. For super drying and tight skin like mine, this cream is a winner. For oilier types skin I would give it a miss. Will I purchase it again, yeah why not, compared to other cleansers on the market which do the same job for way more money, this one is a goodie.
Skins Shangri LA Cream £29.50
This will probably make me sound bad as well as cheap, but for £29.50 I am glad this product didn't work for me. I used this as a night cream as its a rich silky moisturiser which is meant to protect your skin from the outside world. Well this cream must of clocked off early for the night because when I woke up I had broken out in mini little spots. Quick to say that I have not used that cream since and have moved on to another gem ( Take a look at my Clinique haul). I am guessing my sensitive skin just didn't gel with this product. Ingredients include a base of five nourishing oils, cocoa butter and beeswax with a shot of Hungary Water (which is rosemary, an anti-inflammatory and antiseptic, steeped in vodka). I am not sure which one of the ingredient broke me out, but I would advise you not to use this if your skin is super sensitive.
Feeling Younger £12.00
Let me first say that Feeling Younger smells freaking gorgeous. This stunning illuminating cream is made with oats, fragrant essential oils and cocoa butter that leaves you with a gorgeous glow wherever you apply it. I have used it on its own as a subtle highlighter on my cheeks that gave it such sun-kissed look, which comes from the cream being blended in a pigment that reflects light. I've also blended it with my matte foundations to give me more a dewy radiance. Its is definitely a 5 out of 5 for me and I highly recommend it for multi purpose uses.
Let the Good Times Roll £6.95
Let the good times roll its called, unfortunately the only thing rolling was the tears from my eyes as I broke out with this cleanser also. I cant deny that it smells beautiful, it has a butter popcorn kind of smell and it does exfoliate very well (maize flour and polenta) but my skin just didn't take well to it. Before the break out my skin did feel amazingly soft, although i would say it gave me a natural glow. For anyone who has this product and reacted, and think they have no further use for it, try using it on the soles of your feet as an exfoliate. Luckily it was just a sample I received, so with the remainder of the product i had left i used it on my feet and they felt so soft and smelt great, plus it didn't make my feet or soles rashy at all. WIN!
I'm pretty sure Lush is the ambassador of the blogging world as every blogger has at some point tried a Lush product, and even though i didn't get along with two of the products, I can see why people are so drawn to the brand. Have any of you guys tried any Lush products and what did you think about them? What about the products i mentioned, who has them and what results did you get from it? Also what Lush products would you recommend for a sensitive dry skin gal like myself? Honestly thank you too all of you guys who read my blog and support me. I am ever so truly grateful and bless. I'll see you in my next post. xx